Cursed was a reimagining of the Arthurian legend as told through the eyes of Katherine Langford, who got to play the young woman who would become the Lady of the Lake. Cursed was based on a comic novel by Frank Miller and Tom Wheeler. The tale is portrayed through the eyes of Nimue (Katherine Langford), a teenage heroine with a secret gift who is destined to become the powerful and terrible Lady of the Lake. Following her mother's death, Nimue teams up with Arthur (Devon Terrell), a young mercenary, on a quest to track down the magician Merlin (Gustaf Skarsgard) and deliver an old sword known as Excalibur.
Nimue becomes a symbol of heroism and revolts against the terrible religious order known as the Red Paladins and the complicit King Uther in Season 1. 
 It was entirely predicated on Frank Miller and Tom Wheeler's illustrated book. Cursed, whose first season premiered on July 17 of last year, tackled issues including environmental destruction, religious fervour and oppression, pointless war, and finding the will to lead in the face of impossibility.
If you were expecting the second season of Cursed, you'll be disappointed to learn that Netflix has cancelled the fantasy drama series. 
When will cursed season 2 release?
Cursed will not get a second season. Cursed season 2 is not in the works, according to several reports. While Netflix has been known to save series from cancellation, they do not transfer to other platforms. As a result, this is a done and being left case. According to sources, Netflix discreetly dropped the fantasy series based on a prominent character from the King Arthur legend after one season. The cast has been permitted to pursue other projects. The new approach failed to generate enough interest to warrant a continuation. As a result, the show has been quietly cancelled by the streaming provider. There was no specific explanation given for the cancellation. Though it was most likely determined by the size of the audience it attracted in comparison to the cost of production.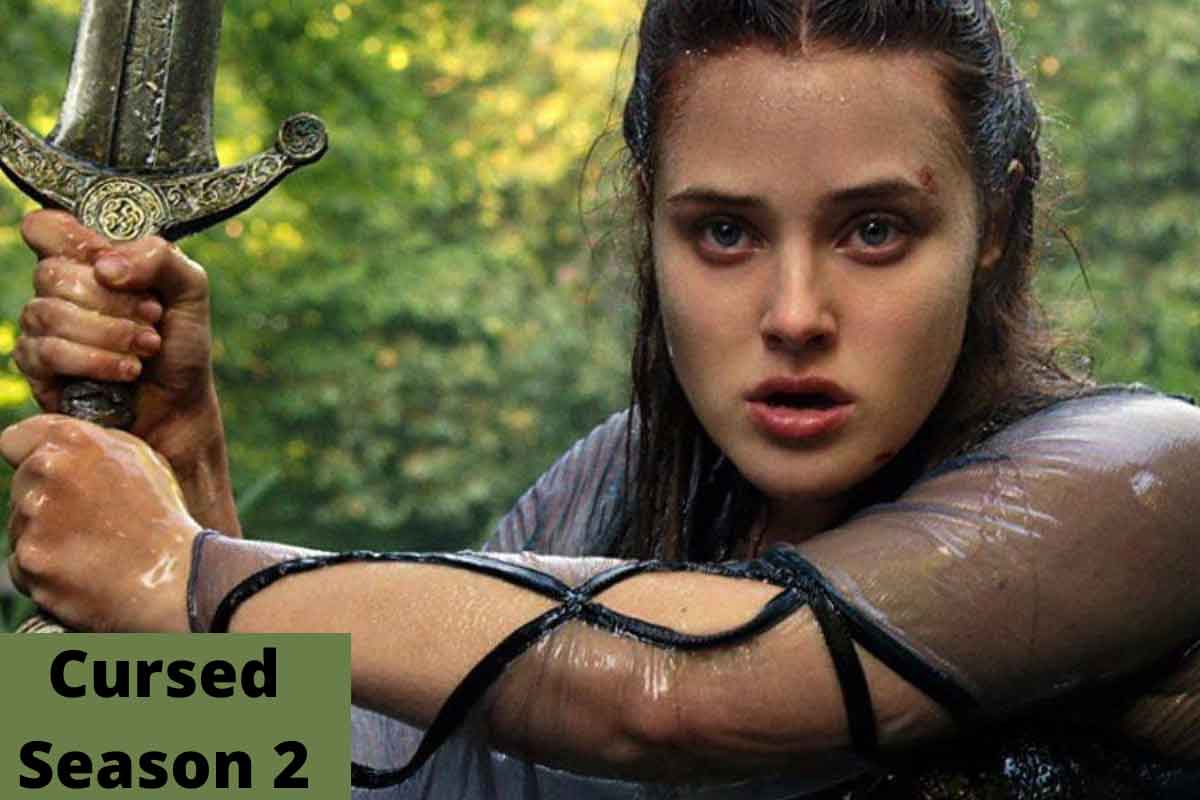 Netflix is notoriously evasive when it comes to audience figures for its original programming and films. When a movie or show does well, the firm will occasionally share numbers. Everything below that top line, on the other hand, is a bit mysterious. What we can be certain of is that Cursed was not a critical darling. On Rotten Tomatoes, it now has a 67 per cent critical approval rating and a 53 per cent audience rating. That could have played a role in the decision as well.
Who will star in cursed season 2?
If makers ever decide to renew the movie we could again see Katherine Langford as Nimue, Devon Terrell, Gustaf Skarsgard, Peter Mullan, Lily Newmark, Shalom Brune Franklin, Daniel Sharman, Sebastian Armesto, Emily Coates, Billy Jenkins, and other stars in the first season of Cursed.
Overall synopsis of the movie
Cursed season 2 would have had to instantly address a major cliffhanger from the first season: Is Nimue no longer alive? The first season began with a scene of bleeding and wounded Nimue struggling in the water, and the season's conclusion revealed how that happened. She was, however, still moving. Plus, she was a witch! She appeared to be on her way to save herself, but she was separated from Arthur, Merlin, and other allies.
Enraged at the (apparent) death of his daughter, Merlin unleashed lightning on the Red Paladins. Merlin then departed with Morgana, utilising Excalibur's magic.
Must Check: Falcon And The Winter Soldier Season 2
Squirrel (Billy Jenkins), whose true name is Percival, is saved by the Weeping Monk, who turned on the Red Paladins. What is the real name of the Weeping Monk? Lancelot!. The Red Spear (Bella Dayne) saved Arthur and the Feys by introducing herself as Guinevere — and we all know the beautiful legend of Arthur and Guinevere. Arthur and Nimue appeared to be in for some difficulty. Was Nimue, on the other hand, still alive?
In the end, Nimue destroyed the evil Father Carden with Morgana's help, wielding Excalibur once more. Sister Iris was waiting for Nimue as the two women fled the Red Paladins across a stone bridge. Nimue, who had slipped into the river, was shot by her.
The indicators were all pointing in the direction of yes. 
Season 2 of Cursed may have followed the trend of previous fantasy series, in which the core "gang" is divided into pieces. Each party would most likely have gone on their quest before eventually reuniting for a major battle.
Cursed season 2 will not be produced, thus viewers will never know what may have been.