Tom O' Connor, beloved comedian, died at age 81. His death occurred at a hospital in Buckinghamshire on Sunday. His family reported that famous comedian, Tom O' Connor was suffering from Parkinson disease for the last fourteen years. Tom O'Connor is a British comedian, known for hosting game shows like Crosswits and Name That Tune.
Early Life
On Oct. 31, 1939, O'Connor was born in Bootle, Merseyside, where he began his career as a teacher of mathematics and music at the local primary school. In those days, O'Connor both taught during the day and performed in working men's clubs at night. He began his career as a singer, however, before introducing a humorous element to his act. Having made the transition from a college professor to an entertainer, he began getting notable awards in 1972 with shows like Pick Pockets and The Zodiac Game. The next three decades were devoted to hosting Name That Tune. Many other game shows were hosted by him during his career, including I've Got a Secret and Gambit.
His Career and Achievements
Over the course of his career, he appeared in several TV series, including Doctors, a BBC soap opera in the early 2000s, and Come Dine With Me with celebrity guests in 2010. A former Olympic athlete, Denise Lewis is his daughter-in-law. She appeared with him on the Pointless Celebrities quiz show in 2011.
Throughout his material, O'Connor displayed a gentle, inoffensive humour. His easygoing style made him an ideal quiz show host. He started with the immensely popular Name That Tune, where contestants could win cash, a car, or even "a superb four-band radio with an additional double cassette stereo tape recorder" for hours of fun. After that, O'Connor appeared on the crossword series Crosswits made for ITV Tyne Tees, which he presented for a decade until 1998. As he would tell audiences, "Whenever you use a crossword in your house, please make sure it is written down, not spoken."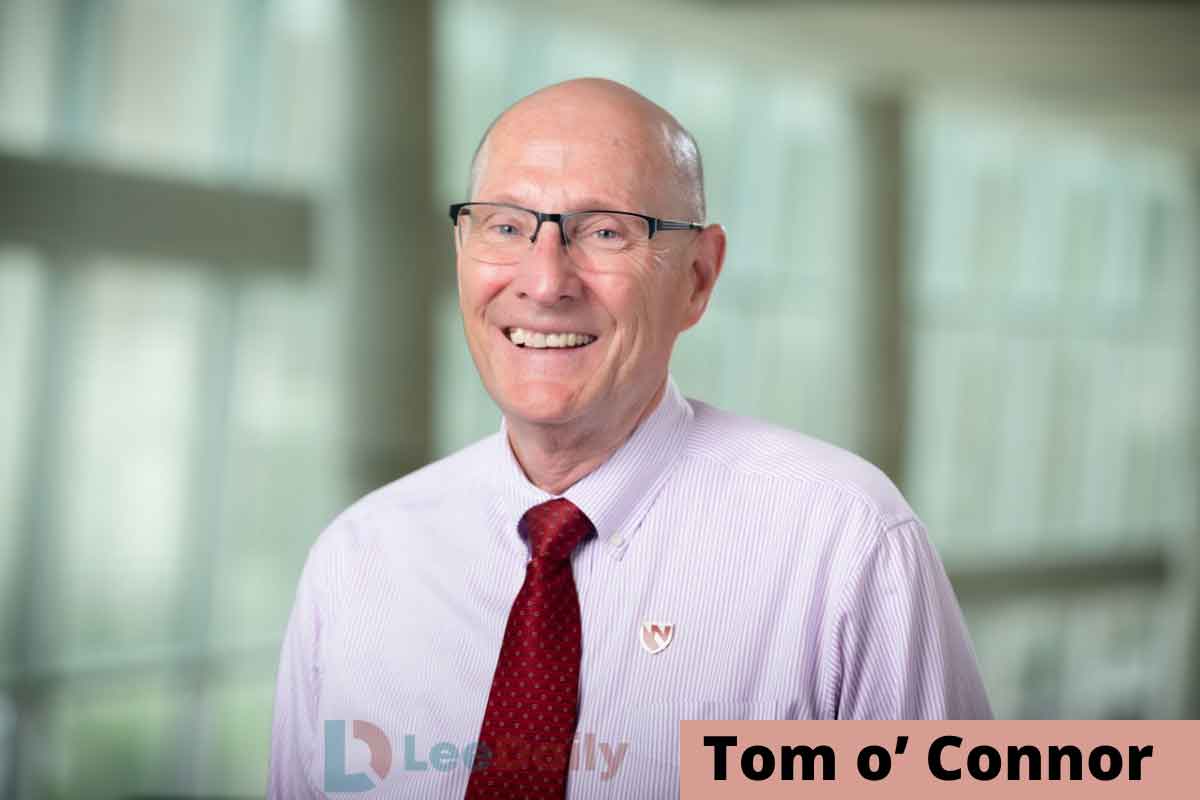 A highlight of his career included performing at the Royal Variety Show at the London Palladium and appearing in the documentary This is Your Life.  Countdown's dictionary corner was another opportunity for O'Connor to make guest appearances, and he received an award for being the first to reach 100 appearances on the quiz show. O'Connor famously stated on his website: "I never dreamed I would have a career starting as a schoolteacher, going to folk singer, going to country and western singer, stand-up talker, and becoming a TV host. I've been very fortunate."
Must Check: Cranky Comedian Jacky Mason Dies
Tributes Paid to Tom O' Connor
Dan Walker, BBC Breakfast host revealed he was a huge Crosswits fan via Twitter: "How sad." The pleasure of meeting Tom O'Connor was great- he was kind, funny, and a true gentleman. It was great to watch him on TV – Crosswits was great. We express our condolences to the family and friends of his deceased friend."
A tribute was posted on the official Twitter account of Liverpool City Council in memory of O'Connor. It said "Sad news breaking of the passing of comedian Tom O'Connor. We send our thoughts and prayers to his family and friends. Thanks for good laughs, Tom."
A tribute was also paid to O'Connor by TV host Piers Morgan.  Pier Morgan tweeted that it was a tragedy to learn that Tom O'Connor, 81, a comedian, play show host, Liverpool legend, and a fine man has passed away. We were saddened to hear this. Thanks for the laughs, Tom.
Conclusion
Tom O'Connor, one of the biggest comedians in the world, has died aged 81. He was best known for shows like Opportunity Knocks, The Comedians, Name That Tune, and many others. May his soul rest in peace.