Windows 10 was a major release of the Windows NT operating system by Microsoft in the year 2015. Windows 11 is another major release of the Windows NT operating system which is expected to release by the end of 2021. 
What makes Windows 10 a popular OS:
Windows 10 looks like older versions of Windows but it has many updated features that make user experience better. Windows 10 has a more traditional Start-Menu with important apps arranged in an organized manner. Cortana, the virtual assistant answers any user questions and Microsoft Edge makes web experience safer and faster for users. Task View helps in keeping multiple work organized using a virtual desktop. Also, there is an Action Centre at the bottom right of the taskbar that gives users notifications on incoming mails or events. The Microsoft Windows Defender has come a long way in upgrading its services and increasing its threat detection ability. It can now provide real-time threat detection, give system performance reports, provide safety status of sites, safeguard against phishing websites and provide parental controls.  
Windows 11 release:
Windows 11 has a slew of new features that have been incorporated to give the operating system a more sophisticated look. The interface has been designed to be more Mac-like with rounded corners and a centered Start menu and Taskbar. Also Microsoft Teams will be integrated directly into the taskbar thereby easing the access and it also provides better virtual desktop support. Windows 11 has also raised their standards on security architecture by incorporating the 'Zero Trust' feature. Here no user by default will be given direct access since they may be compromised. Also Windows 11 is centered around raising security measures like Windows Hello, Device Encryption, hardware-based isolation and Secure Boot.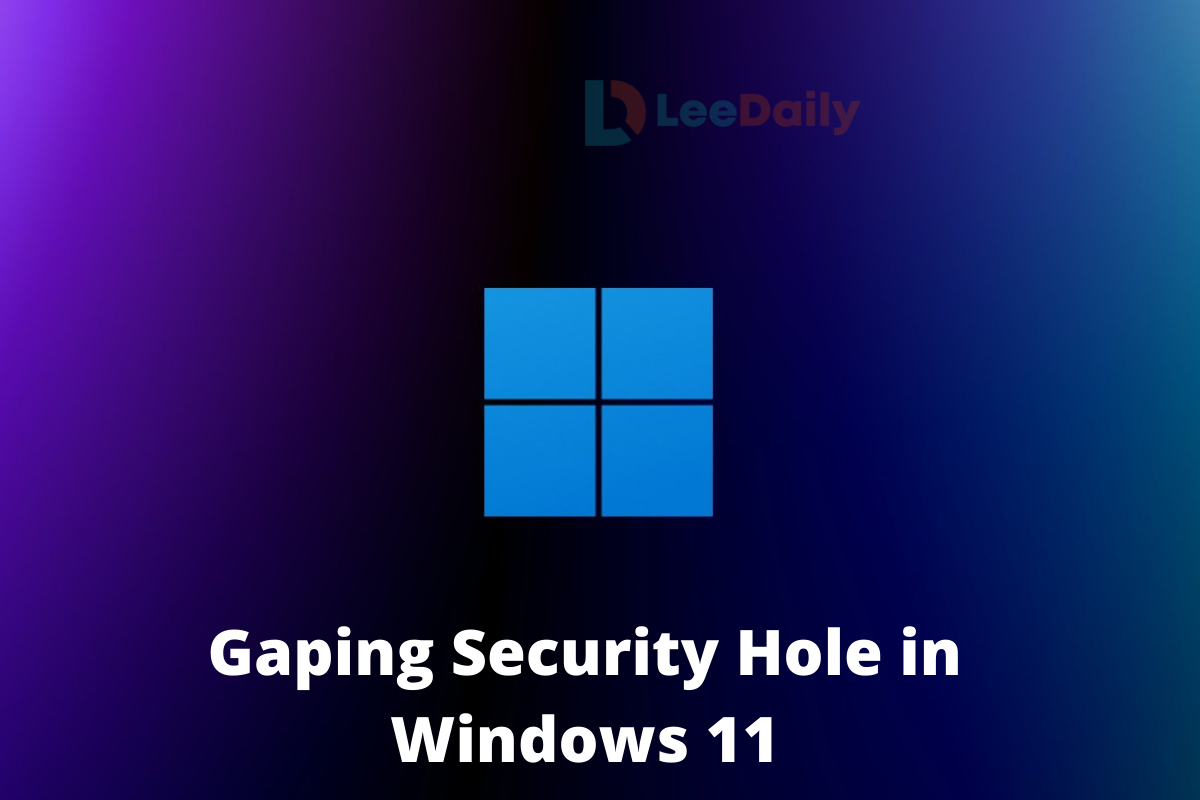 Security Loopholes in Windows 10 and 11:
In spite of all the pros of the operating system there is a vulnerability in the security buildup that lets attackers access your pc. Microsoft has warned users that there is a vulnerability that reveals user's admin password which could give attackers SYSTEM privileges. That would in turn give unrestricted control to the hacker of the user's pc. Due to the overly permissive System Control Lists on multiple devices including Security Accounts Manager database, this vulnerability opens pathway for hackers to enter the system. They can eventually run arbitrary code and install or change user programs. They can also create new user account with full user rights by changing SYSTEM privileges. 
Must Check: Jill Biden in Tokyo to Represent US at Olympics Opening Ceremony
Microsoft had also recently rolled out a patch for Windows Hello vulnerability which would allow an attacker to bypass facial recognition on a Windows PC with minimum effort. There was also a PrintNightmare vulnerability in which a remote code could be executed by an attacker if the Windows Print Spooler Service incorrectly performs privileged file operations. On successfully exploiting this vulnerability the attacker can gain access to the user's pc. 
Another similar Windows Print Spooler bug had showed up but the attacker required physical access to the pc. Microsoft hasn't provided any patch yet for the vulnerabilities however they have reviewed the flaw and are currently trying to fix it. 
Conclusion:
Irrespective of how overwhelming the additional features of an operating system may be, a flaw in the security infrastructure of an operating system can give unrestricted access to malicious attackers. User details and device identification numbers can be hacked by a user that has limited access privileges and they can ultimately alter SYSTEM permissions by leveraging and exploiting security vulnerabilities. Attackers can install or run all kinds of malwares that can put the safety of the device and the user at risk. One can expect Microsoft to hopefully eliminate the cause of such worrisome attacks by escalating security protocols and incorporating better threat detection software in the future operating systems.