There's just something about Outer Banks' sun-soaked escapade that looks effectively realistic to teens. One of the most entertaining teen series that have premiered in months, with its wacky adventures and countless bathing suit sequences. When the Netflix series launched in April 2020, it was a smashing success, and shortly after, viewers began to speculate if Sarah and John B. (Cline and Stokes, respectively) were having an off-camera relationship. 
The show had insane cravings for viewers, especially teens. Fans began pulling for Chase Stokes and Madelyn Cline, who play John B. and Sarah Cameron, on and offscreen, quickly just after the Netflix series premiered in April 2020. Madelyn Cline, Chase Stokes, the Outer Banks stars hold the intimacy intact off-screen, and their real-life love stories make the fans go crazy. Love is so cute! 
Is Madelyn Cline in a relationship with Austin North?
Cline is not dating Austin North, so don't get your hopes up, Sarah and Topper fans. They are not more than coworkers and buddies. Fans of the Outer Banks should be aware that she is seeing someone else. This takes us to the second question, who is Madelyn dating? She has been hooking up with Stokes, and here's what yall need to know! 
How they're unafraid to accept their love makes it more real!
In May 2020, Cline started telling a magazine regarding John B. and Sarah's romance- I believe there is such a thing as a love that just completely takes over and turns your world upside down for good.  I remember reading young adult literature as a youth, and there was usually a pinnacle love storey of star-crossed lovers…As a storyteller, being able to contribute to the creation of that for the future generation was a dream come true. She went on to say that she and Stokes had natural chemistry.
Stokes said that the potential to "have a long, in-depth conversation with someone" drew him in more than physical features. "Anyone who can connect with my brain and then my soul,  he continued, will turn me on the most! 
Well, it looks like Cline is an intellectual woman(wink), more like beauty with a brain? 
Celine and stokes Cute lovey-dovey moments we will drool for
OMG who doesn't love the typical cheesy moments, sometimes cringe is also cute…
Up and out in the interview
In a November 2020 interview, the female star expressed her love for her beau. "It's fantastic and Love is tight." "It's great to be able to experience this pleasure with your favourite folks, as well as your favourite person…." "I am overjoyed."
When the commenting game began…
When Cline commented on a photo of the breathtaking actress, it ignited relationship speculations.
Stokes posted on Instagram, "Heart rate… decreasing… help…SOS…"
By choosing to leave amorous comments on each other's pages, the two fostered dating rumours.
Cline commented on a photo of Stokes in May 2020, "I'm not ok."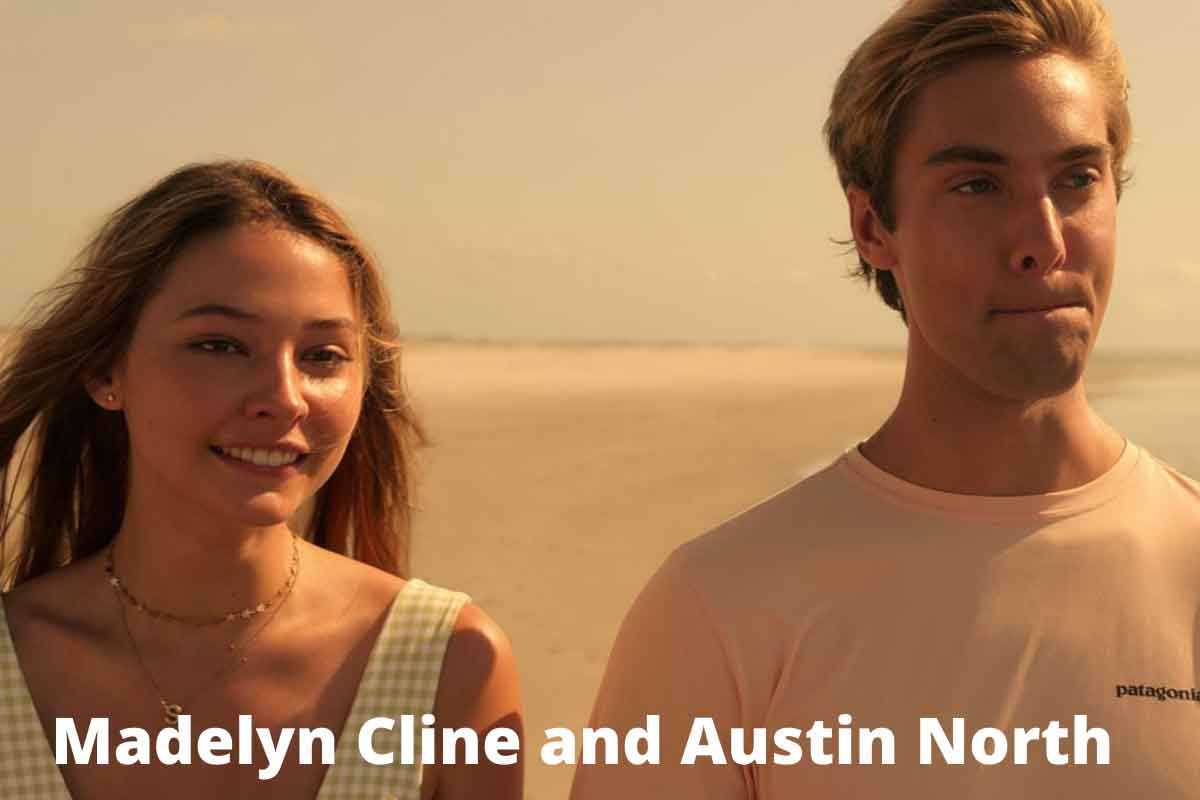 Then mentions started to happen
Must Check:  Great Pretender Season 3: Everything you need to know 
Stokes captioned a photo of the pair eating dinner on a beach while watching the sunset in June 2020, "Cats outta the bag."
"I've fallen and I can't get up," Cline captioned the shot.
Such an emotional note, we all want from our beaus…
In honour of his girlfriend's birthday in December 2020, Stokes released a slideshow of images. "It's unusual to meet someone and have everything transformed for the better. Thank you for making the coldest days bearable, for your contagious love, and for being Lil mi's finest dog mom," he wrote on Instagram. "Happy birthday…sweetie…you make my heart flutter! 
Celebrated their First anniversary and made it officially official! 
To commemorate their first anniversary in April 2021, he commented on Instagram, "365 w/ u, to which- And I'd do it again," she replied.
Evil eyes off! We don't want this sweet cheesy couple to get separated just like every other couple in Hollywood town does. It will make us heavily teary-eyed! We hope the love lasts till eternity…We wish them more beautiful moments of intimacy and love forever and ever! 
We need more pictures.