Vaccination has been under the headlines since its emergence, in both negative and positive senses. Some people are doubting it while others are forcing it by the mandates to be fully vaccinated before coming for a particular specified work. This time, the headlines are composed by another headline maker- Netflix. 
Reports are saying that the entertainment dictator is intending to make vaccination compulsory for those who are going to show up for the shooting. Vaccination has become so important in every aspect of thought. They have been shown to be useful in lowering your chances of getting COVID-19. Vaccination strengthens your immune system, allowing your body's defences to be better able to ward off more viruses.
Netflix becomes the first prominent Hollywood corporation to require immunizations for all of its U.S. cast members and those who come into contact with them on site. 
Who is needed to get vaccinated?
According to trusted reports, Production teams have been ordered necessitating vaccines for everyone going to work in "Zone A," which includes the performers and others who work close to them. The required vaccination policy has been embraced by several productions, such as the Starz/UCP series Gaslit. In the United States, Netflix is making it mandatory. Last Monday, the Hollywood unions and major studios approved updated return-to-work rules that provide filmmakers "the choice to impose mandatory vaccination policies for cast and crew in Zone A on a production-by-production basis."
Who comes under 'Zone A'
All artists and crew members who come into the interface with these, often known as "Zone A" employees, are bound by the directive. According to the report, all employees in that group will be asked to provide proof of immunisation.
What made Netflix initiate such a tough decision?
It is not an unknown fact how the delta variant is speeding up in various parts of the world, especially the US. The Film industry has already seen setbacks since the last two years and now the authorities cannot risk losing stuff again before things go out of control. 
The vaccination policy will ensure a heavy punch on the face delta virus, no doubt. It will reduce the chances of infection by a whopping half per cent! Netflix's resolution comes in the wake of a fourth Covid outbreak in the United States, spurred by the incurable Delta version, which has reintroduced the issue of Covid protection on site. Under the current return-to-work rules, the vaccine mandate is the most stringent action Netflix may impose. There have been calls to extend the necessity for vaccinations beyond Zone A.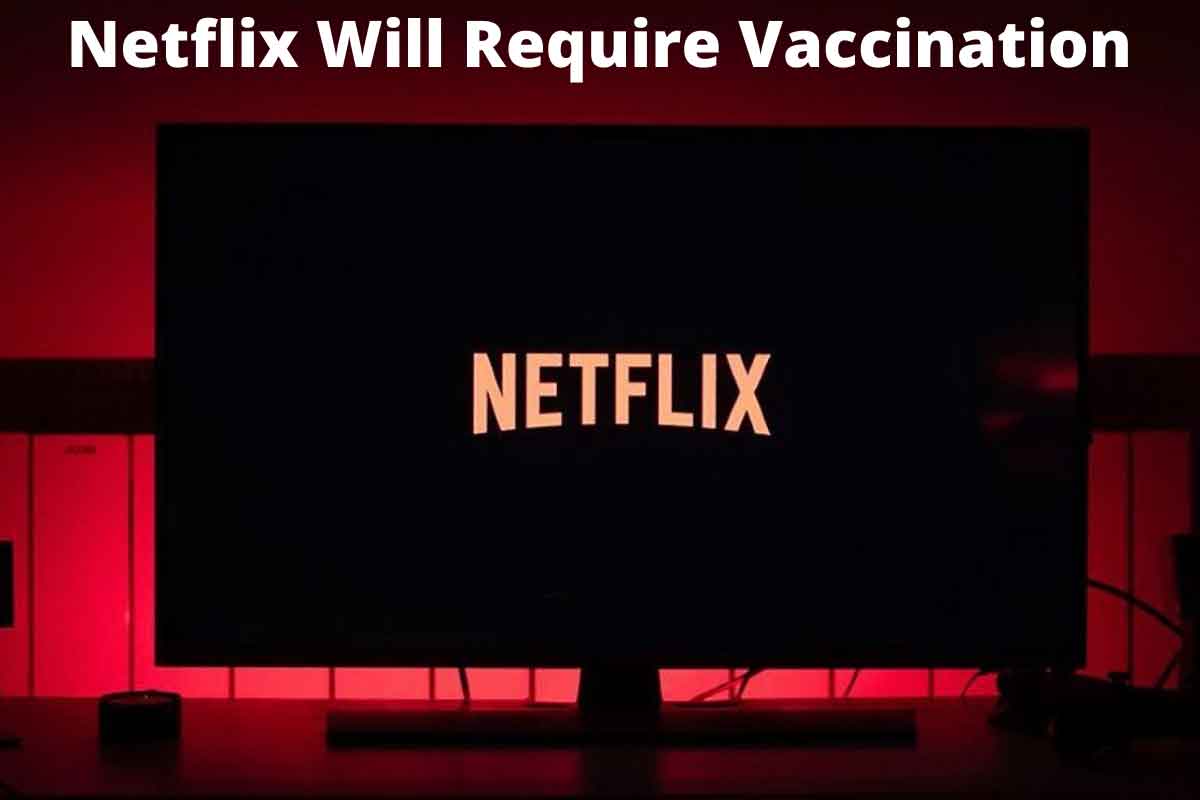 In areas where Covid infection rates are considerable, the Centers for Disease Control and Prevention has suggested that fully vaccinated people start wearing masks indoors immediately. States like California and Georgia, for example, are COVID hubs for film and television productions in the United States.
Must Check:  Great Pretender Season 3: Everything you need to know 
While vaccines are not a panacea — there have been cases of emerging outbreaks in completely vaccinated people — it is seen as critical protection in addition to conventional safety practices such as rigorous monitoring, personal protective equipment, and social isolation.
This requirement would not be imposed only by the webcast provider. Vaccinations are presently required for workers in Zone A on Universal Content Productions' Watergate TV series "Gaslit" for Starz, but star Sean Penn wants them to go even farther and make vaccinations essential for the whole fleet.
Is there any exception to it?
Actors and crew who are already between the filming process and those who have some major health or age-related issues have been kept in rare exceptional cases of the policy. They need not necessarily require vaccination.