Carol Barbee's shared plans for the next installment of her superhero drama, Raising Dion.
The adventurous journey of Dion continues……
Raising Dion, an American SciFi superhero family drama has created a buzz among the viewers since it arrived on Netflix on October 4, 2019. Developed by Carol Barbee, the series is based on a comic book of the identical name written by Dennis Liu. 
As the name suggests, the narrative follows the widowed young mother named Nicole raising her son, Dion, alone, after the death of her husband named Mark. Her difficulties continued to grow when Dion gained some superhero abilities. She began to take the help of her  husband's friend, Patrik, to understand the origin of his power, and hid his power from the world to forbid the exploitation of his child. 
The series received mixed reviews from the critics and got an average rating of 6.75 out of 10 on Rotten Tomatoes. Nonetheless, it received loads of love from the fans. With a viewership of more than 40 million, the show came in the top 10 series of the US in 2019. It got a decent IMDB rating of 7.2 out of 10 as well. 
After the shocking incidents at the finale of season 1, fans are curious to find more. Right, Fans? Well, we have everything you need to know about Raising Dion Season 2 so far.
Here is the release date, cast, plot, trailer, and more updates about Raising Dion Season 2
The Release date of Raising Dion season 2. When will it premiere? (Updated)
Netflix officially renewed the series in January 2020. But we still do not have its release date. Unfortunately, it is one of the other shows which got delayed due to the global pandemic of coronavirus. Fortunately, the production of the show began in January 2021. So, if everything goes well, season 2 might hit the screen at the end of 2021.
We will update here once we get the official release date.
Updated
(The release date for Raising Dion season 2 was February 1, 2022, you can watch it now.)

The Cast of Raising Dion season 2. Who will we meet in it?
The main characters will reprise their respective roles. The main cast comprises Ja'Siah Young as Dion, Sammi Haney as Esperanza, Jazmyn Simon as  Kat, Alisha Wainwright as Nicole, and Ali Ahn as Suzanne.
We also expect Jordan as Mark(Dion's father). Though he is dead, we will see him as a ghost or memory. The return of Deirdre Lovejoy as Charlotte is difficult as she sacrificed her life for Dion. However, we might see him as a ghost or memory in season 2.
We will not see the main villain of season 1, Pat Rollins(Jason Ritter), as he vanished in the air. 
Must Check: Why Women Kill Season 3: Is it renewed, canceled at Paramount+?
Season 2 will feature few new talented actors, which include Rome Flynn as Tevin Wakefield( Olympic coach who will act as a mentor for Dion), Aubriana Davis as Janelle (15-year-old girl with destructive powers), Tracey Bonner as Simone Carr (mother of Janelle)
The Plot of Raising Dion season 2. What will happen next?
Raising Dion season one was quite fascinating. However, the finale of season 1 throws manifold questions towards its loyal audience. As Netflix decided to proceed with its season 2, we are looking forward to having answers.  
The existence of one of the main characters, Dion's father Mark, was quite complex in season 1. His soul appeared time and again throughout season one. Initially, it seemed that The Crooked Man trapped Mark's soul. But the finale of season 1 neglected the possibility. Even after the Crooked man disappeared, Mark's soul continued to visit his family. Well, this gives hope to Dion. Dion promised his mother that he would find a way to bring him back into this world. Will Dion be able to fulfill his promise? 
The Marks' justified his presence by stating that energy can not be destroyed which further entangled the loose ends? If we consider his statement to be true, then why did Charlotte Tuck's soul never arrive? She sacrificed her life for Dion. So, she also deserves the comeback. 
We saw a spark between Biona Labs and Dion. By the end of season one, Biona turned out good instead of the villain. Season 2 will dive deeper into the relationship between Dion and Biona, especially when her company is making a super-suit for Dion, which he eagerly wants.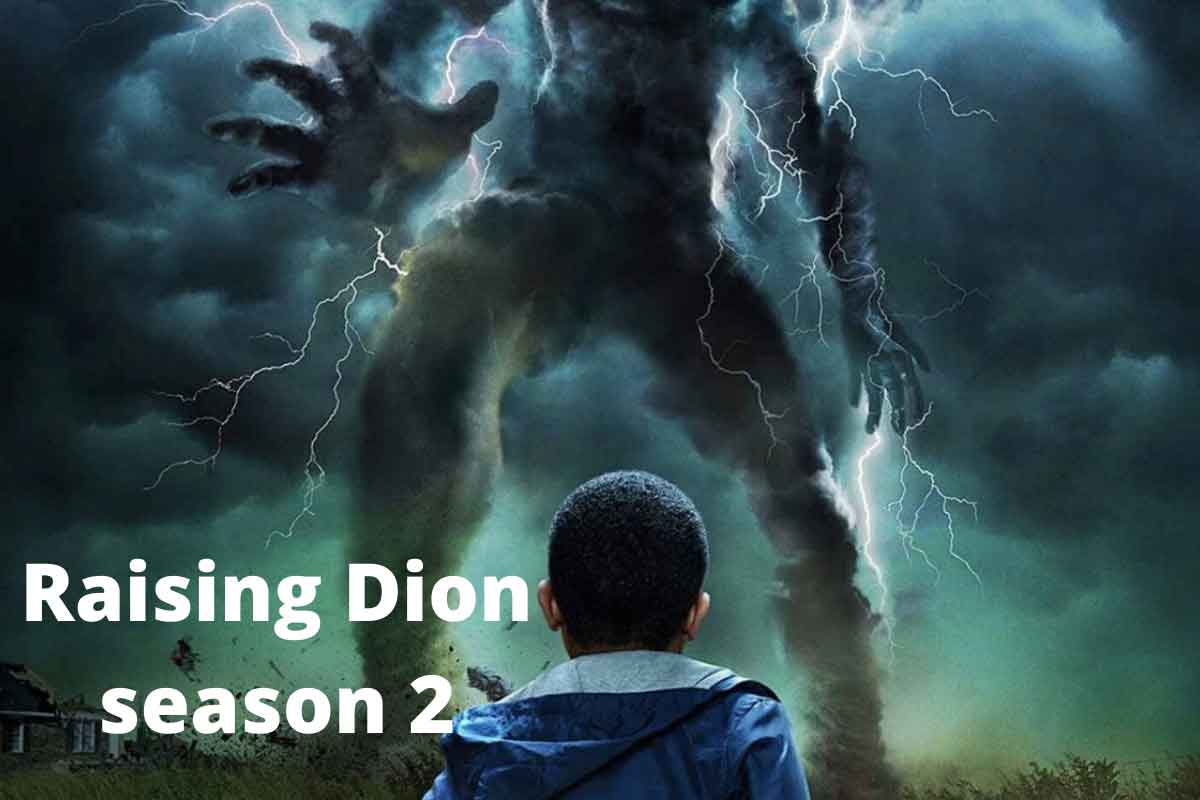 On the other hand, we witness the love triangle between Dion's mother Nicole, Mark, and Pat. Before anything could happen, Pat(The Crooked Man destroyed in the air. Is Pat really dead, or will he come back? Season two might include a romance angle in the life of Nicole. Wainwright also hinted that the relationship of Dion with his parents will go deeper in the next installment.
The next unaddressed question is how Dion has so many superpowers? Whereas other people like him only have one. 
Well, it is sure that the next chapter is going to give you some spine-tingling effects.
The Trailer of Raising Dion season 2. When will it arrive?
Netflix renewed the show for second helping at the beginning of 2020. But, sadly, no official release date has landed so far. We can better guess the trailer date once we have an official release date. Enjoy the season 1 trailer here for reminiscence till the trailer for the next installment arrives. 
FAQS
How many episodes will be there in Raising Dion season 2?
Like season one, there will be eight episodes in season 2, according to the TV line.
Where can we watch Raising Dion season 2?
The series is a Netflix Original. Therefore, season 2 will premiere on Netflix to watch.
Final words
The Raising Dion season 1 impressed millions of fans. Fans have high expectations from season 2, especially after the prolonged delay. Moreover, the announcement of the entry of new talented faces has boosted the fan's hopes. I hope the showrunners will successfully meet the expectation of fans.
If you have any inquiries, drop them in the comment section. We will be happy to answer them.