This show is fantastic. While the title was initially off-putting, you would quickly forget about it once the show begins since the performers are so approachable, intelligible, and accurately portray the growth of Black experiences in life and in institutions that are predominantly non-Black and non-POC, such as ivy league colleges. It's educational and entertaining to watch, and the cast is incredible and distinct in their stories. This show has rekindled my passion for it! Dear White People is an excellent title since it's supposed to start a debate, make people think about societal issues that are caused by white America, whether they are aware of it or not. Ignorance is not an acceptable excuse; that's what we understand from Dear white people. 
After making noise consecutively for three seasons, Dear white people season 4 is ready to break all boundaries of hope and aspirations. This show deftly pushes some limits but in a lighthearted and humorous manner.
Dear White People, a Netflix comedy, is based on Justin Simien's 2014 indie film of the same name and has become a sensation in its own right as a serial version. Dear White People is a series that leads a young group of socially conscious Black students to navigate cultural barriers, mistaken activism, and injustice at their primarily white Ivy League school. Here's all we've found so far regarding Dear white people season 4:
Dear White People Season 4 Release date
Dear White People premiered on Netflix in April 2017 with fresh "volumes" released every year, including season 2 in May 2018 and season 3 in August 2019. Due to the coronavirus epidemic, which saw the bulk of projects shelved to prevent the growth, work on the fourth season was unavoidably pushed from its early 2020 deadline.
Things went back on track when the Shooting began on October 13th, 2020, in Los Angeles. Unfortunately, It has had to freeze a few instances since the development restarted.  But much to the delight of fans, Dear White People Season 4 has officially been given a release date. On Wednesday, September 22nd, 2021, the fourth and last season will premiere.
Dear White People Season 4 cast
Dear white people, season 4 has been renewed by Netflix. All of the main characters will be back. We'll likely be seeing more of Sam (Logan Browning), Troy (Brandon P. Bell), Reggie (Marque Richardson), Coco, Lionel (DeRon Horton), Gabe, and Joelle shortly (Ashley Blaine Featherson). New actors and actresses have been announced.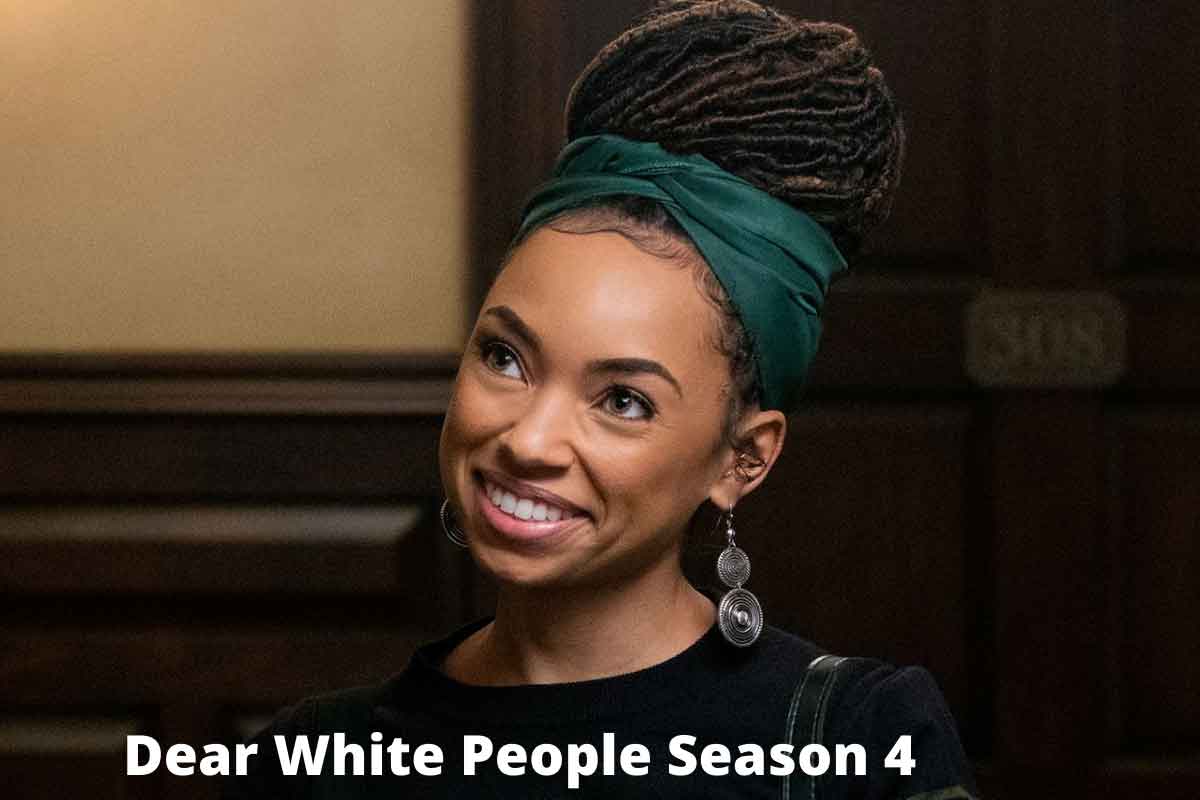 Must Check: Samsung Galaxy Z Fold 3: Know About the Specs, Price, and Release Date Here! 
Yep, that's right,  Season 4 will have a lot of Netflix crossovers. Karamo Brown of Queer Eye will be joining the cast, but only in a limited way. His character is being hushed up for the time being. New recurrent character Rome Flynn from How to Get Away With Murder is also featured. 
Dear White People Season 4 plot
Unlike previous seasons, Dear white people season 4 will feature music. It was revealed in the first motion picture. Also, flashback fast forward, Remember what we saw at the ending? 
Winchester University is in disarray. "The Order of X" is a hidden club of black Winchester graduates that Sam and Lionel (DeRon Horton) explore in season three. A Black secret organization at Winchester, the Order of X, utilized its authority to, among other things, cover up sexual assault claims against professor Moses Brown in season 3 of Dear White People. It turns out that Moses Brown is a member of The Order. There's a good chance that Sam, Troy, and Lionel will work together in season four to unearth and tackle The Order's secrets.
Like the first three, these new episodes will attempt to strike a balance between the shady conspiracy plots and more grounded themes, such as racism, sexuality, and the politics of higher education. Sam and Lionel met with Troy (Brandon P. Bell) after exposing the Order's atrocities to conclude the episode. Season 4 will hopefully demonstrate how well these efforts are going.
Dear White People Season 4 Trailer
Samantha, Lionel, and the rest of the team appear to be on track to graduate this September. The trailer for the fourth and final season of Dear White People, which will premiere on Netflix on September 22nd, has been released. Please make a note of it for your planners and get ready to have fun. 
The season has come full circle in a way that I believe leaves plenty of room for the fourth season to focus on more pressing societal issues.