In this age of digital data, hacking and lack of data security are growing to become important problems. In the latest addition to the list of data leaks, T-Mobile confirms it was hacked after customer data was posted online. 
T-Mobile gets hacked and confirms data leak
The U.S mobile and cellphone giant, T-Mobile, confirmed that its data was compromised after they got hacked. Reportedly, the hack happened due to an unauthorized access to their systems which held vital customer data. The company stated that it came to know of it after portions of the customer data that was stolen from their servers were posted online in a cybercriminal forum. 
Statement made after T-Mobile confirmed it was hacked
T-Mobile is a rapidly growing mobile company that just recently completed a successful $26 billion merger with a company called Sprint. Undoubtedly, this concerning revelation has put the reputation of T-Mobile in jeopardy. However, officials have stated that it has not yet been determined whether there was loss of customers' personal data. They also said that the matter was being investigated and looked into by the experts. 
One official expanded on this by saying that T-Mobile was confident that the point of the breach has been closed and cannot be re-accessed as a back door. Right now, the company is pooling in all its resources and personnel to get on top of the matter. The systems are being strongly scrutinized, and an in-depth technical review of the status of the systems is being made. They aim to figure out the nature and type of data that was illegally accessed.  
Millions of T-Mobile customers' data compromised.
Reports of the data intrusion began to pop up first when an anonymous seller was claiming to have millions of customer records in his possession. The seller also claimed that he had access to over 100 million records of data which included sensitive information like customer account names, driver's license, phone numbers, Social security numbers, and IMEI numbers of the phones registered. Upon closer verification and inspection, it was undeniable that, at the very least, a portion of the data was legitimate and valid. 
The fact that millions of sensitive data are being put on bid online is disheartening, to say the very least. The seller had posted this data on an online cybercriminal forum post and put a price of 6 Bitcoin on the data. This amounts to nearly $275,000 dollars. 
The danger of the compromised data comes in the fact that IMEI and ISMI numbers can be used to track, identify and locate cellphone devices and their users uniquely and individually. 
Previous such incidents with T-Mobile
The fact that this incident is not the first time T-Mobile has reported or confirmed it was hacked is alarming indeed. In recent years, there have been at least 4 other instances of T-Mobile having data security issues.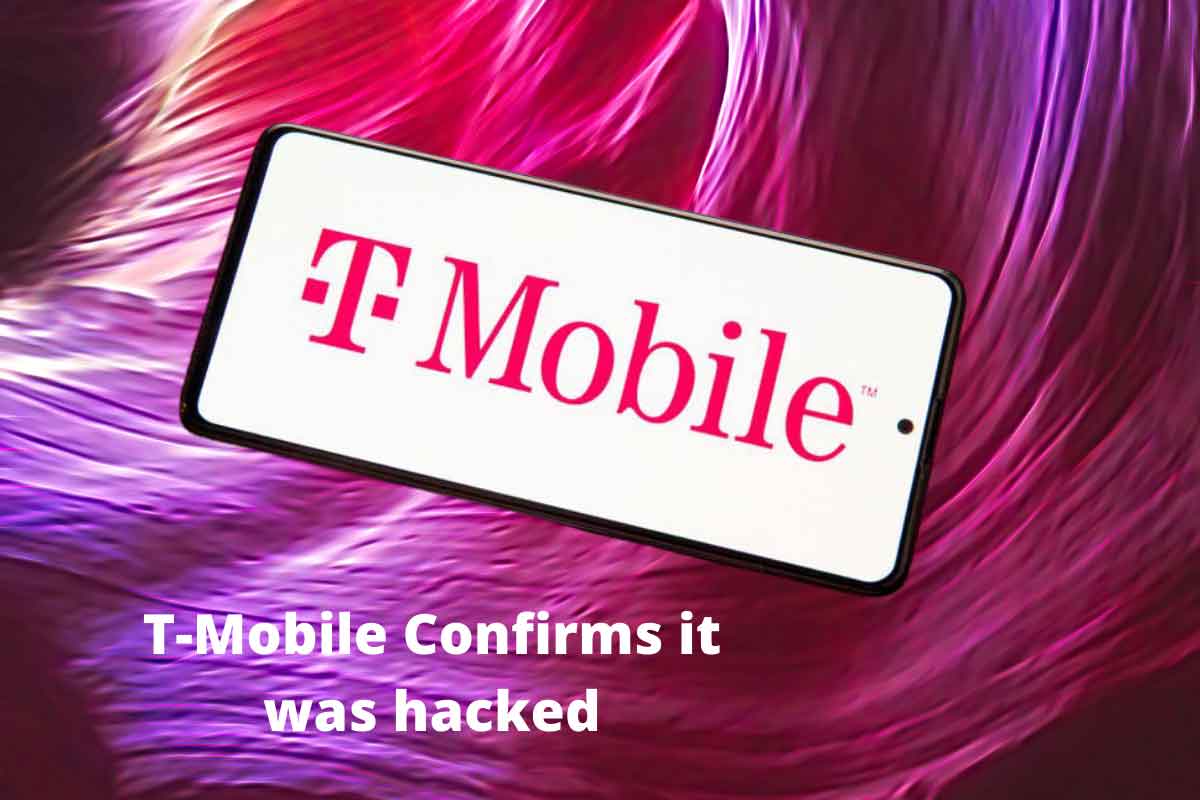 Way back in January, T-Mobile was hacked by cybercriminals which lead to a data breach. The breach resulted in the theft of about 200,000 records on calls and subscriber data. Previously, T-Mobile had faced 2 other incidents over the course of last year. One incident was when Employee email accounts and customer data were accessed by a group of hackers, and the other happened when millions of prepaid customers' personal billing information were stolen. Even once in 2018, T-Mobile had confirmed that they had gotten hacked and that nearly 2 million customers had lost privacy over their personal data. 
Where do we go from here?
With such a history of repeated data leaks and breaches, it questions the efficacy of the vulnerable security protocols that are consistently overcome by hackers. We know now that companies need to be more proactive than ever before in curbing this wave of sophisticated cyberattacks that threaten our personal data and information security. They must be more vigilant in implementing measures that will ensure at no point will the data provided by loyal and innocent credit customers be put in harm's way. Do they need to be held accountable for their oversight? Well, that is for the future to decide.  
Must Check
[wpi_designer_button text='Society Season 2 Canceled After Its Renewal?' link='https://leedaily.com/2021/07/27/society-season-2-canceled-after-its-renewal/' target='_blank']
[wpi_designer_button text='4th Stimulus Check Update: Will it Come in July?' link='https://leedaily.com/2021/07/21/4th-stimulus-check-update-will-it-come-in-july/' target='_blank']
[wpi_designer_button text='What Marjorie Taylor Greene has to Say on Twitter Timeout?' link='https://leedaily.com/2021/07/21/what-marjorie-taylor-greene-has-to-say-on-twitter-timeout/' target='_blank']
[wpi_designer_button text='Elon Musk's New Twitter Profile Picture' link='https://leedaily.com/2021/07/20/elon-musks-new-twitter-profile-picture-excites-the-dogecoin-community/' target='_blank']