As we are heading into the game, the tensions couldn't have been heavier than the present. We are diving into the final moment of the LCS 2021 Championship, and it looks like we have sorted the champions. LSC has been on a constant roller coaster of thrill since the starting till now. We have seen excellent teams bid goodbye to the winning prize. Nobody thought Evil geniuses, Dignitas, and golden guardians would be compelled to rush back to the losing point. I mean, it was unpredictable. Now we have just some of the contenders left to beat each other. Team Liquid and 100 Thieves are currently the leading candidates, qualifying for Worlds with their victories last weekend. 100 Thieves won an incredible 3-2 struggle against Evil Geniuses, with the game's high point coming in Game 4 when rookie of the year Kyle 'Danny' Sakamaki officially declared his arrival. The next day, a resurgent Team Liquid defeated TSM 3-1, unexpectedly dropping the league's top seed into the bottom bracket. EG was subsequently ousted by Cloud9 just a few days later. 
lcs schedule
Here Is lcs schedule complete
LCS 2021 Championship: Qualified Teams Details
| | | | | | |
| --- | --- | --- | --- | --- | --- |
| Team | Top  | Jungle  | Mid  | Ad curry  | Support  |
| Cloud 9  | Fudge  | Blaber | Perkz  | Zven | Vulcan  |
| 100 thieves  | Ssumday | Closer  | Abbedagge | Fbi | Huhi |
| Evil geniuses  | Impact | Svenskeren | Jizuke | Danny | Ignar  |
| Immortal  | Revenge  | Xerxe | Insanity  | Raes | Destiny  |
| Golden guardians  | Licorice  | Iconic  | Ablazeolive | Stixxay | Chime |
| Dignitas  | Fake God | Akaadian | Yusui | Neo | Aphromoo |
| TSM | Huni | Swoka | Power of evil | Lost | Sword art  |
| Team liquid  | Alphari | Santonin | Jensen | Tactical | CoreJJ |
All eight LCS teams have officially submitted their playoff lineups, with the Championship roster set to be announced at the end of the summer.
LCS 2021 Championship: Schedule Of The Matches
The first round of matches took place from August 7 to 13. Cloud9 vs. Team Liquid, Evil Geniuses vs. Dignitas,  golden guardians vs. Cloud9,  immortals vs.Dignitas. Other details of the following matches are listed below. 
On August 28-29, the finals weekend will take place. After Riot shifted plans, the two do-or-die series will also be played at the Los Angeles studio. 
LCS 2021 Championship: Round 1 Playoff
Date

Match 

PT

ET

BST

7th August

Evil geniuses 3-1 Dignitas 

2:00

5:00

10:00

8th August 

Cloud 9 1-3 Liquid 

1:00

4:00

9:00

12 August 

Immortals 3-0 Dignitas

3:00

6:00

11:00

13 August 

Golden guardians 

3-0 

Cloud 9 

3:00

6:00

11:00
LCS 2021 Championship: Round 2 Playoff
Date

Match 

PT

ET

BST

14th August

100 Thieves

3-2 

evil geniuses  

2:00

5:00

10:00

15th August 

TSM  1-3 Liquid 

1:00

4:00

9:00

19 August 

Cloud 9 3-0 

Evil geniuses 

3:00

6:00

11:00

20 August 

Immortal 

1-3 TSM

3:00

6:00

11:00
LCS 2021 Championship: Round 3 Playoff
Date

Match

PT

ET

BST

22nd August 

Cloud 9 

3-2 TSM 

1:00

4:00

9:00
LCS 2021 Championship: Round 4 Playoff
| | | | | |
| --- | --- | --- | --- | --- |
| Date | Match | PT | ET | BST |
| 21st august | 100 thieves 2-3 liquid  | 2:00 | 5:00 | 10:00 |
| 22nd August  | 100 thieves VS cloud 9  | 2:00 | 5:00 | 10:00 |
LCS 2021 Championship: Grand Finale Round 5
Date

Match

PT

ET

BST

29th August 

Liquid VS 

To be announced  

1:00

4:00

9:00
The LCS 2021 Championship will take the place of the previous year's Summer Playoffs. Teams will be selected to serve NA in the World Championship, and an LCS winner will be declared. In the United States and Canada, the League Championship Series (LCS) is the top rank of professional League of Legends. Riot Games runs the esports league, which features ten franchise teams. Each annual competition season is separated into two parts: spring and summer, with the top eight teams competing in a double-elimination tournament. The winner, runner-up, and third-place team from the summer playoffs compete for the annual League of Legends World Championship at the playoffs.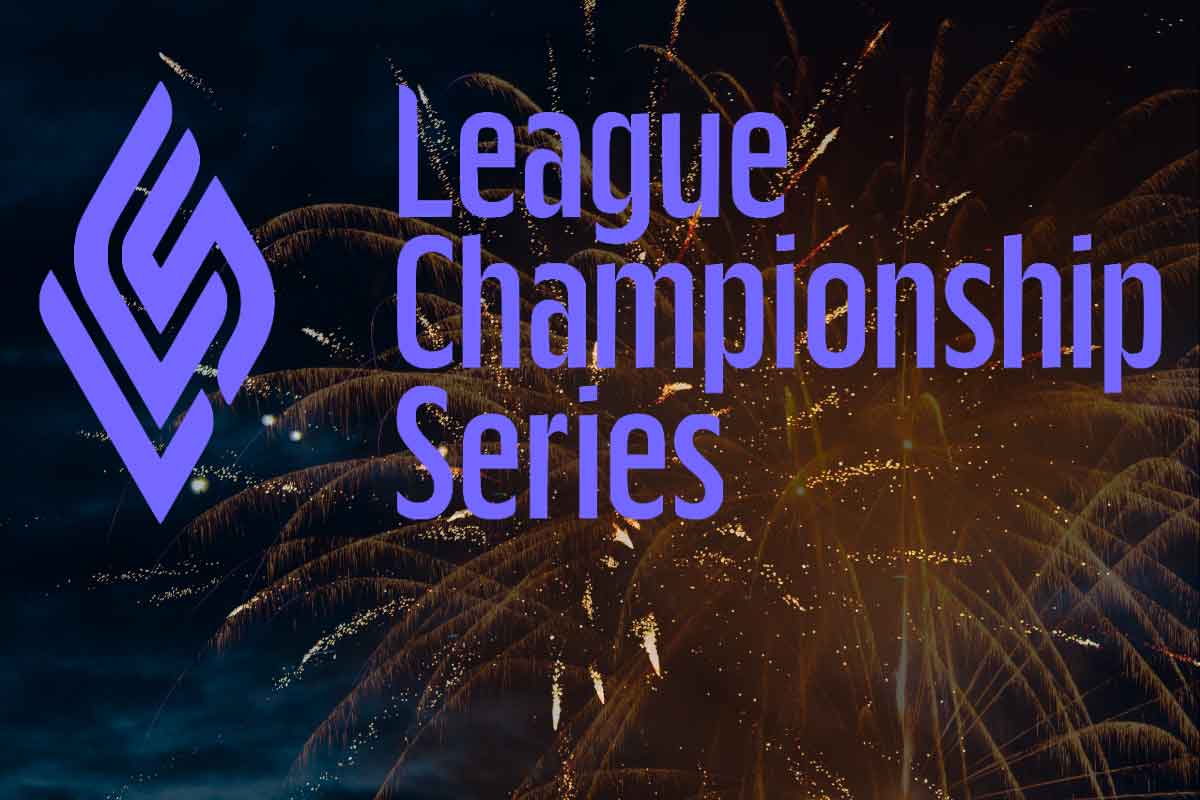 All teams compete in best-of-five matches in the LCS 2021 Championship Playoffs, held in a double-elimination style. The top two seeds receive a bye in this format and will meet the Round 1 winners in Round 2. The 7th and 8th seeds will meet the losers of Round 1 in the lower bracket. The competition will include a prize pool of US$200,000, which will be shared among the top-performing teams. The competition will also choose the three teams that will represent the NA region at Worlds 2021, in addition to the prize fund.
1st- US$100,000 cash and Worlds 2021 Group Stage NA Seed #1

2nd- US$50,000 cash Worlds 2021 Group Stage NA Seed #2

3rd- US$30,000 cash and Worlds 2021 Play-In Stage NA Seed #3

4th- US$20,000 cash

5th-8th-  No share of the prize pool as of now 
LCS 2021 Championship: live Streaming
The matches will be broadcast live on the official LCS Twitch and YouTube channels for LCS fans to watch and on Riot's LoL Esports website. There are also player-focused Pro Views. On Friday, August 20, at 3 p.m. PST, all three streams will go live.  It's always better to have a strong internet connection to ensure a smooth flow of entertainment. 
Fan-favorite Team: Team Liquid is Committed and Efficient
Team Liquid is, without a doubt, the finest League of Legends team in the league currently. They waltzed over Cloud9 and TSM with ease, and their only true stumbling block came against 100 Thieves, who forced a game 5 that they ultimately won. As a result, they've already secured a spot in the Grand Final. It would be insane not to consider them the clear favorites. However, there is much evidence to support Team Liquid as the favorite to win the LCS Championship. Tactical and CoreJJ continue to shine in the bot lane, displaying excellent synergy throughout their matchups. With Santorin back in the driver's seat, Team Liquid has resurrected, allowing Jensen to do a far better job. Since the start of the playoffs, Alpari has seemed the monarch of raw skill in the game.
Must Check