Go big or go home- that's what it is all about! Go big show is not just a typical cheesy reality show. It is the daddy of all of them. The first season was a big hit, and as a result, Go-big show season 2 was confirmed right after its ending. For the $100,000 grand prize on offer, "Go-Big Show" contains acts including monster truck drivers, alligator trainers, and stunt archers going head-to-head against each other. 
Propagate and Matador Content's Go-Big Show offers some of the country's greatest daring and anguish stunts. With over 34 million viewers, it is currently the third-most-watched cable comedy. Are there any intentions for a second season of "Go-Big Show?" Are there any hopes to begin shortly? Any updates on TNT's "Go-Big Show?" You'll find all the juicy information you need on this page.
Release date
TBS has renewed Go-Big Show season 2, an extraordinary competitive series, for a second season. The network confirmed the series renewal in July, promising even larger and more spectacular antics. It appears that the show is now under production in Georgia, with shooting beginning in August. Clinging on to the schedule suggests that aficionados will have to bear with the delay for about a year. No official release date has been announced as the game show has just started shooting, so expect to see Go-big show season 2 coming in 2022 August or September.  
Hosts and judges
Following rapper Snoop Dogg's departure from the series due to clashing dates, it was announced recently that Grammy-award recipient, creator, and performer DJ Khaled could be one of the new judges and the show's executive producer. Shortly after, the Channel announced that DJ Khaled would not be a judge anymore and that T-Pain would keep his spot. DJ Khaled will only serve as an executive producer on the show. 
T-Pain will be joined on the panelist by Jennifer Nettles, Rosario Dawson, and Cody Rhodes, as well as the show's anchor Bert Kreischer. The audience's intentions for this season have not yet been announced. Producers are undoubtedly keeping an eye on the Delta variant's latest tendencies.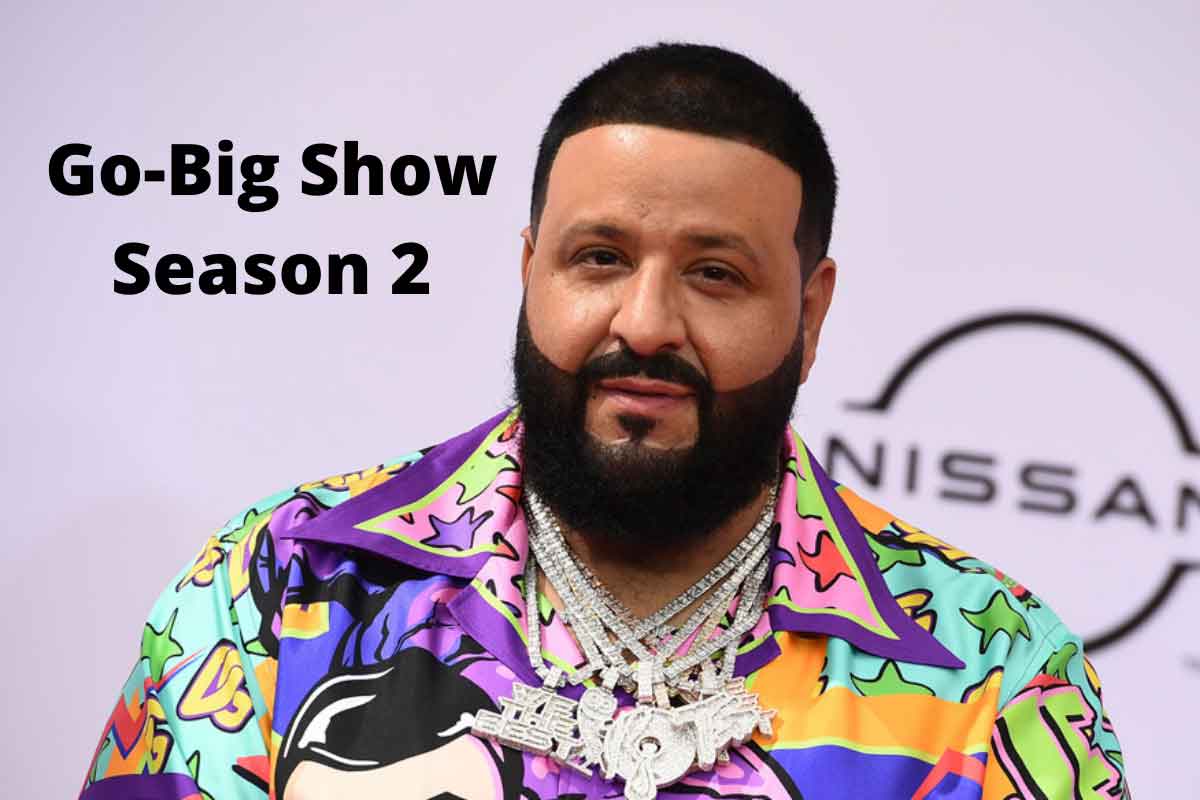 Last year, cast and crew remained in a coronavirus cocoon for the duration of their visit, hardly exiting the Marriott City Center or the Coliseum grounds.
They were tested for the fatal virus three times a week and had their health monitored regularly.
 So far, no immediate statement has been given to DJ Khaled's abrupt resignation from the show. No further information has been released regarding the addition to the judges' panel or the list of contenders. 
The plot or the format of the show
American talent that is distinctive, unorthodox, and unforgettable is celebrated in the Go-Big Show. Everyone has a lot of spirit and bravado, and the judges are a super team of big-time talent. Go-Big Show not only succeeds on this goal with a spectacular new twist on a talent competition, but it's also another illustration of our creative mindset as we continue to develop brand-defining, must-watch television for the masses. Like a talent show and variety show, Go-Big Show offers a range of circus and stunt artists, as well as other performances that could be described as bizarre or excessive. 
The show has moments that are both amusing and oh-my-god-inducing. Some performances are clearly intended to be family-friendly, as evidenced by the presence of parents and young children. In other instances, obscene, half-bleeped-out tirades are heard, and there is a hint of light violence. In this show, a great deal of time is spent toying with fire. One or two of the show's strengths may have a beneficial influence on younger viewers. Safety and the amount of work it takes to be able to accomplish the dangerous tricks without getting hurt is a common topic of conversation among performers. Artists describe how they found and developed their particular talents, as well as how those abilities have helped them overcome difficulties in their own lives. 
Go-Big show season 2 is guaranteed to be a level higher than its previous season, as is described by the makers. Since the shooting is in the works, it won't take too long to come to our screens, and we will be able to crack the code of suspense ourselves. 
Must Check: 
Green Goblin & Spiderman No Way Home Trailer Teases Electro
Microsoft Windows Server 2022 is launching ahead of Windows 11
Marlon Wayans Explained Why He Decided To Never Get Married (Updated Information)