Alum of Full House After undergoing surgery, John Stamos is on his way to recovery. The 58-year-old actor took to social media that he was recovering from trigger finger surgery at home in an Instagram post from his hospital bed on Thursday, Aug. 28. Two hospital compartment snapshots were included in the post, one of which showed Stamos in a hospital gown and mask, and the other of which showed his bandaged hand. John Stamos has confessed that he underwent elective surgery to correct his trigger finger. 
The "Full House" star shared a selfie of himself in full surgical gear, including a hairnet, purple gown, and black face mask, to let followers understand he had the "quick" operation done.
"DAMN You #Triggerfinger, and you're a jerk! On Friday, Stamos captioned the shot, "I went in for a simple elective operation — In and out, the caption further stated." "Thank you to the wonderful doctors and nurses who took such fantastic care of me; in no time, I'll be up and drumming soon. Bless you, for your kind words..Xo." 
A condition known as trigger finger occurs when one or more fingers become caught in a bent-like position. With a snap, it may straighten or bend, similar to a trigger being pulled and released. It happens when inflammation affects the finger's tendon, which can trap the finger in a bent posture if severe. Trigger finger is more common in those whose jobs or hobbies require repetitive gripping activities like drumming in the case of Stamos, and therapy differs depending on the severity of the condition. Stamos' trigger finger was obviously so bad that he needed surgery to fix it. The diagnosis of trigger finger does not necessitate extensive testing t, though.
The diagnosis is made by your doctor or health care provider based on your medical history and a physical examination a,s the case may be. Your doctor will ask you to open and close your hand during the physical exam, looking for areas of pain, smoothness of motion, and evidence of locking. The illness can cause stiffness and severe pain in the fingers, as well as restrict finger movement to the fullest, making it difficult to straighten and bend fingers and do daily duties. In some situations, such as in the case of Stamos, doctors may propose trigger finger surgery. "The procedure is done to give your flexor tendon more room to move," says the patient.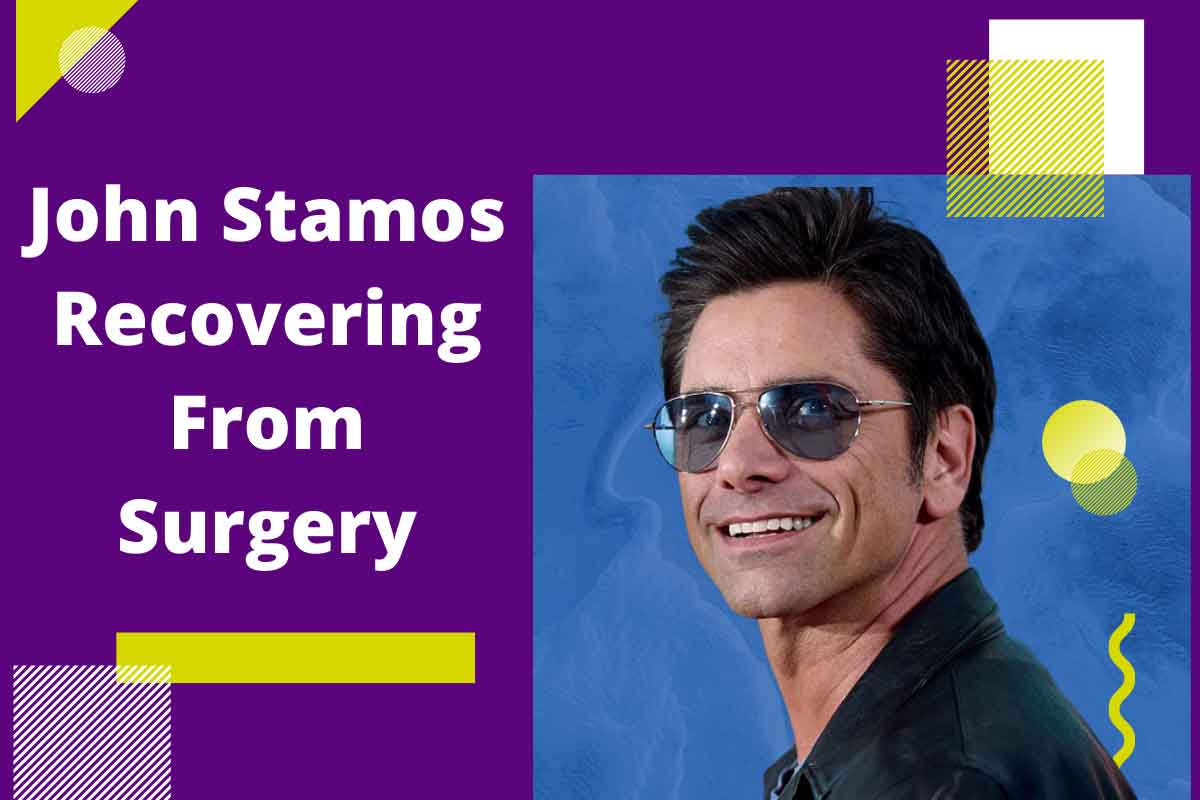 John Stamos- His journey
John Stamos is an actor, producer, singer, instrumentalist, and comedian hailing from the United States. He is best loved for his ambitious role as Jesse Katsopolis on the ABC sitcom Full House. The actor has amassed a stunning fortune throughout his nearly three-decade career.
He is estimated to have a net worth of $25 million, according to Celebrity Net Worth reports. His revenues are primarily derived from his performances in well-known television shows and films. John Stamos is also remembered for his role as Blackie Parrish on the ABC sitcom General Hospital.
Stamos had his big break on GH as Blackie Parrish in 1982, and he was nominated for a Daytime Award For Outstanding Actor in a Supporting Role in 1983 before leaving the show in 1984. He went on to star in the short-lived sitcom DREAMS before starring in the legendary sitcom FULL HOUSE as Uncle Jesse. JAKE IN PROGRESS, ER, GLEE, GRANDFATHERED, and SCREAM QUEENS were among the primetime series in which Stamos rocked. He played Jesse again in Netflix's revival series FULLER HOUSE, and he's presently starring in Disney+'s BIG SHOT. "The series depicts a fiery basketball coach who is expelled from his current job and ends up at an elite girl's private high school," according to Wikipedia. 
John Stamos is now almost recovered!
Fortunately for John, it appears to be a straightforward procedure with a rapid recovery period. Many followers expressed their concern about John's health and wished him a swift recovery. It doesn't appear that it will have an impact on his work though. Big Shot, a Disney+ original series, was his most recent role. 
Wishing John a speedy recovery and hoping that it will benefit him in the future! 
Must Check
Christina Aguilera – Virtual Experiences Zone Schedule
Rosh Hashanah Event
Banda MS Event date
Overdose Awareness Day