This Christmas, Santa has sent us the most thrilling gift in the form of The Matrix 4. Let's take a peek into what to expect and how to get ready for this resurrection. 
The Matrix 4 Release Date
Talk for The Matrix 4 began in early 2019 and was officially announced in August. It took almost two years to wrap up the shoot and let the movie hit big screens. After a decade-long break in the franchise, we can expect to see Keanu Reeves back in action as Neo on December 22, 2021. This is an early treat since the shoot was completed earlier than expected. 
The movie is set to release on both OTT and big screens. HBO is unleashing the movie on its online platform on the same day. Make your popcorn and get it all set to have a fantastic holiday season with your family and resurrections. 
The Matrix 4 Plot
The story has been kept very secretive as of now, but our inside sources have let us a few sneak peeks, and from the trailer, we could predict a few things. 
In The Matrix 4, the most ironic thing is that Trinity and Neo cross paths and are not able to identify each other. But let's hope something good happens in the end. It is seen that Keanu Reeves takes the blue pills from Thomas Anderson and continues to live without fear inside the matrix. 
But our new entry Abdul-Mateen finds Neo and gives him the red pill to snap out of the wonderland. Neo is seen coming to the real world, which has drastically changed but still has vigorous powers. 
It is positively shown that Keanu Reeves is stepping into the real world because he is spotted with his new buzz haircut. These are the recent hints we have received from the crew. Lana Wachowski, David Mitchell, Aleksandar Hemon together have written a nerve-wracking sci-fi for us. Like the other movies in the franchise, we can expect something very thrilling this time around. 
Let's wait till December to see what Neo has in the bag for us and check out how the red and blue pills play their game this time. 
The Matrix 4 Cast
Delighted news to Matrix fans, though Neo and Trinity were seen dead in Revolution, Keanu Reeves and Carrie-Anne Moss have returned to the franchise. Let's watch the movie to see how they were resurrected.
Daniel Bernhardt and Jada Pinkett Smith are also back as their characters Johnson and Niobe. But let's see how their storyline is designed for this movie.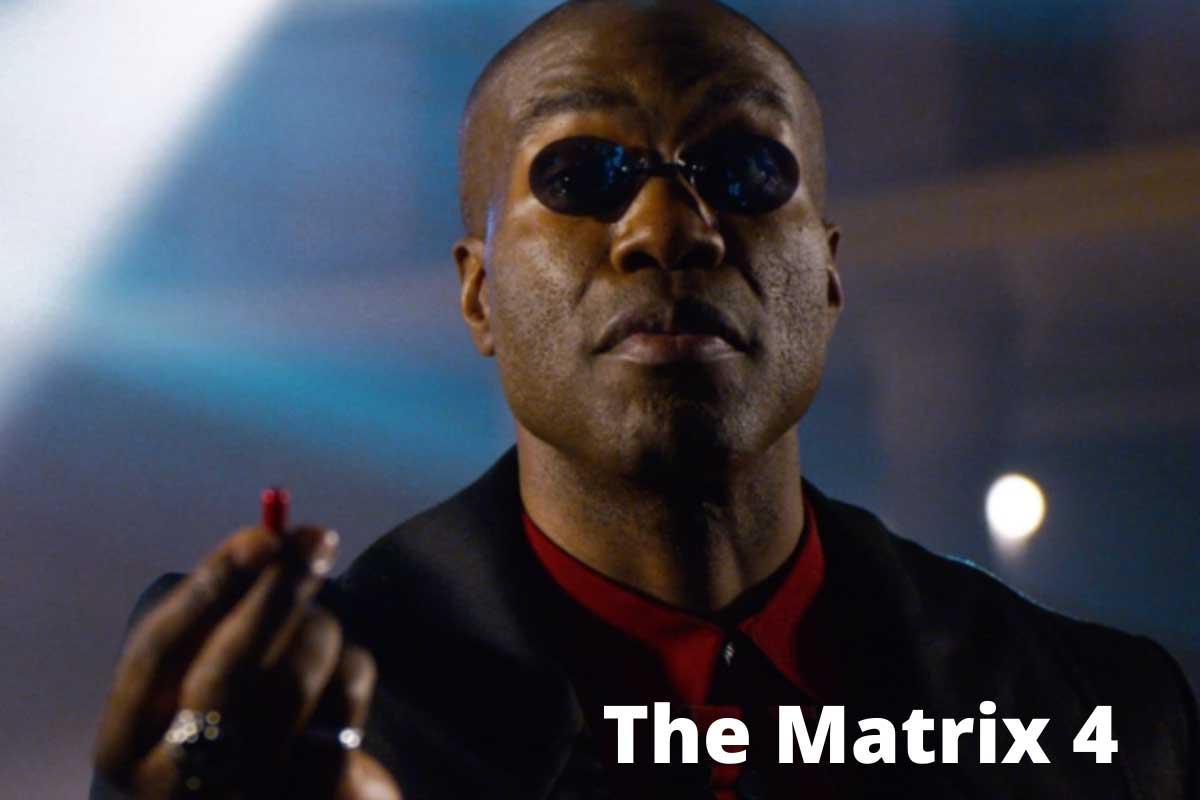 The most exciting addition to the franchise is Yahya Abdul-Mateen II, who has received so much popularity in Aquaman. But we still don't have any news on what role he is playing or his storyline. It's going to stay a secret till the end. 
Laurence Fishburne will not be returning to The Matrix 4 as Morpheus, and there are still many speculations about why he was omitted. The smurfs hero Neil Patrick Harris has joined the movie recently and has not yet disclosed his character. 
The Quantico star Priyanka Chopra Jonas and other famous actors like Telma Hopkins, Toby Onwumere, Andrew Caldwell, Christina Ricci, Max Riemelt, Brian J. Smith, Eréndira Ibarra, Ellen Hollman, Jessica Henwick, and Jonathan Groff have also signed in with the production team. Still, they are keeping it a top-secret on what role they will be playing. 
And that's a wrap from the cast section. Let's buckle up to see their performance in a few months. 
The Matrix 4 Trailer
The trailer of The Matrix 4 was dropped on September 9, 2021, which took the fandom in shock as it was unexpected. And seeing the release date to be just a few weeks away made everyone fly on cloud nine. 
In the trailer, we can see Neo enter reality but is still not aware of what's real and what's fiction because of the pills. Due to this fantasy, the world has become chaotic, and everyone's life is in danger because people see things that are not really there. As always, we can see the matrix effect and the background score will elevate your excitement levels. 
What will they choose, red or blue? Will reality survive, or will fantasy win? Will Trinity and Neo join hands together, and will they survive this war? The trailer has left us with these unanswered questions. December 22 is so close but yet seems so far away because the fans are not able to control their excitement after having a glimpse of the trailer. 
Must Check