As federal authorities prepared to arrest him, an Eastern Shore Maryland judge who had been on suspension for more than a month due to a probe into unlawful photos of minors took his own life. According to the U.S. Department of Justice, Caroline County Circuit Court Judge Jonathan G Newell died of a self-inflicted gunshot wound early Friday morning. 
It appears that the judge took his own life when federal authorities surrounded his home in Henderson, Maryland, to arrest him on allegations of s*xually exploiting a kid.
He was found unresponsive at 6:43 a.m. when FBI agents arrived on the scene and discovered Newell enduring from the wounds. According to a news release from the United States Department of Justice, Newell's death is still being investigated by the Maryland State Police.
 On Tuesday, the Maryland Judiciary announced that Newell would be on paid leave until September 23 while authorities investigated instances of s*exual profiteering against him. Newell's arrest comes on the heels of that announcement.
It was reported by a Newell's neighbor on Facebook that the FBI was outside Newell's Henderson, Maryland home urging him to come out over a loudspeaker. Kimberly Keith, a neighbor, reported hearing flash bangs and gunshots, followed by an ambulance.
Newell, a former public defender, was Caroline County's chief prosecutor for almost a decade. He used to work on felony drug, s*x offenses, and child abuse prosecution cases, along with a dozen murder trials, according to the Times Record of Denton, Md. According to the Post, Newell became a judge in 2016 and, according to court documents, occasionally had juvenile guests at his cabin. In a short statement, our hearts bleed for Judge Newell's family, especially for his two kids,' said Newell's defense attorneys, Andrew Jezic and Thomas Morrow.
Reason for the intended arrest of Maryland judge
The Maryland judge has been on paid leave since July 26 after police investigators were called to a cabin in Fishing Creek, Maryland, on July 23 to investigate a s*x abuse complaint.
According to the lawsuit, victims were interviewed upon arrival at the cabin and described a camera filming in the bathroom while the teen was showering. The boy's parents discovered this camera after Newell took him on an outing to Hoopers Island, where a hidden camera was found in the washroom.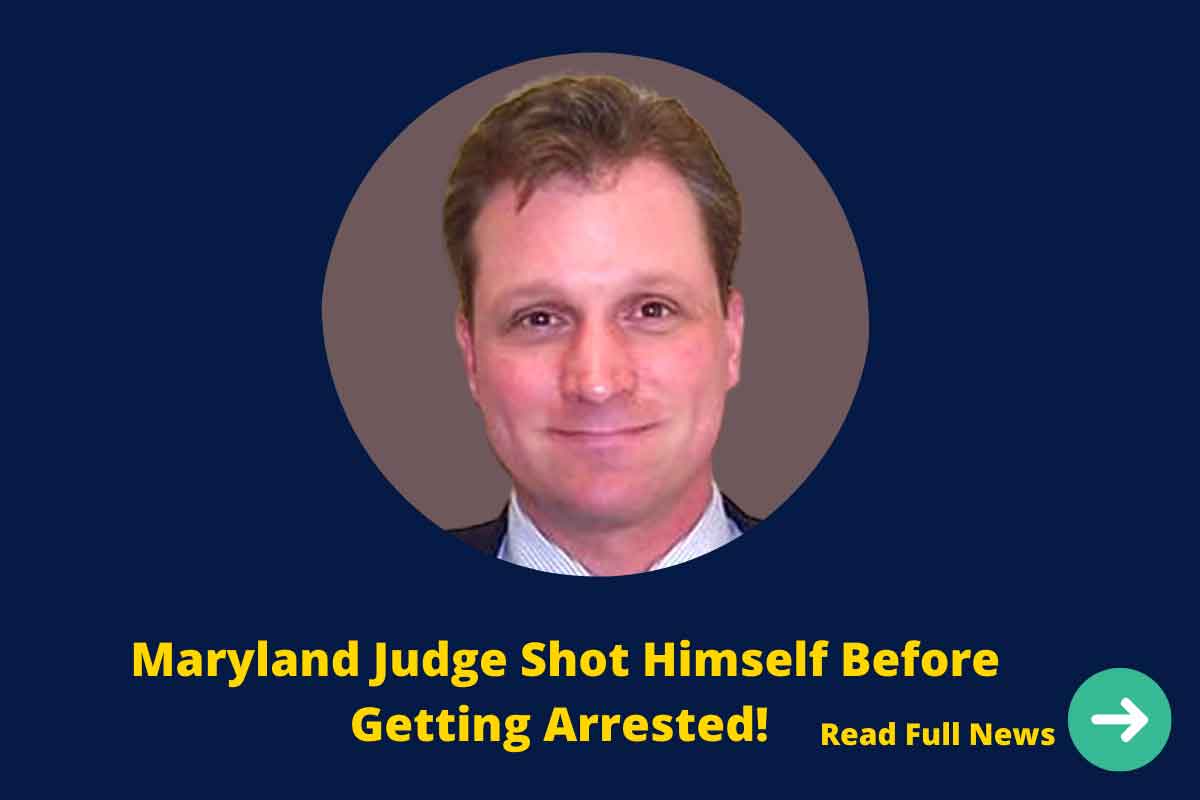 According to the newspaper, authorities spoke with nine teenagers who had visited the cabin, the judge's residence, or both. D.C. state police were dispatched to Newell's cabin on July 23 after a caller reported a minor had found an unlocked video camera in the cabin's bathroom and taken a photo of it. An adult and four juvenile boys were present at the cabin when investigators arrived, but they'd all fled. While in the bathroom, Newell checked their bare bodies for ticks, according to many juveniles interrogated by the FBI. 
Maryland judged was CT scanned and was found with a Memory card inside the body
He denied seeing a camera in the restroom when police examined him the next day. His bedroom was the next place he went after the interview to make phone calls.
According to the report, when Newell was in his room, investigators witnessed him reach beneath the bed. It was followed by him placing his right hand in a fist to his mouth and emitting a "crunch" sound. From Newell's mouth area, the investigator heard an intense, distinct "crunch" sound that he could make out. Following this, Newell reached for a cup on his dresser and began drinking," the FBI claimed in charging documents.
 Because of a missing memory card from a box containing video equipment, investigators assumed that Newell had consumed evidence and was looking for other ways to prove it. In his CT scans, which were performed at the hospital, it was determined that the man had ingested some sort of metallic object.
After search warrants were issued on Newell's cabin, van, boat, and office, several digital devices were recovered. According to an arrest warrant, Newell's residence had a vault with a hard drive that contained videos of boys showering. Some footage shows Newell installing the camera in the restroom, per an affidavit.
'Multiple agencies were involved in the investigation'
Newell wasn't charged at the time with anything. Mr. Jones' office was one of many agencies involved in the case, and he told a newspaper that the investigation proceeded "as quickly as possible." There was a lot of time and effort put into the investigation, Jones said, in an attempt to resolve the issue. 'There was a great deal of evidence, and analyzing it takes time.'
Must Check
The World Is Mourning The Untimely Demises Of Michael K. Williams, 'the Wire' Actor, At 54