Ford Motor Group is spending $50 million in a start-up electric car battery recycling company as part of its efforts to strengthen its battery supply chain in the United States.
Redwood Materials, a Nevada-based firm created by former Tesla CEO JB Straubel, will get funding from the Dearborn, Michigan-based carmaker. Ford claims that its $50 million investment would help to make electric vehicles more efficient, lower battery costs, and make electric vehicles more approachable and reasonable to Americans.
Last week, JB Straubel's company, Redwood Materials, said that it would manufacture critical battery materials and offer anode copper foil and active cathode materials to its American partners.
The Platinum Card ® From American Express: Is The $695 Annual Fee Worth It? 
In a statement, Drake of Ford said, "Our partnership with Redwood will, by design, assist guarantee the infrastructure is in place to cost-effectively recycle end-of-life Ford batteries in order to establish a stable domestic materials stream and bring down the cost of electric vehicles." "By taking this strategy, we can ensure that valuable materials in end-of-life goods re-enter the supply chain and do not end up in landfills, decreasing our reliance on the existing commodities supply chain, which will soon be swamped by industry demand."
Ford's Growth Plans for Future
Ford has previously announced plans to establish two battery plants in North America with Korean partner SK Innovation beginning in 2025. By 2030, Ford anticipates 40% of its global sales to be entirely electrified. Ford estimates that yearly battery consumption for its electric vehicles would be up to 140 GWh in North America and up to 240 GWh globally by 2030.
Battery costs are expected to drop by 40% to $100/kWh by the middle of the decade, and even lower to $80/kWh by 2030, according to the firm. It is where Redwood's collaboration is likely to pay dividends. Both businesses want to work together on methods for collecting and disassembling spent batteries from Ford electric vehicles and recycling and remanufacturing them. 
The Deal Is a 'strategic Relationship
Ford would contribute $50 million as part of the transaction to help Redwood expand its manufacturing base. Redwood CEO JB Straubel hailed the partnership with Ford as a "strategic relationship" that will gather and captivate more customers to embrace electric vehicles. Before launching Redwood, Straubel co-founded Tesla and served as its chief technology officer. In light of this, Ford President and CEO Jim Farley described the new cooperation as "essential to our strategy to produce electric vehicles on a big scale in America at the lowest possible cost and with a zero-waste approach." The partnership will help build an infrastructure for the efficient recycling of Ford's end-of-life batteries, resulting in a stronger domestic material stream and cheaper electric car costs.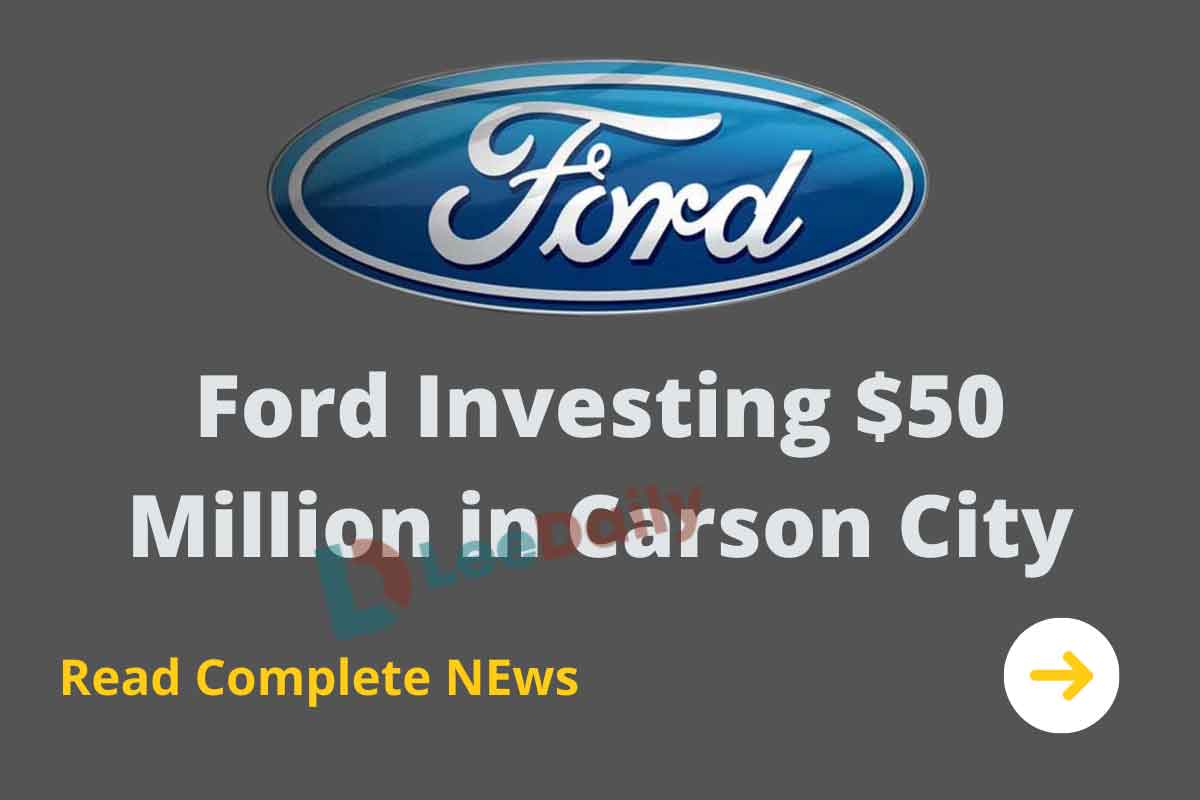 Manufacturing of Closed-loop Systems
Redwood, situated in Carson City, Nevada, specializes in recycling and remanufacturing batteries in a "closed-loop" technology. Most components from older batteries may be recycled in a closed-loop, reducing its environmental impact on battery manufacture while simultaneously cutting prices.
As part of its attempts to strengthen the U.S. supply chain, the firm aims to offer components such as anode copper foil and active cathode materials to manufacturing partners in addition to recovering battery trash. According to the majority of components from older batteries may be recycled in a closed-loop, reducing its environmental impact on battery manufacture while simultaneously cutting prices. o Straubel, Redwood intends to manufacture 100-gigawatt hours of cathode material by 2025, enough to power one million electric vehicles. 
29% To $864 Million Revenue Up In Q3 Adobe's Digital Subscription: Adobe's Quarter 3 Fiscal Reports 
Handling outdated batteries is just as essential as delivering batteries for future automobiles, according to Straubel. Redwood is already repurposing batteries from the initial phase of electric vehicles, and it anticipates a torrent of older batteries from California to enter the demand over the forecast period. According to Lisa Drake, Ford's EV plan would prioritize recycling, Ford's North American chief operations officer.
Tesla Co-founder's Battery Recycling Firm Redwood Aims to Expand Its Operations
If Straubel's name seems recognizable, it's just because he was instrumental in founding Tesla, which is perhaps the most well-known occupant at Tahoe-Reno Industrial Center to date. Nearly seven years ago, the electric car maker chose the Northern Nevada industrial park as its first Gigafactory, which it appears to conduct business with Panasonic. Straubel is conversant with Tesla's big battery facility as the company's previous chief technical officer. Tesla's ex has now established his manufacturing facility.
The purchase of a large tract of land in the Tahoe-Reno Industrial Center marks a watershed moment for Redwood Materials, which is simultaneously expanding its operations in Carson City, some 20 miles south of its new site. Before its latest movements, the firm has been quietly developing in Northern Nevada since its inception in 2017.
However, the continuous influx of discarded battery packs from earlier electric vehicles is projected to develop into a tsunami in the coming years. There's a stronger feeling of urgency inside the firm to take bigger and bolder action, especially given the ongoing significance of batteries in widely used consumer goods.