Johnny Depp is unwillingly reminiscing on the "surreal five years" he's spent in the wake of his public separation from Amber Heard and the high-profile libel battle that ensued amid the fire. Depp addressed his apparent painful exile after losing the case.
In the actor's libel action against British tabloid The Sun, a court ruled out that in the year 2020, the media's pointing at  Depp as a "wife-beater" in a 2018 report was determined as "basically a factual thing." While waiting for his whopping $50 million defamation action against  Amber Heard, who blamed her ex-husband of domestic violence in 2018 to go to trial next April, the Mortdecai actor is seeking to overturn the ruling. 
Depp Talked About a 'hollywood Boycott' Against Him
Meanwhile, in his first interview, he laments his dwindling possibilities in Hollywood circles since losing his libel action. Depp talked about what he calls "Hollywood's boycott of me" in an interview with The Sunday Times, dancing around his case and his connection with Heard, which he isn't legally allowed to discuss publicly.
Nintendo Announced That Chris Pratt Would Play Mario on the Big Screen  
The Actor Has Been Moving Ahead With a New Project
The actor has been endorsing his new movie called Minamata, in which he portrays a real-life photographer. However, he believes the picture is not receiving the interest or promotional backing it deserves due to his recent public personal life or his Hollywood boycott. Heard testified in court about Depp's abuse allegations over the years, asserting that he "explicitly threatened to kill me many times, especially later in our relationship." She also claimed that he had struck her and her sister, Whitney, and threatened to throw Whitney down the steps, among other things. Heard reported a total of 14 alleged assaults by Depp, as per the hearing. 
This Week, Johnny Has a New Film Due
Johnny Depp's reputation may be in such a downward spiral that he believes Hollywood is boycotting him, but his $50 million defamation claim against his ex-wife has finally been approved. He stated that "Whatever he has gone through, he has gone through." "However, in the end, this specific sphere of his life has been so absurd…"This week, Johnny Depp has a new film out. "I'm done," his character, real-life photographer W Eugene Smith, says in the first scene. I'm exhausted. My body appears to be older than I am.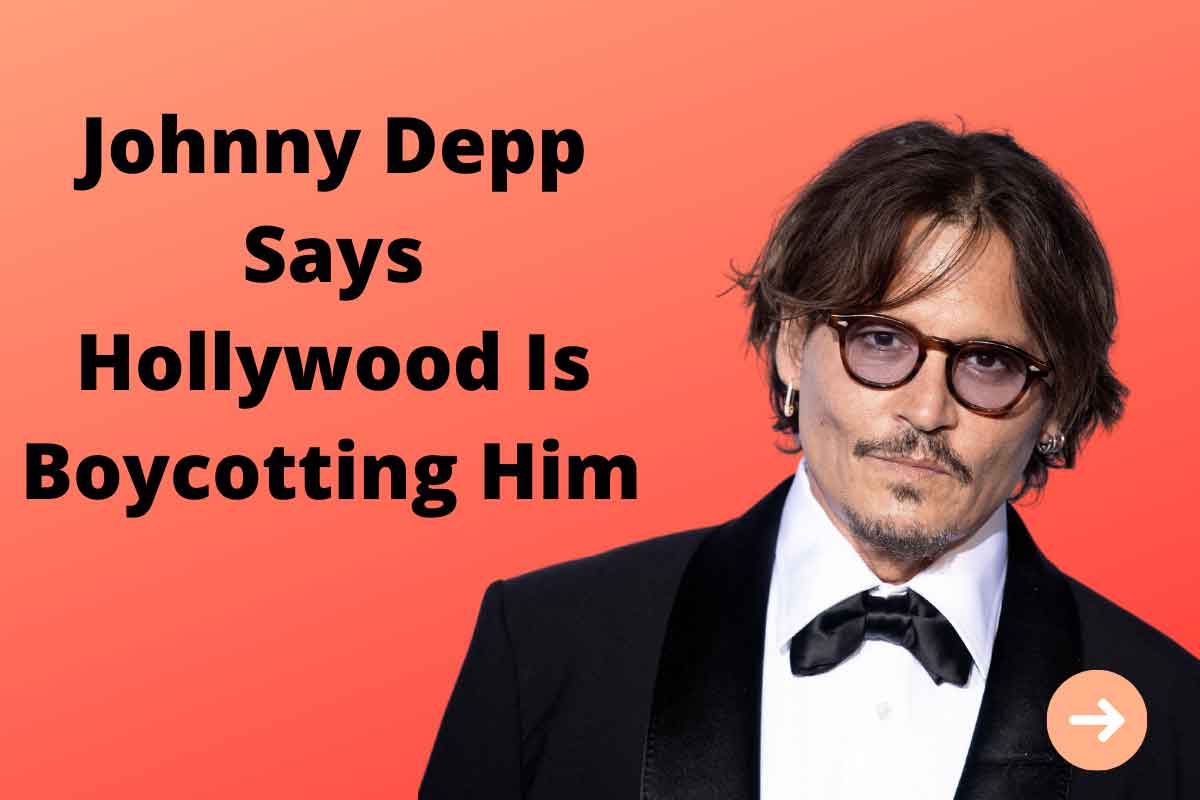 I'm always in excruciating pain. I'm not sure I can trust my f***ing dick anymore. I'm always in a bad mood. Even the medications are tedious to me." W. Eugene Smith, a real-life photographer whose work with Life magazine revealed the heavy metal poisoning of Japanese villages in the early 1970s, is played by Depp, who served as one of the film's producers.
Johnny said that Over the last few years, there has been one man (me), one good actor in an anxious and extremely chaotic situation?" "But, you know, I'm traveling in the direction that I need to go to create all of that…to bring things to light," he remarked.
Ford Investing $50 Million in Carson City Company for Recycling Electrical Batteries
He also discussed why the picture did not receive the same critical acclaim in the United States as it did in the United Kingdom, which he and director Andrew Levitas transpire to indict in part on Depp's personal life. "We looked these individuals in the eyeballs and vowed we wouldn't be exploitative," he stated of the villagers depicted in his film.
Depp stated that  the picture will be respectable and that he feels that he has upheld the end of the contract, but others who arrived later should do the same."
Amber heard VS Johnny Depp case Details
After dating for several years, Heard and Depp married in 2015. They divorced the following year after a months-long, tumultuous breakup that included charges of poor behavior on both sides before their divorce was eventually finalized. Depp has maintained his innocence and has filed a $50 million defamation action against Heard, which is now pending in the courts. In her bid to have Depp's claim dropped, Heard sought the UK case dismissed, stating that the defamation lawsuit against her should be considered in the US.
These Stocks Are the Most Valuable to Me for Steady Income -Bill Gates
According to the sources, Fairfax County Chief Judge Penney Azcarate disagreed, stating that the evidence in each case could be easily distinguished. Johnny Depp has now won two awards. He had already received a favorable verdict about the $7 million divorce settlement that Heard had agreed to donate to the American Civil Liberties Union. Depp had his legal team file documentation to ensure that the ACLU revealed that they had received the money, according to the Daily Mail, because the actor was dubious if Heard had made the payment at all. Only around $450,000 in donations could be verified by the lawyers.