Spanx founder, Sara Blake, has had a very difficult past fraught with struggles. She hustled a lot and faced dire adversities to reach this milestone. It has been reported that she used to sell Fax machines by approaching people door to door as she was in terrible need of money and health insurance.
But hard work and talent can surely change people's destiny and something similar happened to Sara Blake as well. She not only founded Spanx which is a popular shapewear brand but also became the world's youngest self-made female Billionaire.
Donald Trump Just savaged an(other) American Hero
What is Spanx?
It took Sara Blake around two decades to make her company flourish as the business tycoon named Spanx. Spanx is a company that is led by women to make women undergarments. The majority of the stakes of Spanx are bought by global investment firm Blackstone. The value estimated of these investments is around $1.2 billion in the deal.
What announcement did Spanx CEO; Sara Blake make for her Employees?
When a person has reached his dream place by pushing through obstacles, he can feel the conditions of other people who are struggling right now. But very few of the people think about doing something for the struggling group that may help them to forget about their hectic life even once in a blue moon. Well, Sara Blake, Spanx CEO, is not one to shy from lending a helping hand, and even though she has become a business tycoon she is incredibly humble.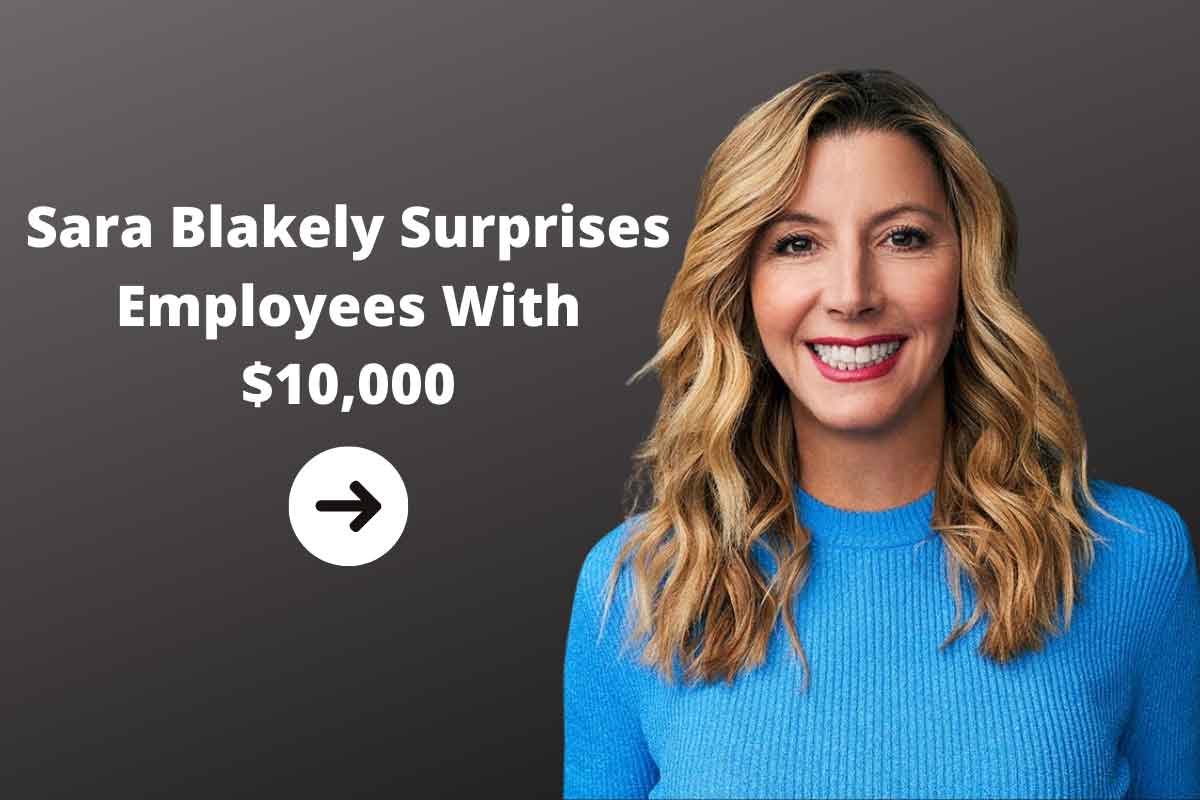 Last week a video posted on Instagram went viral. It can be seen in the video that the Spanx CEO is celebrating the brand's success. While all celebrations were going on Blake was spinning a globe that was present on the table. She asked her employees the reason behind her spinning the globe? This question made the crowd grow silent.
Soon after, she broke the big exciting news by revealing that she had bought two first-class tickets for each of the employees. Well, this is awesome. Isn't it!?
JP Morgan's Portfolio Manager is Bullish on Market; Adds S&P 500 Exposure
But the story does not end here as she further went on to explain that tickets don't cover holiday expenses, so what about dinner and hoteling, well if you're in Spanx then Sarah has you covered as she will also be giving away each employee $10000 along with the tickets 
What were the employee's reactions to the big announcement of the Spanx CEO?
Getting $10,000 and two first-class tickets to anywhere in the world is not a thing that you get every day. When Blake announced this all of the employees cheered up. Some of them had tears in their eyes. All of them started to dance out of happiness. It was truly a moment of happiness for all of them and Blake as well as she was so happy to be able to celebrate the success with her employees.
Employees were asked how they are going to use their gift and the answers were really interesting. Some wanted to go on Honeymoon to a heavenly place like Bora Bora. Some wanted to escape to Sweden. Many of them also showed interest to visit the South African Safari.
28% of Degree Programs Leave Students 'Financially Worse off' Than Before College: Report
After all these announcements She raised a toast to all the women entrepreneurs by acknowledging their efforts and the struggles they face and revealed how back then nobody believed her when she dreamed of the company to become worthy of $20 million. She also mentioned her mother and grandmother who had very limited resources, options, and chances. 
Sarah showed the world that women can stand for themselves and can run a business despite the struggles and hurdles that might come in their way. When women decide to achieve their goals there is nothing that can stop them!