Governor Gavin Newsom made his first public appearance on Tuesday at the 2021 California Economic Summit in Monterrey, after about two weeks of absence from the spotlight. He abruptly canceled his trip to Scotland and did not attend the United Nations climate Summit also known as COP26 in Glasgow.
During his interview at the Summit, Newsom addressed his rare hiatus from public view. He explained that he canceled his long due trip, one he had long been preparing for, only so he could take his kids trick or treat on the eve of Halloween.
He expressed his thoughts on social media as well; "I think we would all do well taking some time from social media, it's just a thought," Newsom said. He attributed his absence simply to the desire to spend time with his family.
The Criticism From Republicans and Media Coverage
The last public event of Newsom had been October 27; when he got his coronavirus booster shot. Shortly after that, his office issued a brief statement regarding the cancellation of Newsom's traveling plans for family obligations (unspecified). His staff was not answering any questions about his whereabouts.
His office said then that he would "instead be participating virtually, focusing on California's landmark climate change policies."
A spokesperson for the governor told Sacramento's KCRA in a statement that Newsom's public absence didn't mean he wasn't working behind the scenes.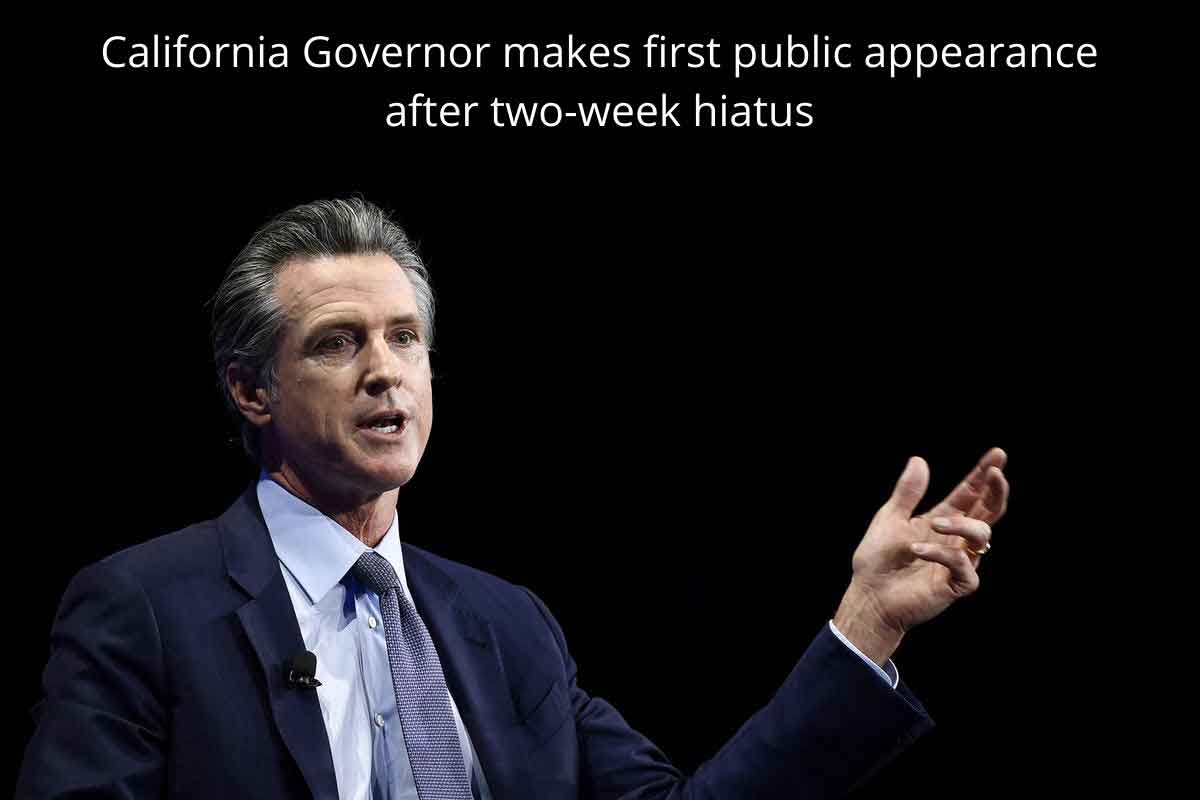 "Last week Governor Newsom worked in the Capitol with staff on urgent issues including COVID-19 vaccines for kids, boosters, ports, the forthcoming state budget, and California's continued economic recovery," the spokesperson said, adding: "He will have public events this week related to the economy and vaccines."
This hiatus received much criticism from the Republicans and extreme media coverage. His absence also raised concerns about his health.
Rivian Raises $12b in One of the Hottest Ipos of 2021
Newsom's wife who is a documentary filmmaker; Jennifer Siebel Newsom, on Sunday night said in a since-deleted tweet, "It's funny how certain folks can't handle the truth," she wrote that when someone cancels something, maybe they're just in the office working; maybe in their free time, they're at home with their family, at their kids' sports matches, or dining out with their wife.
She added that people should stop hating and live their own lives.
Newsom's Comments About His Absence
On Tuesday Newsom said he took this much-needed break to recharge himself after three crazy frantic years in the office. Climate change has always been a signature issue for Newsom.
He had aspiring plans and initiatives that he wanted to share in the Scotland climate conference, including banned sales of new gas-powered cars and trucks by 2035. But as the trip neared, his children intervened. He has four children of age ranging from 5 to 12.
"The kids kind of had an intervention," he said Tuesday. "They couldn't believe that I was going to miss Halloween … I'm defending myself. And my wife was going to go as well."
Trump Releases Statement Trashing Mcconnell for Not Passing Infrastructure While He Was President
He continued: "Mom and Dad missing Halloween was, for them, worse than Christmas."
Newsom said he woke up the next morning with "something that is probably familiar to a lot of parents: that knot in your stomach."
"I had no damn choice," he said. "I had to cancel that trip."
Instead, he said, he stayed in California, and for the first time participated in all the tourist traditions; taking his kids to the office and snapping selfies in front of the large bronze bear at the governor's office, attending soccer games and, of course, dressing up for Halloween (like pirates, though Newsom said "his costume was a little too small").
Though he made no public appearances, Newsom did attend the weekend wedding of Ivy Getty, the great-granddaughter of oil billionaire J. Paul Getty.
Reaction to Newsom's Comments
He was both applauded and criticized for disappearing from the spotlight on account of spending some quality family time. Many blamed the Governor's political opponents and the media for unnecessarily exaggerating the story.
Assemblyman Ash Kalra tweeted that "had Newsom attended the conference, he would have been criticized for traveling overseas instead of staying home attending to the state."
Teen Driver Who Plowed Into Bicyclists Faces Six Felony Charges 
"He just can't win," Kalra said. Wesley Hussey, a political science professor at Sacramento State University expressed his opinion that Newsom could have easily prevented the whole issue if he had simply explained his reasons beforehand, about taking a step back from the public appearance.
"I think this is an example of where the governor and his press operations need to be aware of social media and distortions and always being in front of the story," he said. "I think we should know what the governor is up to and give the governor space when he needs family time. And I think that those can go together."
Struggles of Newsom in the Past Three Years
Newsom has dealt with record-breaking destruction from wildfires, a drought, the Covid19 pandemic, and then faced the partisan recall elections. Newsom beat back the recall in September, then spent several weeks considering and signing hundreds of bills passed by the legislature.
The past two weeks, Newsom said, have largely been spent "catching up after a pretty an intense time with the family, myself, my team — and it's been probably the most productive week I've had since I've been governor."