Elon Musk, the CEO of Tesla, sold approximately $5 billion worth of Tesla stock this week, citing taxes in a Twitter poll he held over the weekend.
After that, according to a report with the US Securities and Exchange Commission financial regulator, the world's richest man sold around 930,000 shares earlier this week that making up to $1.1 billion in cash. 
Elon Musk and Tesla
Elon Reeve Musk FRS is a business tycoon and entrepreneur. He is the co-founder of Neuralink and OpenAI, as well as the founder, CEO, and Chief Engineer of SpaceX. He is also an early-stage investor, CEO, and Product Architect of Tesla, Inc., and the founder of The Boring Company.
After Weeks of Declines, US Covid Cases Have Stalled at a High Level: "The Ers Are Packed"
Musk, a billionaire, with a net worth of roughly US$280 billion as of November 2021, makes him the richest person on the planet. In the past two days, Musk's net worth has fallen around $50 billion, but he's still the world's richest individual.
Tesla, Inc., formerly known as Tesla Motors, is an American electric vehicle, solar panel, and battery manufacturer for cars and home power storage.
It was named after Serbian American inventor Nikola Tesla and was launched in 2003 by American entrepreneurs Martin Eberhard and Marc Tarpenning. Musk joined Tesla as an early investor and later became the CEO in 2008.
Musk is known for his charismatic leadership style, which is occasionally marred by unpredictable conduct and Twitter antics that find him in hot water. After he tweeted in 2018 that he had obtained money to take Tesla, private, at $420 a share, the Securities and Exchange Commission fined him and Tesla $20 million each.
Musk was also forced to resign as chairman of the Tesla board of directors. Last year, Musk knocked the stock down when he tweeted that the Tesla stock price was too high in his perspective.
Trump Releases Statement Trashing Mcconnell for Not Passing Infrastructure While He Was President
Musk is also infamous for overpromising, placing technology in the hands of consumers before some safety experts believe it is ready. Tesla's boasts of "Full Self-Driving" driver-assistance technology have caught the attention of regulators.
Musk is also infamous for overpromising, placing technology in the hands of consumers before some safety experts believe it is ready. Tesla's boasts of "Full Self-Driving" driver-assistance technology, which can aid negotiate city streets but is not considered autonomous by industry and regulatory standards, has caught the attention of regulators.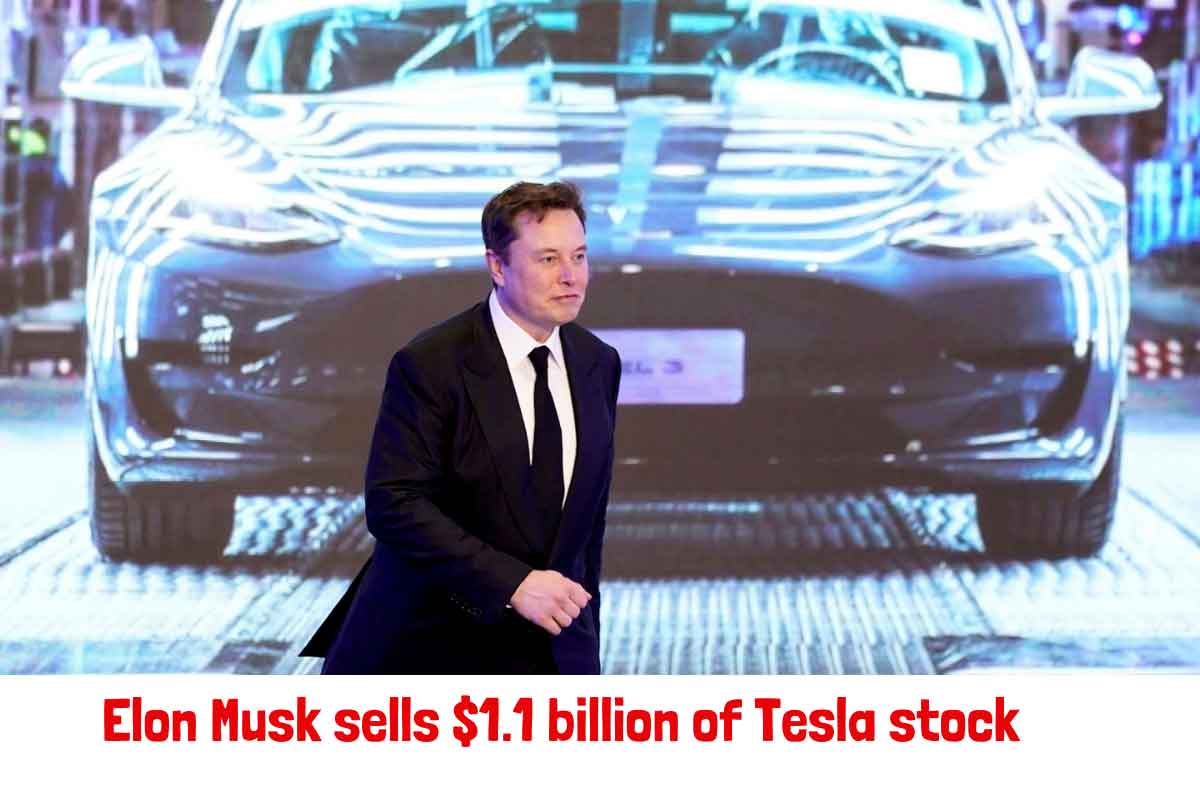 Musk Sells $1.1 Billion Tesla Stocks But Why?
Musk surveyed his 62 million Twitter followers on Saturday on whether he should sell 10% of his Tesla stock, saying that he would follow the votes.
"Yes" was the popular vote. The EV maker's question came in response to a proposal by US Congressional Democrats to raise taxes on the ultra-rich by targeting stocks, which are generally only taxed when sold. According to paperwork filed Wednesday, the sale was started on September 14, therefore it was not prompted by the survey's results.
According to SEC data, Musk still owns more than 170 million Tesla shares, valued at $183 billion at Wednesday's closing price. Tesla's founder, on the other hand, exercised 2.15 million stock options on Monday, purchasing the assets for $6.24 each, less than 1% of their current worth.
Teen Driver Who Plowed Into Bicyclists Faces Six Felony Charges 
Tesla's stock price plummeted after the poll, resulting in the entrepreneur selling his stock at a substantially lower price than if he had sold it before to his tweet, resulting in a loss of tens of millions of dollars in unrealized profit. 
Does Wealth Tax Have to Do Something?
The real reason for selling these stocks was the proposal by some US Democrats pushing billionaires to pay taxes when the price of the stocks goes up, even if they don't sell their shares.
The taxes called "wealth taxes" are mainly being pointed towards the multi-millionaires to fund an upcoming project for climate change, as proposed by Joe Biden. According to a filing, the stock was sold solely to fulfill the reporting person's tax withholding obligations connected to the exercise of stock options.
It also revealed that the trades were carried out by a pre-determined trading strategy implemented in mid-September. To avoid charges of insider trading, many executives set up pre-arranged trading strategies to sell shares.
These plans can have a variety of terms and conditions that aren't required to be disclosed to investors. So, regardless of the poll's conclusion, it's impossible to say if Musk had arranged for these transactions to take place. Musk even said that he doesn't receive a salary and the only way for him to pay taxes is to sell his stocks. 
Musk is a man with plans, and nobody can realize his true intentions until later.