On Monday, Steve Bannon speaks to reporters outside the federal district courthouse in Washington, D.C. Bannon was charged with two counts of contempt of Congress last week.
Former President Donald Trump's senior political strategist, Steve Bannon, has pleaded not guilty to federal charges of ignoring a subpoena from the House committee investigating the Jan. 6 attack on the United States Capitol.
Bannon was charged with two counts of contempt of Congress last week and made his first appearance in federal court in Washington, D.C. on Monday.
Bannon waived his right to an arraignment and entered a not guilty plea in a document submitted with the court on Wednesday. Bannon and one of his attorneys, M. Evan Corcoran, both signed the paper.
Bannon is expected to appear remotely in the case on Thursday for a status conference.
The charges against Bannon arise from his failure to attend for a deposition before a Democratic-led House committee on January 6, as well as his failure to deliver documents in answer to the panel's subpoena.
Protesters Together Clash Outside the Courthouse During Kyle Rittenhouse Jury Deliberations
Speaker Nancy Pelosi established the House January 6 select committee earlier this year to investigate the attack, after thousands of Trump supporters came on the Capitol as Congress counted the electoral votes, a mostly ceremonial last step cementing Mr. Biden's triumph.
Lawmakers were forced to evacuate amid the riot, which resulted in five deaths and hundreds of more arrests. Mr. Trump, who encouraged his supporters to "walk over" to the Capitol during the Stop the Steal event, was impeached one week later by the House for inciting the disturbance but was later acquitted by the Senate.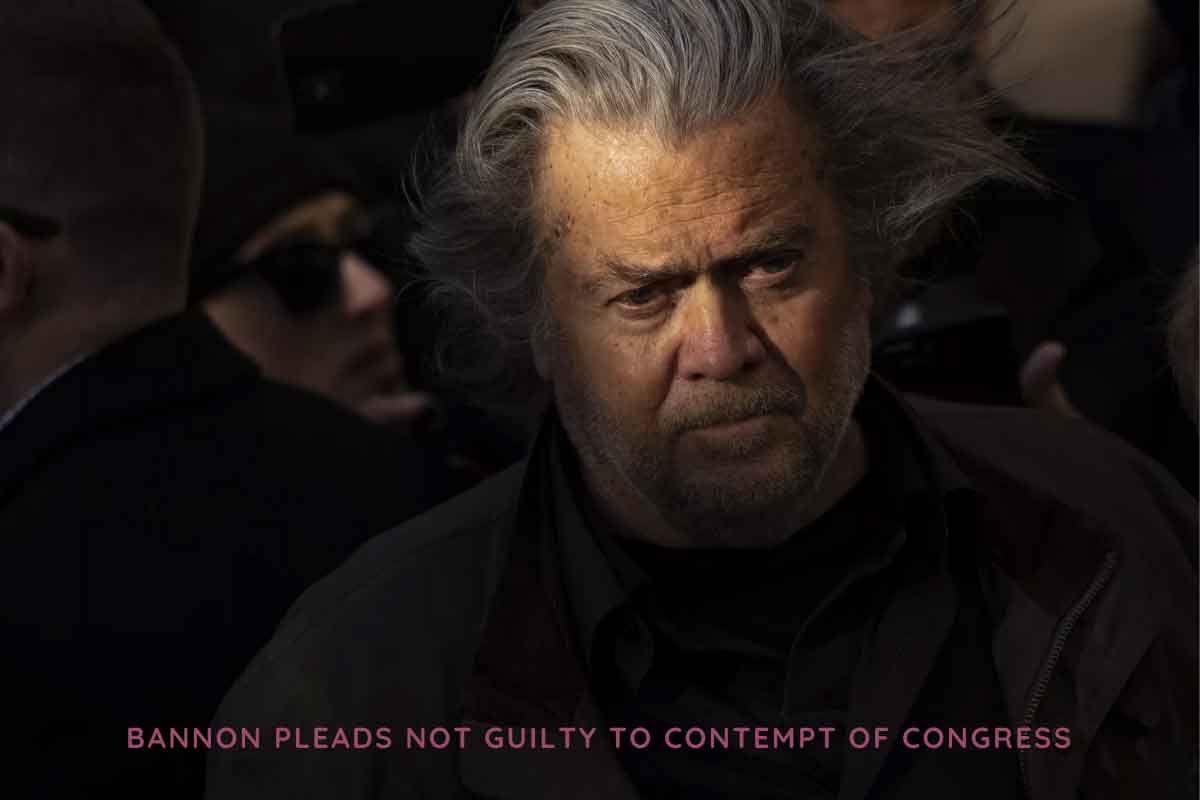 Bannon has claimed that Trump's assertion of executive privilege shields him from testifying, even though Bannon had not served in the Trump administration for years at the time of the Capitol attack.
Bannon pledged to fight the charges against him after his first court appearance on Monday. He also targeted the Biden administration.
Legislators investigating the January 6th attack have summoned him to testify about what he knew about unrest plans.
If convicted, he faces up to a year in prison and a $100,000 (£74,100) fine.
Britney Speaks at Oprah Interview Called Her Parents to Be Jailed
His indictment is the first to result from the House Select Committee's investigation into the Capitol disturbance.
During the 6 January violence, supporters of former President Donald Trump stormed Congress as the 2020 election results were being verified inside.
"I'm telling you right now, for Merrick Garland, Nancy Pelosi, and Joe Biden, this is going to be the misdemeanor from hell," Bannon told reporters outside the courthouse. "We're sick of playing defense, so we're going to go offensive on this."
In October, the full House of Representatives decided to hold Bannon in contempt when he refused to attend for a deposition, and the subject was referred to the Justice Department.