On Tuesday, Amazon's cloud services were affected by a significant outage, which knocked off streaming platforms, a wide range of apps, and Amazon.com Inc.'s e-commerce website.
The outage happened while there was large traffic of customers shopping for holidays. Users faced outage issues on Amazon products like Amazon Alexa and Prime Music as well as on host apps like tinder. 
The Outage
According to Downdetector.com, over 24,000 users have reported issues with Amazon. The list covers the company's name-brand e-commerce website, Prime Video, and a few other services.
The outage tracking website received complaints from a variety of sources, the most common of which were issues on user-submitted platforms. Users began reporting issues around 10:40 a.m.
Update 2-omarova Withdraws Nomination to Lead US Office of the Comptroller of the Currency
ET on Tuesday, and the outage affected a very large number of people as well as a long list of companies. A web tool review website named ToolTestter told that Amazon has had 27 similar outages in the last year only which were related to its services.
A broad hour-long outage in June was blamed on Fastly Inc., a smaller rival of AWS, and affected Reddit, Amazon, CNN, PayPal, Spotify, Al Jazeera Media Network, and the New York Times.
However, trading apps like Robinhood, Netflix, and Disney+ were also inaccessible when the Amazon Web services went down, according to Downdetector.com.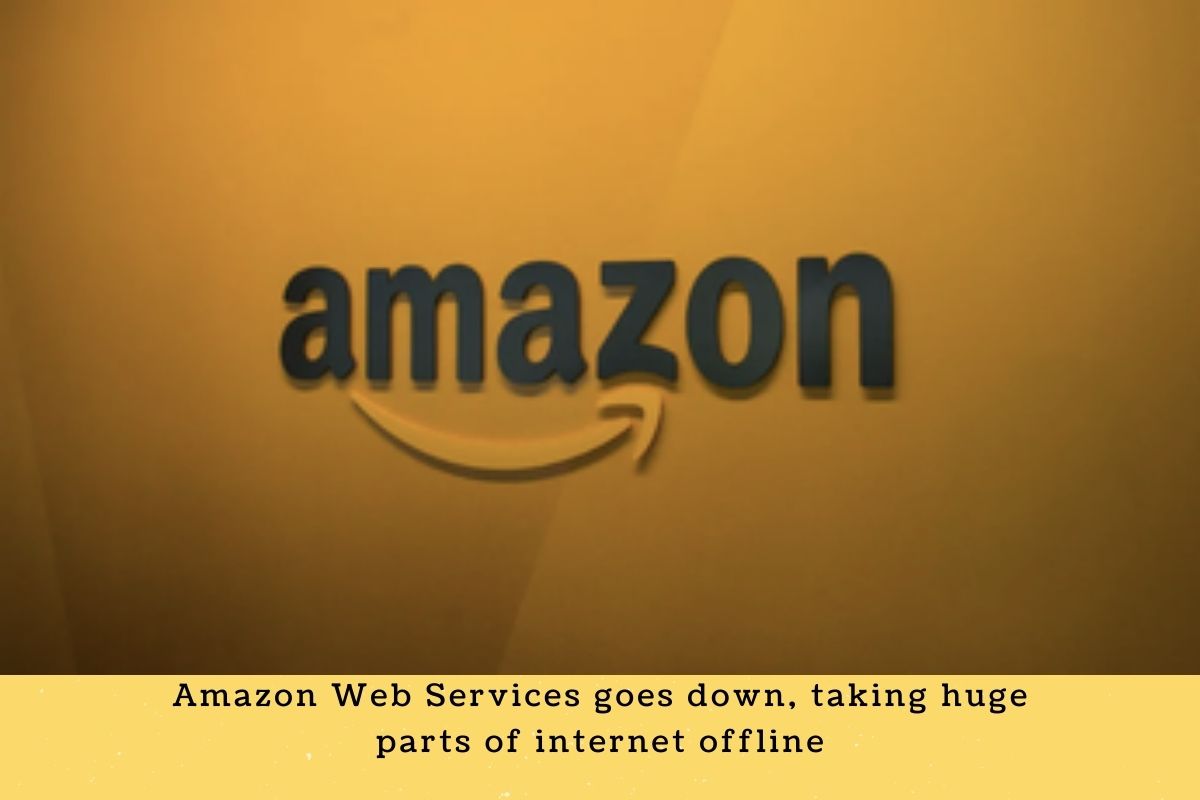 According to Doug Madory, the head of internet monitoring at analytics firm Kentik, Netflix, which operates nearly all of its infrastructure on Amazon Web Services, appears to have lost 26% of its traffic mainly due to the outages caused by the AWS.
Ring security cameras powered by Amazon web services, Chime, the mobile banking app, and iRobot, the vacuum cleaner manufacturers, all received outage complaints on their social media pages.
House Passes Agreement on a Deal to Allow Democrats to Address the Debt Ceiling
The Reason for the Outage
According to Amazon, the main reason for the outage was the network devices that were linked to an API. An API or Application Program Interference is a tie or a connection between more than one computer or computer program.
It is a software interface that provides services to other programs. The issue has also been hurting parts of Amazon's monitoring and incident response tooling, which is slowing its capacity to deliver updates, according to the company's status dashboard. 
At 7:35 p.m. ET, Amazon Web Services posted a message on its health service dashboard claiming that the network-related issues had all been resolved, and the company was now working to restore any services that might have been impacted. It also promised to provide extra updates for impaired services in the Service Health Dashboard's appropriate entry.
Amazon is one of the leading companies in the world with a wide range of subsidiaries and host apps. The going down of its web service is a major outage. The company is trying its best to avoid any other outages in the upcoming times. 
Prince William Reveals the Taylor Swift Moment That Still Leaves Him 'Cringing'