After stepping into the spotlight at 16, it has been nearly two decades since the audiences were blessed to hear her music. Her love, break-up, and revenge songs have always given us chills. She is one of the biggest stars in the modern American music industry.
Now having a hugely successful career and stable personal life with lover Joe Alwyn, Taylor confidently embraces her body and personality. But much before this, Taylor had struggled with body image issues, making her think twice before wearing anything. As per the latest updates, Taylor Swift has put on weight, and the fans quickly noticed it. So, did Taylor Swift gain weight?
Did Taylor Swift Gain Weight?
Though a living legend, she sometimes regrets choosing the limelight as her career. Since she is always under public scrutiny, fans have often commented about her appearance. During a Netflix documentary, "Miss America," Swift talks about how the remarks like "She's too skinny. It bothers me" affected her mental health. She has been constantly attacked for not having the ideal weight.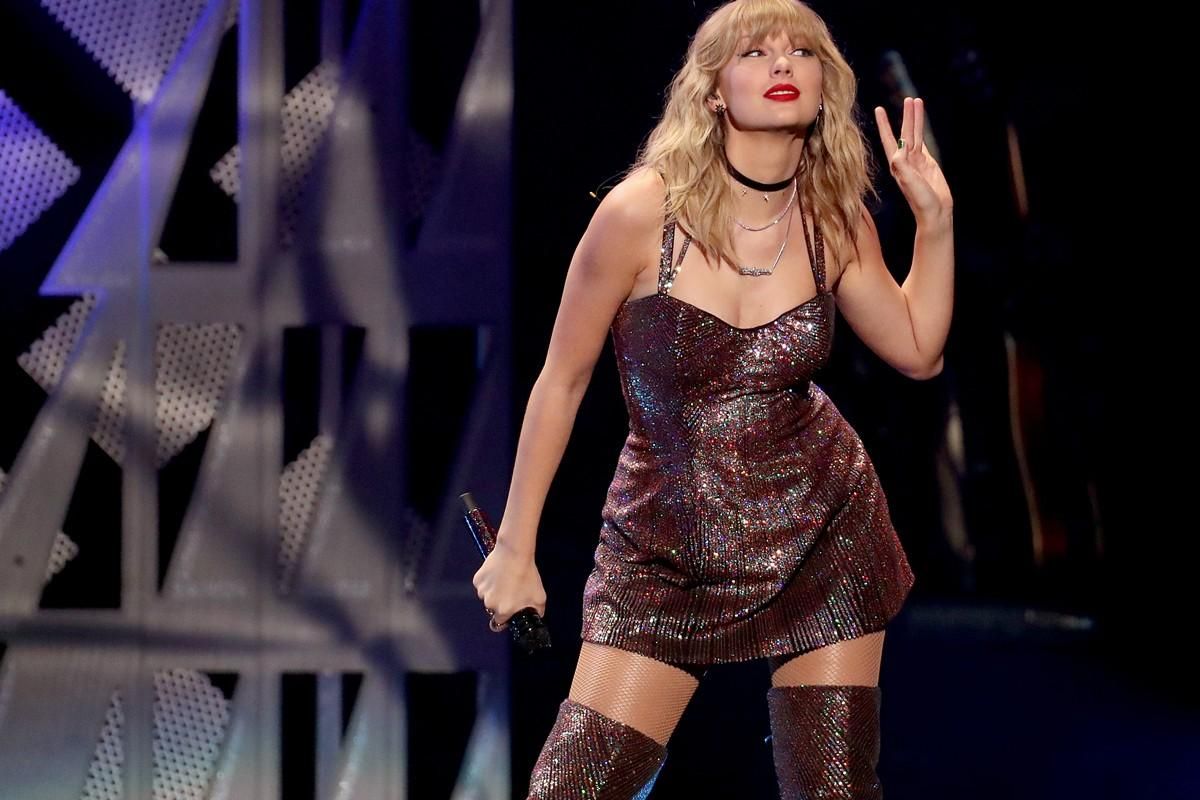 But as she turned 30, she slowly started accepting her boy. Fans were happy to see Taylor Swift growing thick and gaining weight. Primarily. Swift used to hate body weight. She wanted to maintain her slim figure, just like any other girl. But that did end up creating a negative impact on her health.
When asked to write a "30 Things I Learned Before Turning 30" for Elle, she became candid with her weight gain apart from all other ongoing feuds.
Swift revealed that she has now changed her feelings about weight gain. She said, "I learned to stop hating every ounce of fat on my body," "I worked hard to retrain my brain that a little extra weight means curves, shinier hair, and more energy."
Moreover, instead of procrastinating, she focuses on gaining confidence and acceptance of body image. She stated, "I think a lot of us push the boundaries of dieting, but taking it too far can be really dangerous. There is no quick fix," "I work on accepting my body every day."
View this post on Instagram
Simultaneously, she is also keeping her mental health at her best by staying away from social media. She admitted to gaining weight. And also, vitamins make her feel good about herself. Furthermore, she mentioned how "The Good Place" actress Jamila Jamil helped her to deal with aging.
Read More:
Taylor Swift Suffered From Eating Disorder
Swift once mentioned how she never felt good seeing pictures of herself. While discussing overcoming an eating disorder, she said she would spot a bit of belly in her vision and thought it was too big.
It would always linger back in her mind if someone said she looked pregnant. So, she used to starve herself or stop eating until she felt she had attained the perfect shape. There was a time when Taylor used to fit into sample sizes smoothly, which felt like an achievement.
View this post on Instagram
As Taylor was always in the public eye, the critics would immediately judge her if her stomach didn't look flat or the lower portion looked heavy. This has always made her feel that she should control her eating habits. However, this ended up being an eating disorder that Taylor regrets. It is a sensitive topic for her since that stemmed from mental health issues, starvation, and severe physical health issues.
"I didn't know if I was going to feel comfortable with talking about body image and talking about the stuff I've gone through in terms of how unhealthy that's been for me — my relationship with food and all that over the years." 
After multiple years of struggle and finally reaching the stage where she considers herself healthy, Taylor doesn't want to walk through that door again. She has put on some weight, and Taylor is glowing with her natural beauty. The star deserves to be happy on her terms!
Stay tuned for more updates, Lee Daily.