The song "Him & I" made Halsey and G-Eazy's relationship look like a dream. The couple were so in love and gushed over each other. However, there are things that you don't know which happen behind the scenes. The "It Couple" may have looked perfect on screen and on stage but there was more to it than just a happy relationship.
In 2018, they chose to separate ways after a very toxic fallout. Halsey has become a baby mama now but her toxic relationship with G-Eazy is still trending since fans really wanted to see them together and were moved to post their break-up. But the real shock came when Halsey's break-up note was transformed into a song and it soon went viral. So, what was Halsey's break-up note that went all viral?
Halsey's Break-up Note
Halsey shocked the fans when she dropped her break-up that instantly topped the charts. If you are wondering what Halsey has penned about her and G-Eazy's break-up, then you do not have to wait any longer. Can you guess it? Well, if you have guessed it right then kudos to you. So, coming to the point, the song is none other than "Without Me". Now can you find the connection?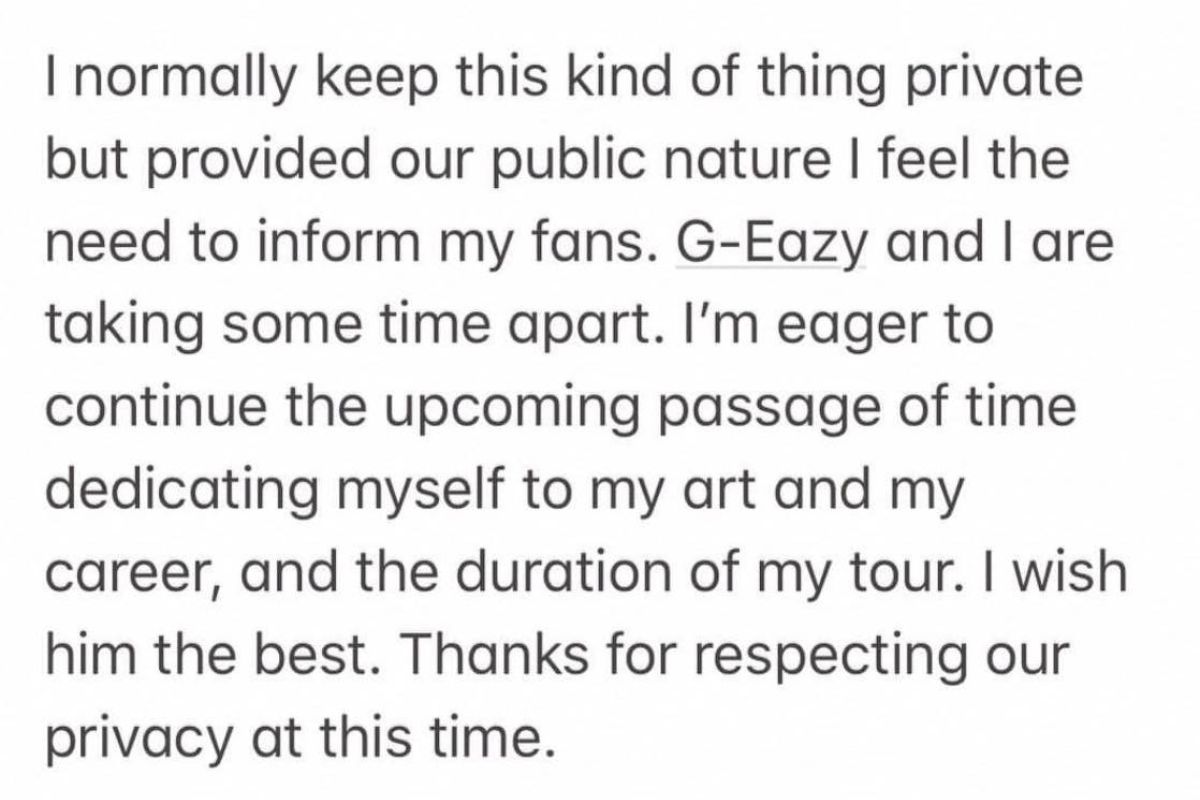 Well, even the guy she booked for in the music video also looks like G-Eazy, tall, lean, unique haircut, and many other characteristics matched to that of her ex. She detailed the entire relationship in one single song that topped the prestigious charts of Billboard Hot 100 for two weeks and also got six-time platinum certification.
She detailed that while writing the song, she wrote it from the perspective of Hasley, which is the singer's real name, and how Hasley dealt with that situation at that moment.
During her performances on Saturday Night Live, she performed the song while phrases that "plastered her backdrop" displayed lines like "I'm so sorry Hasley, I cheated,"
"at home in Los Angeles," "in Austin," "in New Orleans," and "more places I can't even remember."
As a matter of fact, Halsey admitted that the track that has been sitting at number 1 is about her on-and-off relationship with ex-G-Eazy.  She said, "Here I have this record where it's just me," "No wig, no colorful hair, no character, and it's about my life and about my relationship that the world has watched so closely and so vehemently like in the past year and a half. My fans are really going to be like whoa [at] all the video content."
Yes, the video was quite graphic, dropping all the details that went on in the relationship. And this brutal break-up note was totally a befitting reply to all that she had to suffer.
When Were Halsey And G-Eazy In A Relationship?
The ex-lovers were first seen making their love official at G-Eazy's concert in New Orleans. They revealed their love for each other to the public in August 2017 and it was just the beginning of showing PDAs and unconditional love. Fans considered them to be the cutest and one of the most talented couples in Hollywood. Of course, everyone was gushing over them. Not to forget, the couple were seen to match their partners' style seamlessly. PDA was everywhere and in December 2017, they dropped their first and also, last track ever made together, "Him & I". It documented their cute, sweet love and fans went "aww". Also, their on-stage chemistry was also beyond praise.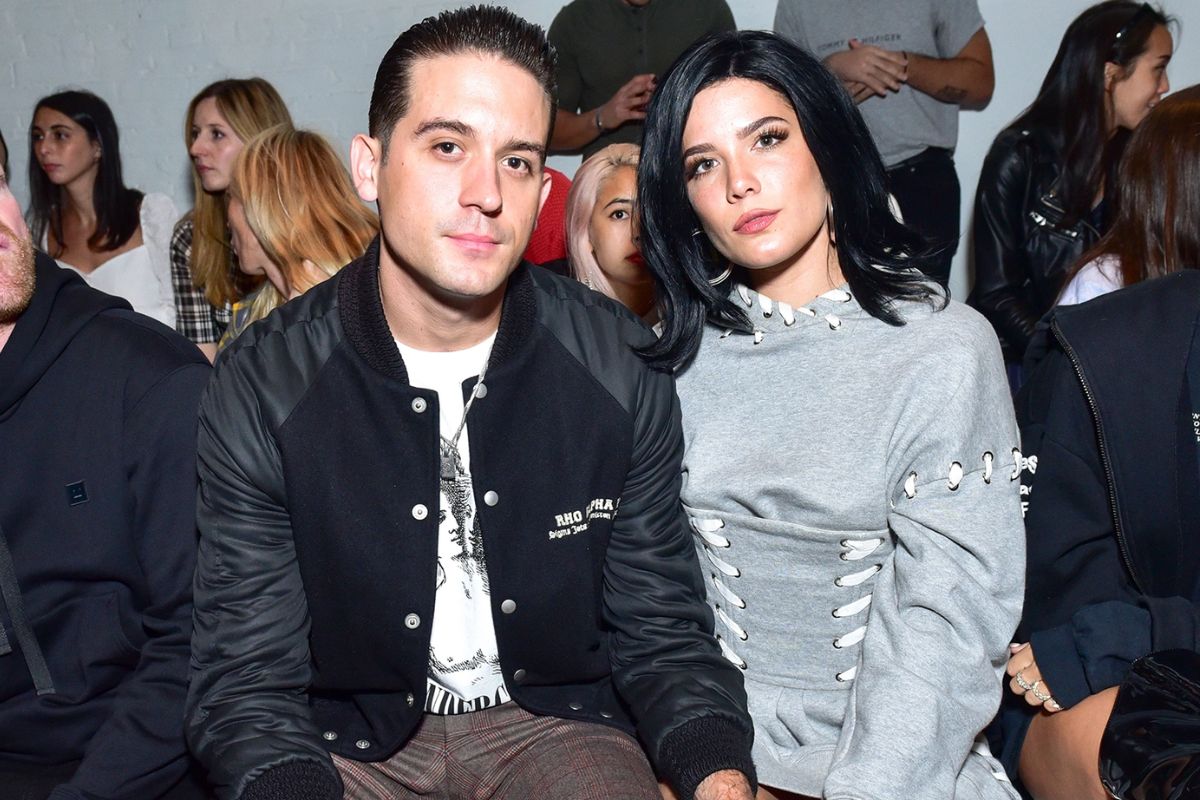 Even during Valentine's day, they didn't forget to spend time with each other and share compliments.  During the Vanity Fair Oscar party, we definitely couldn't take our eyes off them.
But things turned sour in July 2018 and in a now-deleted Instagram post, she announced to the world about separating from his lover. The post read, "I normally keep this kind of thing private but provided our public nature I feel I need to inform my fans. G-Eazy and I are taking some apart. I'm eager to continue the upcoming passage of time by dedicating myself to my art and career and the duration of my tour. I wish him the best."
So, the relationship was over but Halsey had a lot to express and she did it through "Without Me". Now, Halsey is in a stable relationship, has a child, and is truly happy. We wish her all the best!
Stay tuned for more updates, Lee Daily.