Who Is Jon Bon Jovi? Age, Family Members, and Wealth: Singer, songwriter, guitarist, and actor Jon Bon Jovi was born John Francis Bongiovi Jr. in the United States. A lifelong music fan, he steadily advanced in his profession until he was among the most in-demand performers.
Bon Jovi got his musical start in Raze when he was just 13 years old in 1975. Two years later, at 16, he met David Bryan and founded Atlantic City Expressway with Bryan.
As a teenager, he joined the band John Bongiovi and the Wild Ones and played at venues like the Fast Lane, supporting regional headliners.
In 1980, he had already created a new group called the Rest, who served as opening acts for New Jersey bands, including Southside Johnny and the Asbury Jukes.
The rock band Bon Jovi, which Jon Bon Jovi co-founded and fronts, has been around since 1983. He began his acting career in the 1990s and has since starred in the films Moonlight, Valentino, and U-571 and made guest appearances on S*x and the City, Ally McBeal, and The West Wing.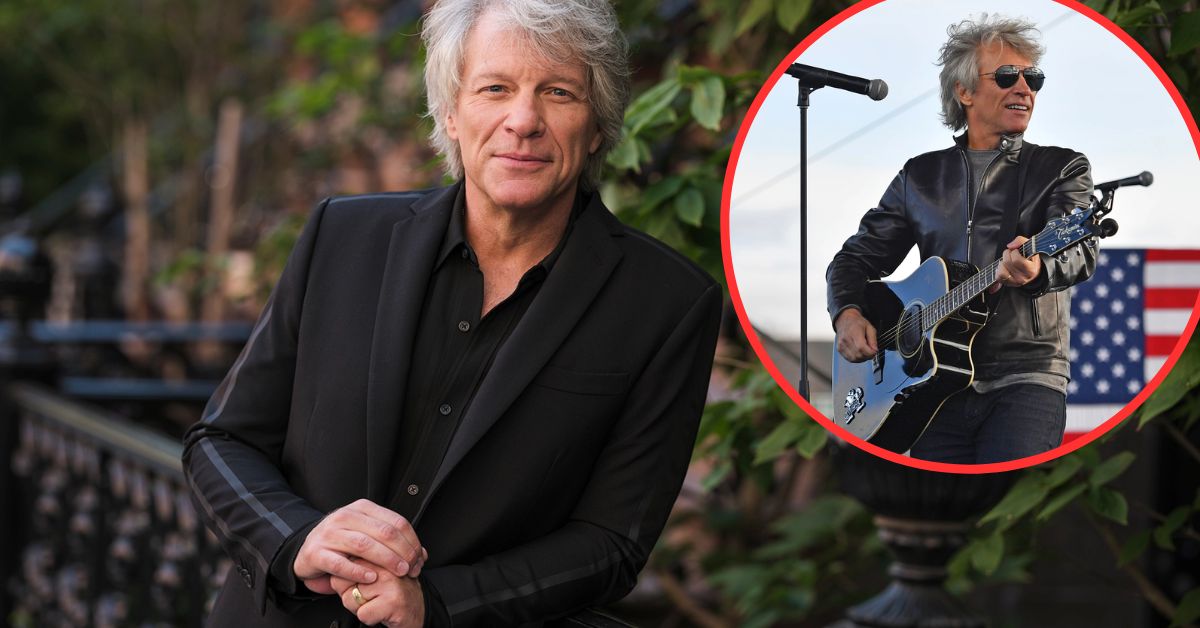 People magazine first recognized him as one of the "50 Most Beautiful People in the World" in 1996 and then named him "S*xiest Rock Star" in 2000.
Bon Jovi is a musician and composer who, in 2009, was elected into the Songwriters Hall of Fame. He has released fifteen studio albums with his band and two solo albums. On Billboard's 2012 "Power 100" list of "The Most Powerful and Influential People in the Music Business," he came in at number 50.
Former majority owner and founding member of the Arena Football League's Philadelphia Soul, which features Bon Jovi. The Jon Bon Jovi Soul Foundation was established in 2006 by the Grammy-winning musician and songwriter.
If you want to learn more about how much Jon Bon Jovi's worth is  and who his kids are, read the articles below:
The news that his son, Jake Bongiovi, had proposed to his girlfriend of 2.5 years, British actress and producer Millie Bobby Brown, made headlines in April 2023.
Early on Tuesday, April 11, it appeared that Millie Bobby Brown had announced her engagement to Jake Bongiovi (Jacob Hurley Bongiovi).
Jon Bon Jovi's Parents
This March (2023) was Jon Bon Jovi's 61st birthday. On March 2, 1962, he entered this world in Perth Amboy, New Jersey. Jon Bon Jovi was born to Carol Sharkey and John Francis Bongiovi Sr. in Perth Amboy, New Jersey, United States. His mom was a model, the original Playboy Bunny, and his dad was a Marine.
Jon Bon Jovi's mother, Carol Sharkey, and father, John Francis Bongiovi, Sr., are the proud parents of two other children. Anthony and Matthew are his brothers.
Jon Bon Jovi's Wife
Rock star Jon Bon Jovi has found marital bliss. He wed his childhood girlfriend, Dorothea Hurley, after they both from high school. The couple married at the Graceland Wedding Chapel on April 29, 1989.
Bon Jovi and his wife Dorothea celebrated 32 years of marriage on April 29, 2021. Bon Jovi wrote a heartfelt letter to his wife Dorothea on their 32nd wedding anniversary.
Jon Bon Jovi's Children
The acclaimed musician is a father to four young people: daughter Stephanie Rose Bongiovi (born 1993) and sons Jesse Bongiovi (1995), Jacob Hurley Bongiovi (Jake) (born 2002), and Romeo Jon Bongiovi (born 2004). Jon Bon Jovi's wife, Dorothea Hurley, is the mother of all four of the musician's children.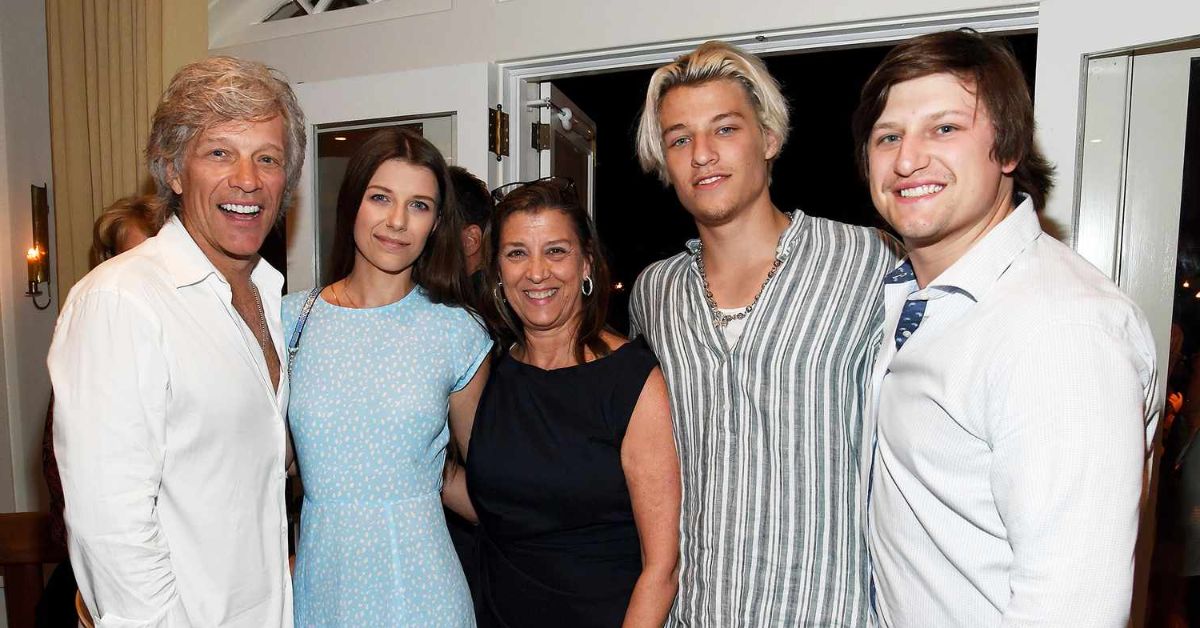 Jon Bon Jovi's Net Worth
In April of 2023, it was projected that Jon Bon Jovi was worth around $410 million. Because of his talents as a performer, he has amassed a substantial fortune. Frontman Jon Bon Jovi has remained primarily unchanged in appearance since the band's inception. They are one of the most well-known, long-lasting, and mysteriously underappreciated rock bands ever.
View this post on Instagram
Read the post below to find out who Jake Bon Jovi's girlfriend is and how much money his son has:
Frequently Asked Questions
How Did Bon Jovi Get Famous?
In 1984, Bon Jovi's single "Runaway" was the direct ticket that sent the band into the top 40 for the first time. However, their third album, Slippery When Wet, propelled the band to international prominence.
Is Jon Bon Jovi His Real Name?
John Francis Bongiovi, Jr. was born in Perth Amboy, New Jersey, the son of two former Marines, barber John Francis Bongiovi, Sr.
Is Jake Bongiovi Jon Bon Jovi's Son?
This week, Millie Bobby Brown announced her engagement to Jake Bongiovi — the son of Jersey's own Jon Bon Jovi.
Is Jovi Adopted?
Mother Gwen said that Jovi is not adopted and that Monty is his father.