John Francis Bongiovi Jr., better known as Jon Bon Jovi, needs no introduction. But here's the short version: the 61-year-old rocker is the lead singer, songwriter, philanthropist, and actor for the legendary rock band Bon Jovi, which first got together in 1983. Jon Bon Jovi is most known for his hit single "Livin' On a Prayer" and for appearing in movies like Young Guns II, but he is also a devoted husband and father.
Since 1989, he has married Dorothea Hurley, a restaurateur and karate instructor, 60. Jacob Hurley, 20, Stephanie Rose, 29, Jesse, 28, and Romeo Jon, 19, are their four children. Jon Bon Jovi and his wife disclosed to PEOPLE in October 2021 that they quarantined all four children during the pandemic, providing a beautiful look into the close-knit household.
"For about a month, our whole family was intact. Then the big kids finally said, 'We're out,' and made a run for it," he joked. Dorothea added, "Our focus has always been family first and ensuring people are doing well. We like each other. We spent a lot of time together, and it was more than we have spent in many years, but it was nice."
Recent news shows Millie Bobby Brown will marry Jon's third son, Jake. On April 11, 2023, the 19-year-old Stranger Things actor announced on Instagram that he had proposed. She used a lyric from Taylor Swift's "Lover" as the caption for a photo of him proposing to her with a diamond ring. "I've loved you three summers now, honey; I want 'em all 🤍," she wrote.
View this post on Instagram
Information on the four kids of this long-married couple is provided below.
Jacob Hurley Bongiovi
Jacob, named "Jake," is one of Jon Bon Jovi's three boys. His resemblance to his famous father is uncanny. Jake, now twenty years old, is a New York's Syracuse University sophomore.
After the February 2018 school shooting in Parkland, Florida, Jake helped organize a nationwide student walkout to protest the government's response to fatal school shootings. The adolescent was linked to Millie Bobby Brown in June of 2021, the last time he was in the news.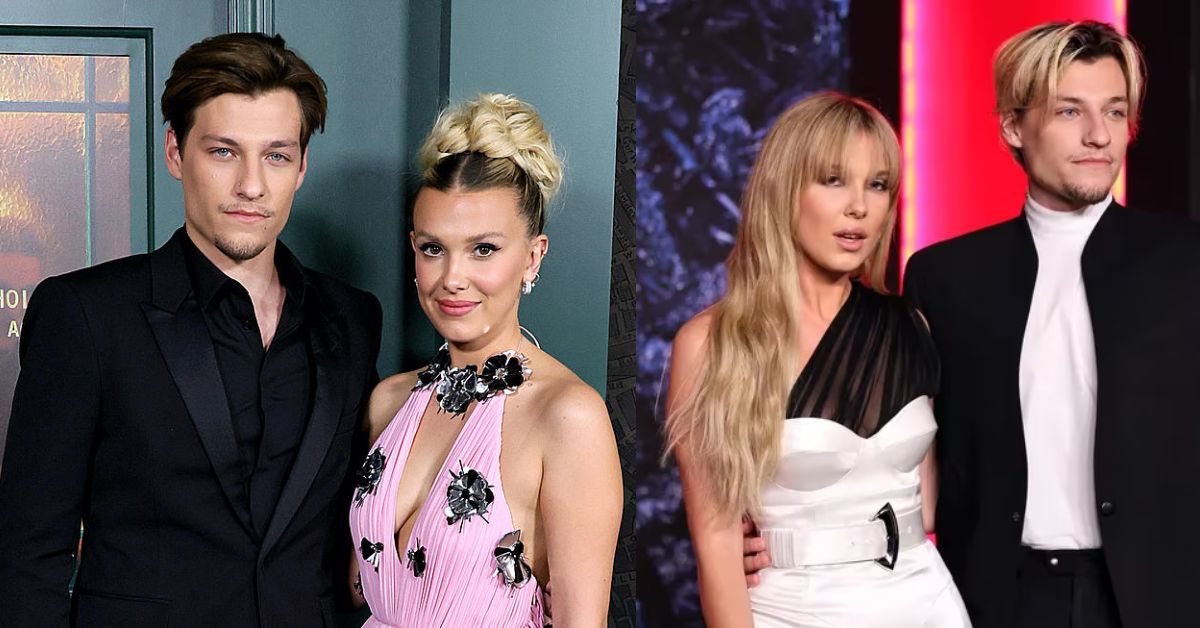 As the allegations began, the couple confirmed their relationship with numerous PDA photographs posted to Instagram. The two frequently post affectionate messages to one another. Jake has also been seen on-set with Millie and has attended red-carpet events with her, such as the premiere of Stranger Things. Jake posted two pictures of the couple together by the ocean with the caption "Forever" after they announced their engagement.
View this post on Instagram
Stephanie Rose Bongiovi
Jon Bon Jovi and his wife Dorothea have a daughter, Stephanie. She's 29 and a camera operator for a TV network. According to her IMDb page, Stephanie has contributed to the truTV and Comedy Central show Impractical Jokers. There have been many challenges that Stephanie has had to conquer.
She was suspected of overdosing on heroin in 2012 while she was a student at a university. Once the charges were dropped, Jon Bon Jovi spoke out about the incident, calling his actions "human."
According to the Los Angeles Times, the musician told Fox 11, "It's human," before adding, "This tragedy was something that I had to face too, so we'll get through it. And people's warm wishes for my family and I have been reassuring. So, we're good."
Jesse Bongiovi
Jesse Bon Jovi is one of three sons born to Jon Bon Jovi and Dorothea. The rock star's son is a successful businessman and a graduate of Notre Dame. He currently serves as the CEO of Hampton Water Wine Co. (His LinkedIn profile states that he majored in government and politics in college.)
Jesse is committed to the rosé company he and his famous father created in 2017. Hampton Water Wine Co. Jesse discussed the motivation behind the rosé in an interview with Thrive Global last April.
"We wanted Hampton Water to challenge the norms of the rosé market and shift perceptions that females consumed rosé in warm weather months," he said. "Our goal was to establish Hampton Water as the go-to year-round rose, a brand that challenged 'traditional' gender roles through our 'Pink Bottle Boys' brand extension. Real men drink pink!"
Jesse and his longtime girlfriend, Jesse Light, announced their engagement in August 2022. Jesse proposed to Jesse's father and other family members at their East Hampton home. According to reports, the happy couple celebrated their engagement on the Surf Lodge's balcony in Montauk, New York.
Stephanie uploaded a story to Instagram showcasing her engagement ring and a photo of herself and her soon-to-be-husband. The accompanying caption stated, "Welcome to the family."
Romeo Jon Bongiovi
Romeo, the youngest of the famous singer and his wife's children, is 18 years old. In the present tense, he is a senior at a Manhattan high school. After having four children, Jon Bon Jovi and his wife said they are "definitely looking forward" to the empty nest existence that will follow their youngest child's graduation. "I might finally get out of high school!" Dorothea added, "Just not being stuck to a schedule and being able to travel [will be nice], but we like to see our kids. It's not like we're going to disappear."
Jon Bon Jovi posted a photo of his youngest kid with Dorothea and wished him a happy birthday on Instagram in March, even though he does not appear to use social media. "Happy 17th birthday Romeo!!!" the musician captioned. "Love, Mom and Dad."
If you want the most up-to-date information about your favorite celebrities, visit Leedaily.com regularly.