Sometimes fans relate so much with a character that they consider it trustworthy even in the real world. J. Alphonse, who plays the role of Lil Murda on P-Valley, has nailed his righteousness, and fans are in awe after seeing his performance.
Lil Murda has become a fascinating character with charm, a hunger for fame, and even s*xuality. These characters have many layers, and many people are trying to figure things out. So, fans repeatedly question if Lil Murda on P-Valley is gay, and we know exactly what you want to hear.
Is Lil Murda on P-Valley Gay?
Lil Murda has become a prominent character in P-Valley. J. Alphonse Nicholson ensured that he gets all the bits of this character right to attain that perfection. Lil Murda perfectly fits as a fame-thirsty man who looks like those cliched Black men during their younger days.
You can see him sporting gold teeth and having a hyper-masculine characteristic, but he also seems to relate with Uncle Clifford's weave, his lady-like fingernails, and of course, the seductive glamor.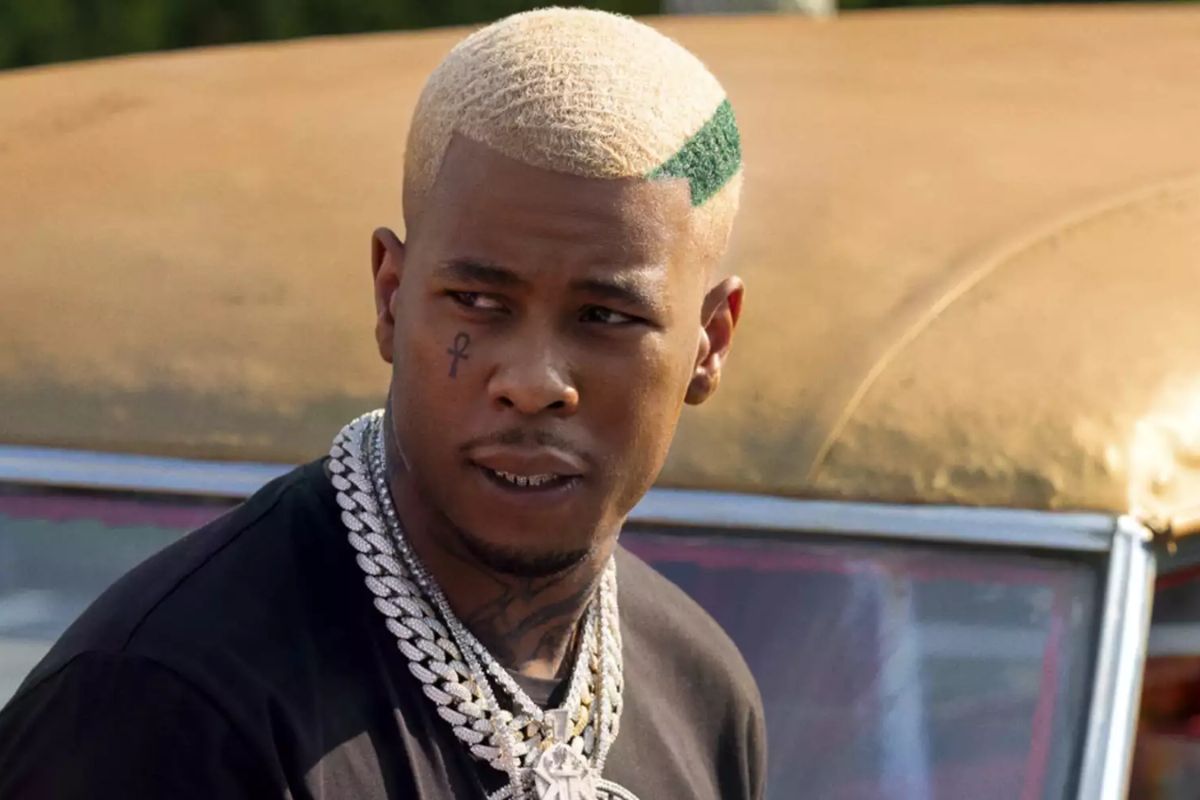 P-Valley touches on the sensitive topic of violence against Black trans people; of course, Lil Murda is aware of that. But despite trying to be heteros*xual, Lil Murda couldn't resist getting into the arms of Uncle Clifford.
By episode 4 of P-Valley, they have been entirely into lovemaking. So, yes, Lil Murda is P-Valley is fully gay, and it has been a process for him to explore his s*xuality through the rough patches of his life. 
While interviewing with TV Guide, Nicholson explained via phone, "We've had conversations about it," "He's still trying to figure it out. He's a mix of emotions. He's a complex and layered guy, and he's trying to find himself and who he is. I want people to see him as that." 
So, with the unofficial coming out of Lil Murda, we might say Lil Murda is gay, but he may be more than that. What if he is bis*xual or transgender? We haven't discovered that much as of now. The complete revelation is yet to come. Thus, letting the character speak for himself and his s*xual identity is wise.
Must check:
Is J. Alphonse Nicholson gay?
Alphonse Nicholson has earned fame after playing the role of Lil Murda. He masterfully shows the different sides of the character. However, fans are questioning if J. Alphonse Nicholson is gay in real life as well.
Well, J. Alphonse Nicholson is not gay or married, and he identifies himself to be heteros*xual. As he grew up in an all-Black community in a small place called Greensboro, North Carolina, a lot of homophobia still exists.
So, his aim through the character of Lil' Murda is to normalize LGBTQ among black people without judging them. People like Murda live in shame, silence, and fear and never leave their true identities out.
View this post on Instagram
He said, "You hear stories about people being 'undercover' or 'DL.' Sometimes homies might have been in prison and may have formed relationships with men and when they get back, they don't know how to be honest about that." "Taking the part, I was like, 'How can we mend these relationships? How can I understand Black gay men, all gay people, and be an ally? These conversations need to happen more in the Black community, and we can get to a place where we accept someone for who they are, simply because of who they are. I'm glad it's sparking conversation." 
 So, that is quite the thing for a straight man to do for the sake of his community. 
Now coming to J. Alphonse Nicholson's married life, the star has been dating his now-wife Nafeesha before finally exchanging vows. The couple even has a son together, and despite Nicholson being extremely private, we know he is quite the person to adore. 
Thus, his character may or may not be gay in P-Valley, but Alphonse is not. And for now, let's wait and watch to see where the characters of Lil Murda progress.
Stay tuned for more updates, Lee Daily.