Cody Rigsby had set several relationship goals while dat*ng Andres Alfaro. Their relationship had been such an inspiration for many. Fans hoped to see them exchanging vows at their wedding. But after staying together for almost four years, the couple has broken up.
Though the couple has officially not confirmed it, the speculations might be true. All the hints indicate that the relationship is officially over, and maybe there is more to what we do. Fans are constantly trying to figure out what went wrong between the couple. So, we have uncovered the facts and truth that state the valid reason behind the unforeseen break-up.  
These Articles Have Been Making Headlines:
Cody Rigsby And Andres Alfaro Break-up: The Reason Behind The Separation
Eagle-eyed fans on Twitter were the first to spot something wrong between the couple. Then they dug deeper into the Instagram timeline, and according to reports, Cody and Andres split up in April of 2022. The couple unfollowed each other on Instagram. They even went ahead to remove any tags from their photo.
The photos are not deleted yet, but the tag removal processes are enough to prove the breakup. So, things are very wrong between them. As of now, it seems like they have parted ways and for unclear reasons.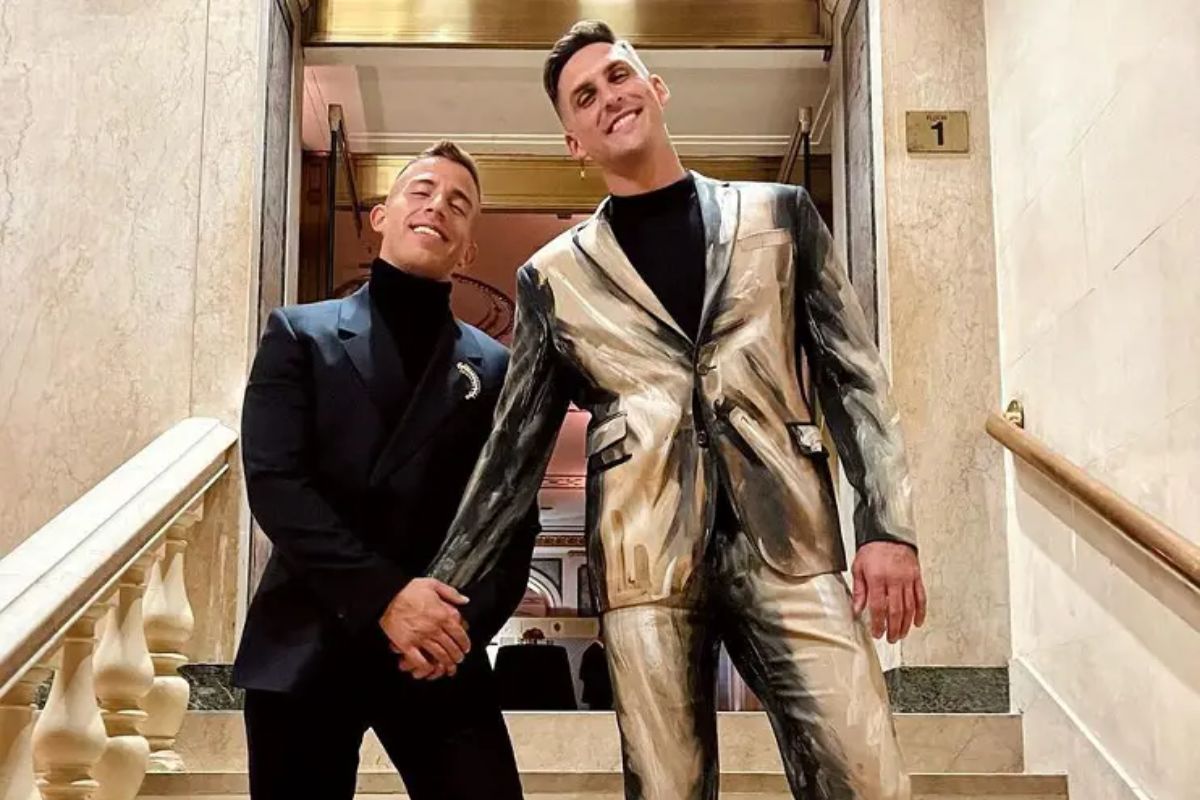 Did Cody And Andres Move on?
When things were right in place, Cody and Andres were working together. But now, they have gone in a different direction. Cody now works at Barry's Bootcamp and is a well-respected fitness teacher. On the other hand, Alfaro is a general manager with years of experience in multiple fields like fitness, health, and even wellness.
Since he is quite a name in the fitness industry, leadership, operations management, and talent management, he can bag any job. However, it has been several months since the couple stopped seeing each other, but still, they have not officially confirmed it. 
Their relationship has been a roller coaster ride. It took the couple as many as two years to understand and confess their feelings. Then they declared it officially to the public. However, I had a fear of being judged and heavily criticized. So, after such a struggle, a sudden breakup is what shocked fans worldwide.
Is Cody Rigsby Single? Have The Couple Moved On?
Currently, Rigsby is fully single. It has been a life filled with happiness, joy, and hardships. So, it will take time to heal and move into a new relationship after being exclusively committed. Cody is a famed American dancer as well as a fitness instructor who has a global identity.
He soon got lucky to work with Pitbull, Saturday Night Live, and even Katy Perry when he graduated from college. To maintain his daily expenses and meet the bare necessities, he even had jobs in many homosexual pubs and nightclubs. He even made an iconic performance along with Nicki Minaj at the Victoria's Secret Fashion Show in 2011.
It was the year 2018 when Cody started seeing Andres Alfaro, but the relationship remained secret for a long time. They came out to the audience in March 2020. While interviewing with Vogue, he opened up to Peloton's coach about his love life with Andres. Their relationship matured and went stronger after they publicly came out.
The couple was going on vacations, participating in sports games together, posting cute couple pictures, and exploring their life to the fullest. But sadly, it was short-lived and Cody and Andres are no longer together.
Some fans are still hoping that the couple may be secretly dat*ng, but we think that it's just speculation. This is because there has been no concrete confirmation as of now. If Cody and Andres reunite again, the entire industry will be happy.
So, what is your anticipation? Will the couple reignite their love or is it ending forever? Let time narrate the story of the two lovers who have parted ways and may be brought back together through love.
Stay tuned for more updates, Lee Daily.