"Devil in Ohio" on Netflix may be right up your alley if you enjoy suspenseful stories about demonic cults and psychological thrillers. The eight-part television series, which is based on Daria Polatin's 2017 book of the same name (and for which she also serves as showrunner), centers on Suzanne, a psychiatrist played by Emily Deschanel, whose family life is turned upside down after she saves and gives shelter to Mae, a cult escapee (Madeleine Arthur).
Many viewers are speculating about whether there will be a follow-up season after that cliffhanger-filled season finale to give answers to all the unresolved issues. So let's go into the current information about season two of "Devil in Ohio."
What Is The Plot Of Devil In Ohio?
Devil In Ohio is an intriguing program that appears to be undecided about the narrative it wants to convey. On the one hand, this is a suspenseful psychological thriller focused on a mystery kid named Mae, who is adopted by a psychiatrist named Suzanne Mathis.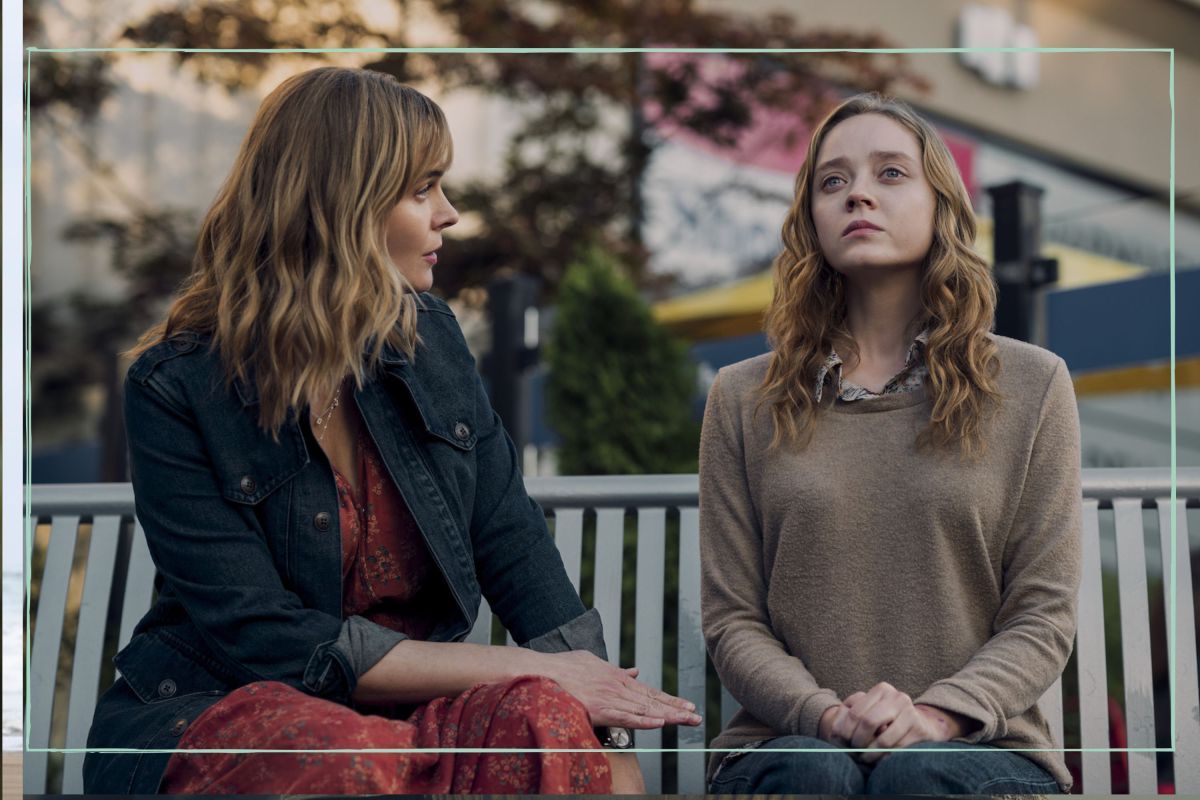 Unfortunately, Mae's presence severely undermines the foundations of the family. It threatens to split them apart, especially as it becomes apparent that Mae is not as innocent as she initially appears to be.
On the flip side, there is a lot of teenage romance and drama. Jules and Helen are sisters who don't get along, and this drama bubbles up and explodes messily due to boy troubles, social problems, and parties.
How Did Season 1 of "Devil in Ohio" End?
As she tries to give Mae a semblance of an everyday existence toward the end of the season, Suzanne finds herself in over her head. However, her fixation on making things suitable for Mae causes her marriage and her family bond to fall apart.
When Mae's former cult appears to kidnap her, Suzanne abandons everything to save her, believing that Mae is in grave danger.
Things aren't exactly as they seem, though, as Suzanne discovers from Detective Lopez (Gerardo celasco) that the white roses she believed to have come from the cult members came from Mae.
As the penny drops, a horrifying realization dawns: Mae had planned Suzanne's return to the cult for her to make the decision she had craved—to choose her over her family. As the credits begin to roll, Suzanne's blood begins to chill as she realizes the unimaginable lengths Mae will go to keep her in her life.
Will there be a Season 2 of "Devil in Ohio"?
Netflix has not decided whether to continue airing "Devil in Ohio" or cancel it. We might have to wait a little longer to hear an official confirmation, given the streaming behemoth's long history of making revival decisions based on the performance metrics of its content.
According to Variety, "Devil in Ohio" debuted at No. 2 on the list of the top 10 most-watched English shows globally, with a staggering 35.4 million hours after only three days on the platform.
The chances of "Devil in Ohio" obtaining a renewal are favorable based solely on the preliminary data. Although the show is advertised as a limited series, this does not necessarily preclude the possibility of a second season.
Season two of "Devil in Ohio" is not entirely out of the question because many small-screen shows have made returns in the past despite debuting as limited series, such as "Big Little Lies" and "The White Lotus."
What Has Daria Polatin Said Regarded Season 2 of "Devil in Ohio"?
In a recent interview with TV Insider, the author explained her thoughts about the shocking ending. If you ask Polatin, the creative mind behind the original story, loosely inspired by real-life events, the series was intentionally left open to spark conversation. As for a potential season two, she remarked that "anything's possible."
"We wrote it as a limited series. We wrote the beginning, middle, and end. We put all our cards on the table," she told the publication. "But the story naturally has a couple of questions at the end. Where did the cult go, and what will happen with Mae and Suzanne? Is she going to pick up the phone and call Peter the next moment? It's interesting to think where it might go, but for now, it is just an all-in limited [series]."
I will now be watching Devil in Ohio on REPEAT. That is all.

If you enjoy thrillers, cults, & crime this the series for you. On Netflix!

— Crystal (@Crystalmarisaxo) September 2, 2022
When asked about the silently explosive ending of the series, Polatin expanded on her decision not to get Suzanne's reaction to the revelation surrounding Mae out in the open. "We leave them at that moment because that's a huge moment and there are different ways it can go. That's what's fun about it, too, as a conversation piece. I like to write stories that people can engage with and talk about and discuss, so it's a good question and fun for the audience to engage with as well in conversation, like a water cooler. What would she do? What would you do? I like stories that encourage some interaction as a viewer as well, and I think this gives us that to stimulate conversations with people," she said.
Fina Lines
Is the devil in Ohio renewed for season 2? No, while Devil in Ohio was advertised as a limited series, neither Netflix nor the show's creators have decided to return for a second season.
Stay tuned with us on Leedaily.com for more further details.