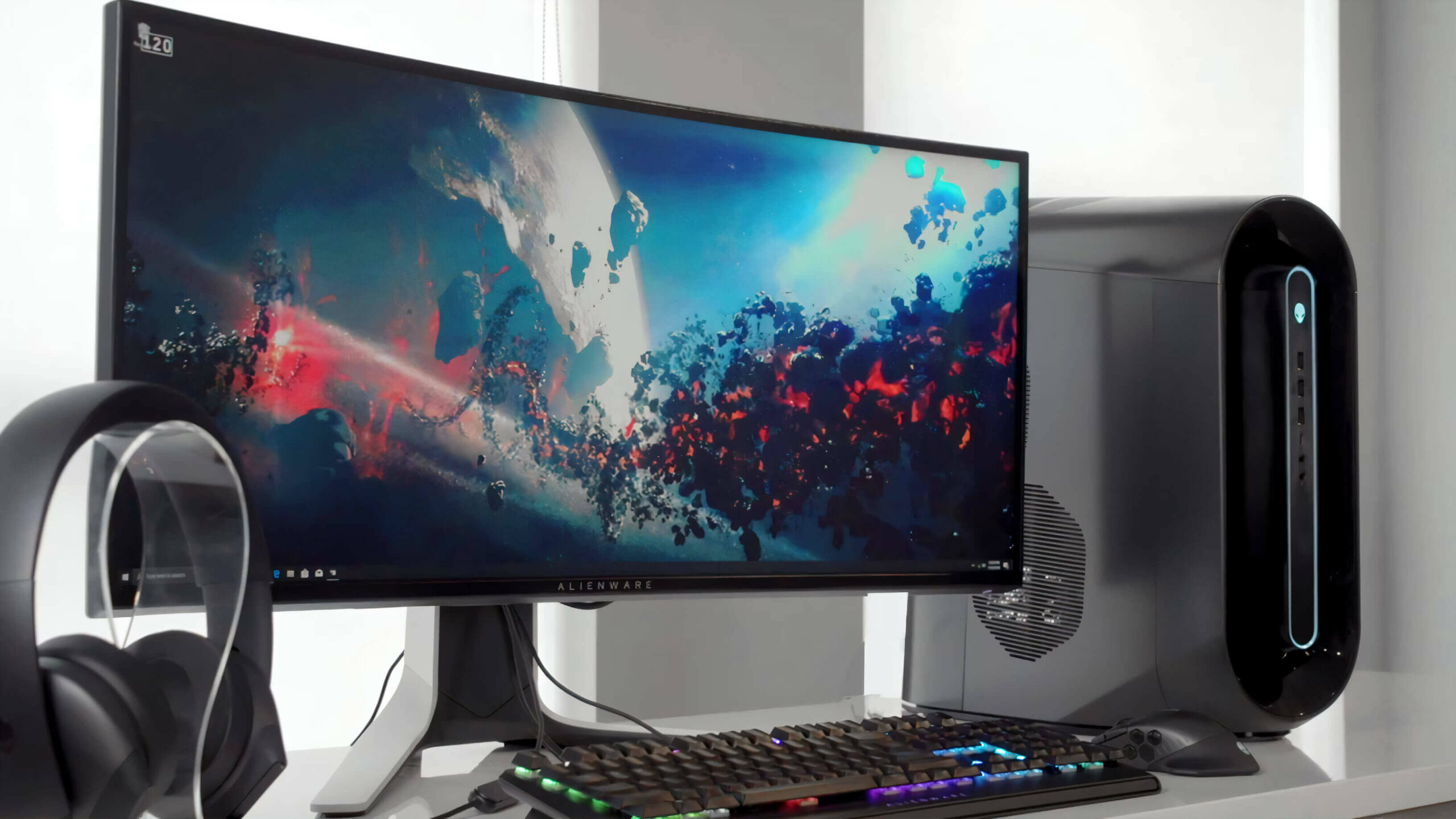 It's an age-old question – well, as age-old as the gaming industry, anyway – should you go for a gaming PC or a gaming console? If you'd asked that a few decades ago, we probably would've answered with console. After all, for much of the gaming industry's early days, the console was king, and, despite significant advancements in personal computing technology, home PCs didn't quite live up to their more ergonomic counterparts when it came to both the quality and variety of games available.
The dawn of the new millennium turned that theory on its head as, suddenly, PC gamers had access to the power of the World Wide Web. It took a while for consoles to catch up with PCs as far as internet connectivity was concerned, leading many a gamer to rediscover the humble personal computer. This surge of interest also helped hardware manufacturers take bigger and more innovative risks in PC development, and, within a pretty short space of time, gaming PCs were finally worthy rivals to monopolising consoles.
Here in the 21st century, PCs and consoles are on an even keel – there are even statistics to suggest that mobile devices are outperforming both – but, with the latest next-gen consoles costing an arm and a leg, we think it's PCs that come out on top. Don't believe us? Here are four reasons why a gaming rig is the better choice.
Free Games 
Who among us doesn't love a freebie? Well, when you play PC games, many of them don't have to cost you a penny. Yes, we live in an age now where it's a lot more affordable to be a gamer, mainly as gaming subscription services and cloud gaming platforms mean you can access a library of games for less than the cost of purchasing a physical game. However, as a PC gamer, there is a multitude of games out there that you can play in-browser for free.
It doesn't matter what type of genre you like to play; whether you enjoy RPG gaming or prefer casino classics, it's easy to access free games online when you have a PC. For some games, you simply need to head to a website and start playing instantly, while for others, you may need to sign-up for a free account with a gaming platform first.
Customization 
Without a doubt, desktop machines are the easiest gaming devices to customise and upgrade. With gaming consoles, you have minimal choice to add to it or upgrade it. However, even low-end budget gaming PCs or laptops can be tweaked with here and there to ensure they last longer and meet your changing gaming needs.
Another great thing about making customizations to an existing gaming rig is that you have total control over what you upgrade. If you just need to add a bit of extra RAM, you can, whereas it's also possible to update major components like the GPU or processors relatively easily.
Versatility 
Last but by no means least, the final advantage of gaming on a PC that we'll cover in this article relates to the versatility of the gaming machine. Unless you're investing in a purpose-built high-end gaming rig – the chances of that are, we suspect, extremely unlikely! – you can use your gaming PC or laptop for a variety of other tasks too. Sure, you do need to take into account things like storage and RAM, but a PC can easily double up as a lightweight home working machine as well as the device that you play games on.