If you are urgently looking for other opportunities to have a different quality of life than the one you have today, then pay attention to this list of the best cities to live and study in the United States.
It is true that for a very long time, the American ideal represented an aspirational for many people, after suffering some crises and being a nation also impacted by global events, we cannot dismiss it as a good place to migrate to.
So, if you are interested in new horizons, we invite you to continue reading this article to know the alternatives you could consider when making this important decision.
Reasons to live in the United States
There are circumstances that drive us to want to change our lifestyle, and in that sense, looking for a different place can be a good solution.
In addition, this gives you the possibility to get to know other cultures, make new friends or get a job that you could not access where you currently live.
It is important that you first evaluate your motivation or need to make this change.
Then, make a very conscious and responsible list of everything you need to do in order to carry out the plan.
You need to put in place a step-by-step plan, know the requirements and define the best way to achieve it without jeopardizing your future.
With this in mind, you could start researching initially the living conditions in the United States, how to invest money, and some financial and legal dynamics that will allow you to do everything the right way.
If you dream big, it is good for you to know that you could create a business in the United States regardless if you are an immigrant, the opportunities are there, you just need to be well informed.
Even if your desire is to study and train professionally, you will find many options to achieve your goal.
Keep in mind that each state is independent and can change its laws from one to another, so start by knowing which are the best cities to live and study in the United States.
Cities where you can live and study in the U.S.
1. Indianapolis, Indiana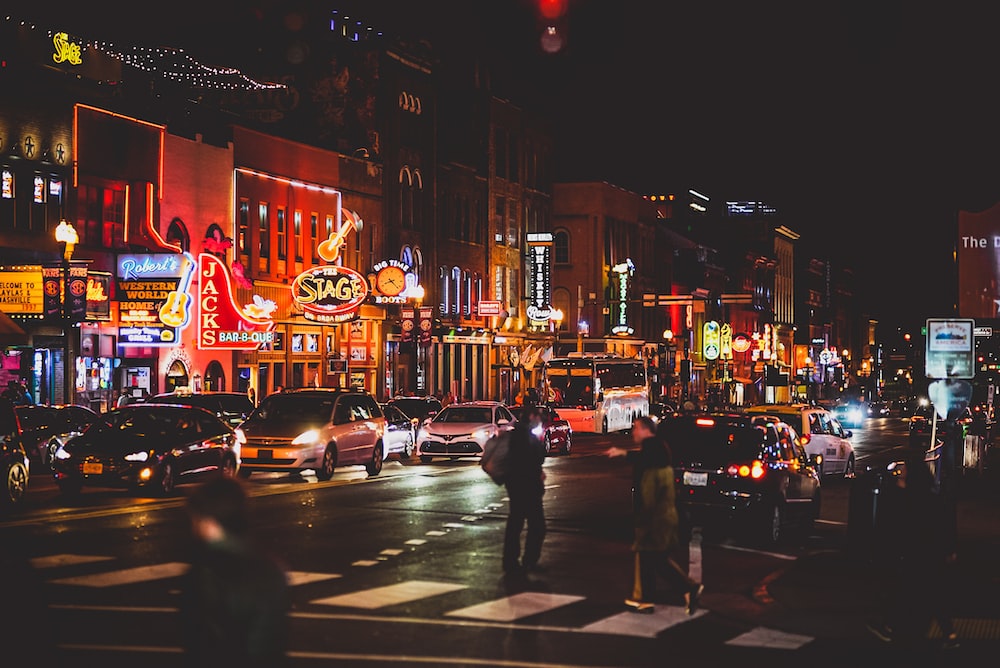 It is not a very well-known city, but it is no less interesting for that reason.
Its quality of life is high, this has to do with safety, health, education and job opportunities. However, the prices and cost of living is also somewhat high, around 1,900 usd per month.
2. Nashville, Tennessee
This is the city of music!
Or so it is known around the world, thanks to the fact that it has been the cradle of major record labels and is where nothing more and nothing less than country music was born.
However, this is not its only attraction, as it has managed to attract small and medium-sized companies in the technology sector to invest and settle in its territory.
Either way this opens up a range of possibilities to make the job market much friendlier for new residents of this city.
You could be one of them.
3. Kansas City, Kansas
This is one of the best cities to live in the United States.
It is considered by many as one of the cities where you can eat the most meat, so if you are a fan of barbecues or weekend dinners with friends outdoors, you will love living in this city.
It is located in the south of the country and has an excellent transportation service, which, like the rest, is usually very affordable.
This is not a minor issue if you have to consider your income when moving to this place. It will help you take an impulse without much pressure to generate a high income.
4. San Jose, California
This is a modern, dynamic and busy city.
If you are one of those who need constant activities, this is one of the best cities in the United States.
If you are a student, you will also definitely enjoy this city. Many activities can help you to get some rest and relieve your head from constant questions like "How to write my paper?" which is also helpful for the well-balanced study process.
It is also considered a technological nucleus, so if you are already part of this field or this path you want to follow professionally, it will be a perfect choice to live in.
5. Jacksonville, Florida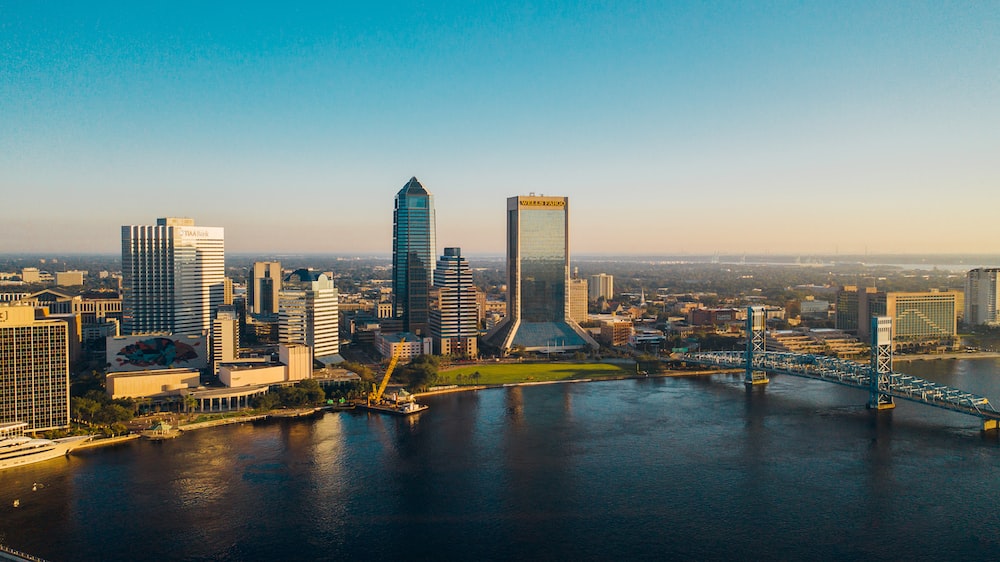 This city is considered one of the best in the United States for Hispanics.
So you should not lose sight of it as a good alternative, mainly located in Florida, so flights to Latin America will be much shorter.
Its climate is ideal, quite warm throughout the year, with some variations in the seasons but nothing too dramatic if you are one of those who shy away from the intense cold.
It is very business-friendly, with a good Internet connection service and ample living space.
6. Salt Lake City, Utah
This U.S. city stands out for having productive sectors such as mining, tourism, finance, agriculture, and oil.
It has been recognized as a city with excellent labor stability even in the midst of the pandemic. Studies indicate that it remained stable and even grew while so many other cities were in crisis.
So this is one of the essential factors you need to consider when deciding to live or study in the United States.
7. Austin, Texas
Austin is one of the best cities to live in and study in the United States.
It is also ideal for those who want to live with their family in a friendly, safe, and comfortable space.
It is surrounded by large parks and public spaces designed for outdoor enjoyment.
It has an excellent cleaning system and museums and spaces that allow culture to be enjoyed and promoted as a community asset.
You will also find many other immigrants who have successfully lived in this city.
8. Raleigh, North Carolina
If you are interested in migrating and building your own business, then keep this city in mind because its growth in this aspect has been exponential.
Above all, it has become an excellent opportunity for Hispanics who migrate and want to settle legally in the country.
It is an intermediate city, which is still growing, so it represents an ideal option if you want to be part of it.
This means that there will be a lot to do and you could still be a pioneer in your field if you choose to live there.
9. New York, NY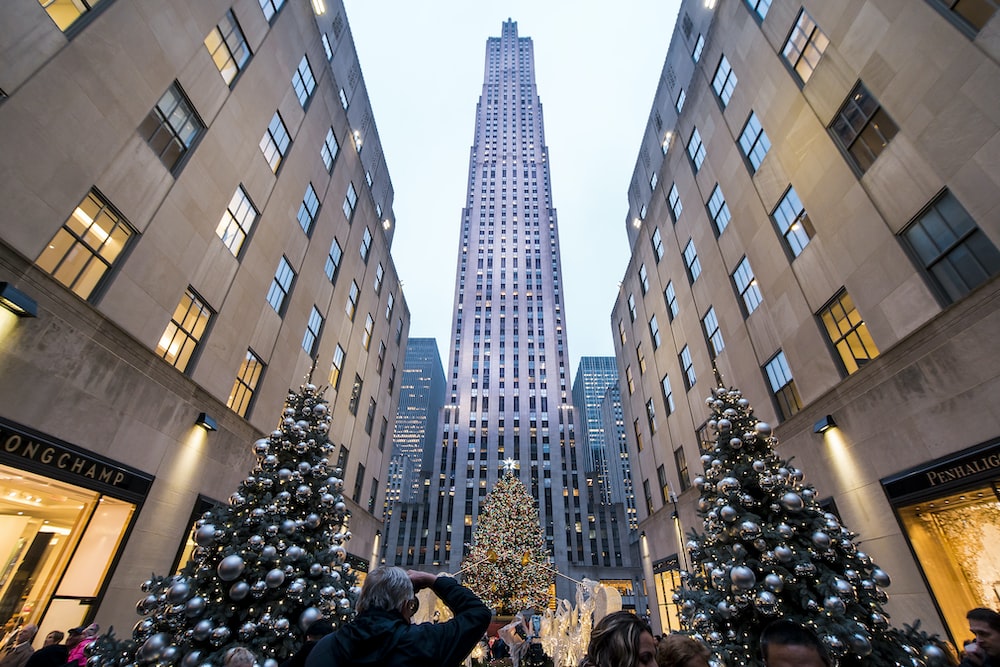 This is perhaps not one of the friendliest cities in terms of new beginnings, because you will have a high-income level if you want a good quality of life.
However, it is not to be dismissed as the possibilities are endless. You could choose places farther away from the center to look for a place to live and reduce your costs.
It is a multicultural city; it has constant movement and you will be able to meet people from all over the world.
If your dream is to live in New York, do not give it up but keep in mind that you may be living in a roller coaster of emotions at the beginning while you adapt to its rhythm.
A good recommendation is to visit the city as a tourist but getting to know the local dynamics.
10. Chicago, Illinois
Finally, we end our list with this city that promises to be a true spectacle for those who love design and architecture.
It is a great modern city, very developed and with evolved systems that allow a good quality of life.
It is true that the monthly expenses budget is not low, you will be able to find job opportunities if you have good professional preparation.
You will even be able to climb up the ladder as you get to know how the job you want to do works.
Choosing the best place to live in the United States
Now that you know these options, are you ready to decide to move to the United States?
For that, you must follow the legal recommendations to migrate and settle down.
Finally, do not forget that in any of these cities you should consider the language, climate, transportation, study opportunities, safety, health services, and gastronomy.