First and foremost, a warm welcome to Canada! I hope your stay with us is successful.
Next, how is the financial planning coming along? because everyone, even recent immigrants to Canada, benefits from establishing credit.
No matter if you have cash on hand or not, there are several credit card alternatives available to immigrants to Canada. Here are a few of the greatest possibilities available—not all of them—in the hopes that one of them may suit your needs.
Scotiabank SCENE Visa
For those who adore entertainment, this is the ideal option. You may benefit from points for eating, movie tickets, food, and beverages. Therefore, you should not worry too much about easy credit cards Canada, because they are available and profitable.
Earn points on all of your movie and entertainment purchases at more than 160 Cineplex theatres without paying an annual fee. At more than 700 restaurants, you may satiate your appetite while shopping with Scene+ to receive prizes and accrue points.
Tangerine Money-Back Credit Card
Looking for a credit card that offers 2% cash back on your most routine purchases? On purchases in two to three spending categories, the Tangerine Money-Back Credit Card pays 2% cash back, and on all other transactions, it offers 0.50%.
Groceries, dining establishments, petrol stations, recurring payments for services, entertainment, pharmacies, home improvement stores, public transportation, and furniture are among the categories eligible for the 2% cashback.
A third 2% cash back category is available if you create a free Tangerine savings account and deposit your cash there in addition to the two 2% categories that are part of the basic offer.
Every month, incentives of 2% and 0.50% cash back are distributed and are infinite. Moreover, there is no annual charge with this card, which is even more advantageous. It also provides an extended warranty and purchases protection features.
RBC Cash Back Mastercard
No yearly charge. There is no cap on the amount of cashback you may get. You must create a credit account in your name to build a credit history.
Earn up to 2% cash back on groceries and up to 1% cash back on daily items. You don't have to keep track of how many credits you have because they accrue automatically. Credit is available up to $15,000. RBC personal banking customers are not needed to have a credit history. Larger criteria for income and assets apply to higher credit limits.
Tangerine World Mastercard
We believe that, given the current promotional offer, this is the finest credit card available for immigrants to Canada.
The highest payback rate of all the cards listed is 15%, which the card gives on purchases made in the first two months. However, that rate has a $1,000 spending limit, meaning that the highest cashback from the special rate is $150. You have until December 29th, 2022, to apply for the card and receive the special rate.
You receive 2% cash back on two expenditure categories once the 15% introductory rate has been consumed or expires. The standard spending categories include items like food shopping, dining out, petrol purchases, and monthly bill payments.
It's particularly advantageous to be able to choose the two categories you desire rather than having them predetermined for you, as is the case with most cards. Your probability of maximizing your rewards is significantly increased (depending on your spending habits).
Scotia Momentum Visa
There are numerous of them that you may take into consideration, like the Momentum No-Fee Visa1, the regular one that costs $39 annually, and the Visa Infinite that costs $120 annually (first-year fee waived). All of them give cash back, ranging from 0.5% or 1% on purchases that qualify for the No-Fee card to 4% off groceries and recurring payments for the Infinite card.
With a $500 minimum credit limit, the No-Fee card may be an especially useful method for novices to establish credit. The Infinite card, on the other hand, is a premium credit card created for people with high yearly incomes.
SimplyCash® Preferred Card from American Express
Enjoy 4% cash back at the petrol station and supermarket shop as well as a high continuous flat rate of 2% cash back on all other purchases. One of the highest rates we looked at was the unrestricted 2% cash-back earn rate.
The first 10 months can bring in up to $400. After spending $30,000 annually, the bonus points rate for food and petrol reduces to 2%. Using credit cards regularly for purchases is mostly motivated by earning discounts and loyalty points, according to 58% of frequent cardholders.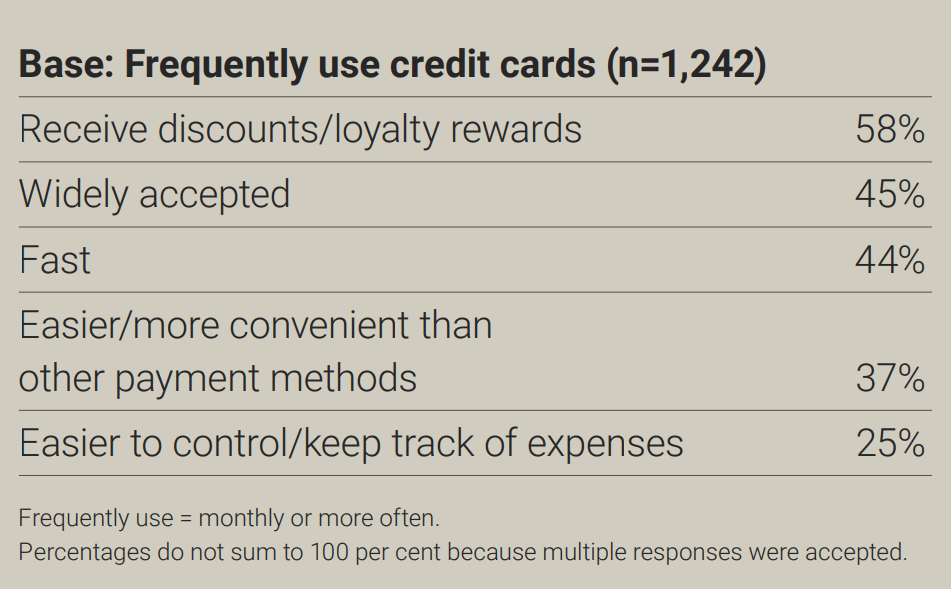 American Express Cobalt Card
Possibly one of the top credit cards for people who love to travel. Spend $500 a month on purchases during your first period to receive 2,500 reward points. Throughout all, 30,000 bonus points are earned in a year. Additional points per dollar spent include 5 points for food and delivery, 3 points for streaming services, 2 points for travel, and 1 point for any other transaction.
Neo Financial Mastercard
With the Neo Mastercard, you may make limitless cash-back transactions and pay no annual fee. At Neo Partners, your cashback earnings average 5% and never go below 0.5%.
Additionally, Neo offers you a cashback of up to 15% on many of your initial purchases from specific merchants.
Neo just introduced Rewards Bundles, allowing you to receive even more cash back on a variety of transactions, including groceries and beverages, travel-related expenses, and more.
Conclusion
The fact that there is an interest-free period on credit cards is one of its enticing features. You will not be charged interest for the short-term borrowing of the issuer's funds as long as you pay for all charged transactions in full by the statement due date.
The usage of credit cards is widespread in Canada. Using your credit card as payment instead of cash may be more convenient. The best credit cards also provide you the option of budgeting your money while also rewarding you with rewards.