Mitchell, who was previously gushing over the show's cast and crew, picks up where she left off by gushing over series actress Serinda Swan, who made her directing debut this season. "Serinda hooked into the style of the show and put her own stamp on it. There were some really interesting visual connections that she created that I thought were really great," Mitchell says.
She's a fantastic performer who has always gone the extra mile to uncover Jenny's hidden depths of character. With Jenny's anxieties, she's gone to some fascinating places this season. Through her work investigating deaths, Jenny has had a lot of experience with death and has found peace with it in a manner that she never has before.
Mitchell enthusiastically supported the Twin Peaks–like sequence in the home, which was directed by Samir Rahem, and dove headfirst into magical realism. Samir's lovely directorial perspective was smart and ironic, and I adored showrunner Adriana Maggs' notion of a dreamlike atmosphere in which to perform an autopsy on Jenny and Peggy's psyches. For the time of year and Jenny's current location, it's a perfect match," she says.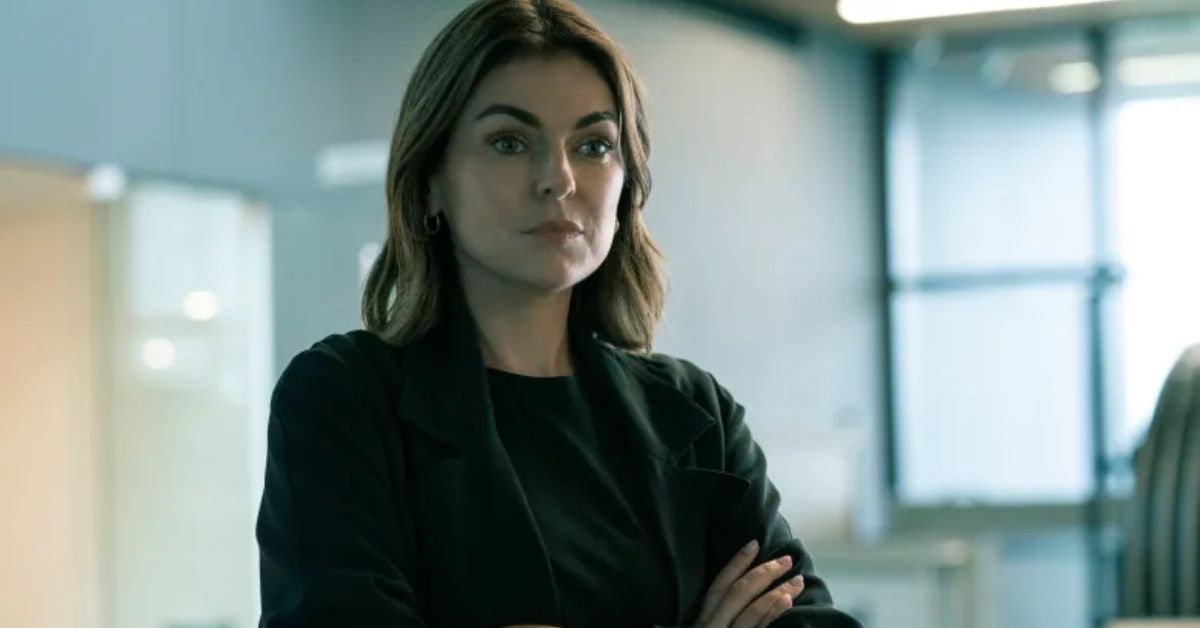 The idea of doing an autopsy on one's own mind is as ridiculous as it is fascinating. The understanding that Jenny's mother is the source of the lovely prayer she makes over the dead is devastating. We've come full circle. Jenny has some sympathy for her mother because she understands the circumstances under which Peggy made the decision to leave Jenny and can relate to the anguish that this decision must have caused her.
It's executed without a hint of sentimentality. It's tense and fast, but it also has a lot of heart. What a lovely way to round up the episode and the season. In this case, we see Jenny having a near-death experience and emerging from it with a newfound sense of wisdom. That's supposed to represent her finding inner calm, something she's never experienced before.
In the end, she gives out this heavenly smile with the positive vibes of the dream sequence, she may go back to her loved ones. She's mature enough to make amends with her loved ones and go on with her life. Mitchell is appreciative of everyone who has contributed to the success of the series as a whole. She explains that the show's success is due in large part to the efforts of the "amazing creative team," which includes the writers, performers, directors, editors, composers, and complete post-production staff.
Personal tales and family interactions are organic, rather than artificially connected with cases, and the program has a type of intriguing chemistry or perhaps magic realism aspect and a character element. This was an idea that I shared with the series' imaginative showrunner, Morywn Brebner, and one that the program has thrived on ever since. Each segment stands alone as a mini-film with its own pace and style.
You can check out Our Previous Article-
Can Jenny find the leads? Stream the season finale of #Coroner free only on The CW: https://t.co/EVhyz15Nqf pic.twitter.com/r5KD81xqg3

— The CW (@TheCW) December 19, 2022
Why is Serinda Swan Leaving Coroner After the Season 4 Finale?
After the events of the fourth-season finale, why is Serinda Swan abandoning her role as Coroner? You could have already heard this earlier in the year. Swan (who has plenty of credentials here to go along with her work on the Canadian import) has been the series' primary driving force as Dr. Jenny Cooper from the very beginning. This year, though, she took on a new role as director.
Serinda, however, has decided to take a break and pursue other interests after spending the previous five years developing them. Because of how commonplace such things are in the broadcast industry, this isn't exactly a bombshell of an admission.
People in this line of work are often on the move, exploring new opportunities as their careers progress. Swan invested several years in this endeavor; it's only natural that she would be curious about other opportunities.
You can check out Our Previous Article-
Last Lines
Mitchell, who has previously gushed over the cast and crew, continues the trend by raving over series star Serinda Swan, who made her directorial debut this season. "Serinda embraced the show's aesthetic and made it her own.
Leave your thoughts in the comment section below; we'd love to hear from you! Also, bookmark our website, Lee Daily, for the latest updates.