The protagonist of George Gallo's crime film The Ritual Killer is Detective Lucas Boyd, who investigates a string of mysterious and grisly killings in Clinton, Mississippi. For answers, Boyd consults Dr. Mackles, an expert on Africa, because the killings appear to be ritualistic.
Film protagonists Cole Hauser (as Boyd) and Morgan Freeman (as Mackles) work together to find the killer(s) responsible for a string of shocking deaths. Since the film's ending leaves many questions unanswered, we dove headfirst into them. Please, let us discuss this together.
The Ritual Killer Plot Synopsis
At the outset of 'The Ritual Killer,' Italian police detective Marco Lavazzi is looking into a brutal murder that took place in Rome. As a result of his inquiry, Randoku is identified as the person responsible for the deaths of multiple law enforcement officers he encountered while evading capture.
An individual by the name of Shelby Farner, a successful businessman, arranges a meeting with him and subsequently recruits him for an unspecified job. Detective Boyd's job as a police detective in Clinton, Mississippi is in jeopardy because he cannot keep the death of his daughter, Jessica, from affecting his work.
After sifting through the riverbed, he finds the body of a young woman who had been murdered before her body was discovered. Randoku kidnaps a little boy, age 10, from the same city as the crime while he tries to figure out who committed it.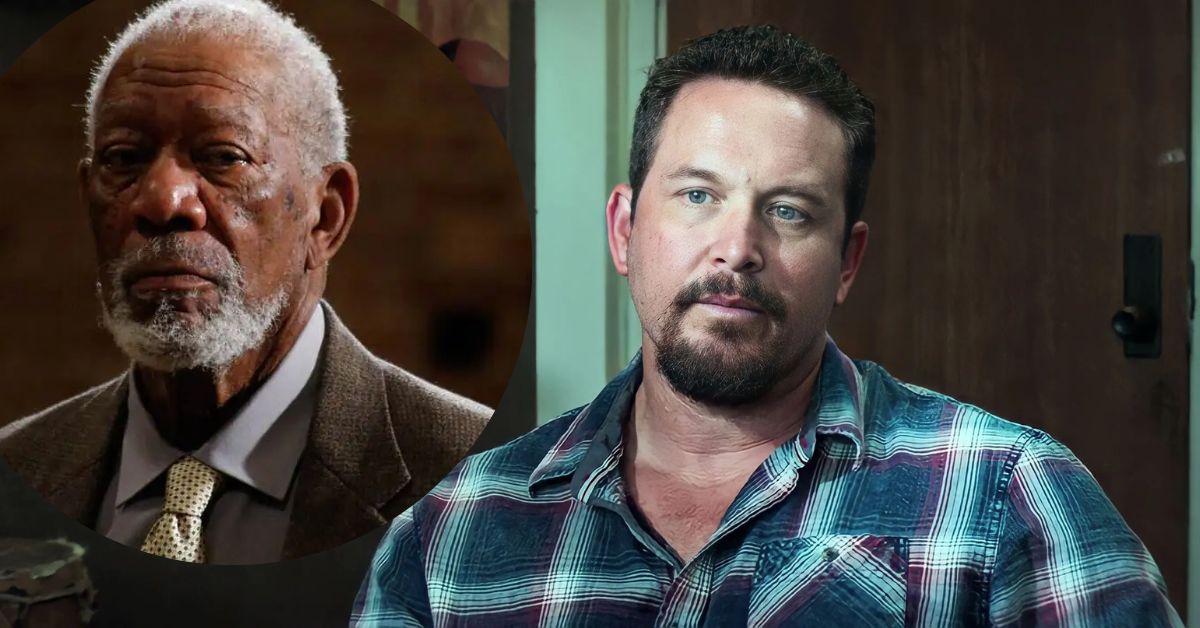 The dead body of a ten-year-old child is discovered in an abandoned building beside many items associated with African traditions, and soon Boyd and his girlfriend Maria are called there. It's the same for Dr. Mackles, who is hesitant to speak to the police officer after Boyd takes the same to him.
Due to Boyd's insistence, Mackles finally admits that the cop is looking into a sangoma, the South African equivalent of a witch doctor. Mackles elaborates by saying the killer is using the organs he removes from his victims to create potions that will help his customers become more successful and wealthy. Farner tells Randoku that he wants Randoku to go after a young, intelligent person next. The police catch up with the sangoma as he searches for a victim.
Randoku outwits Boyd and his men by wounding the detective's girlfriend, Maria, and then running away. From Randoku's apartment, Boyd obtains Lavazzi's contact information and places a call to the Italian police officer, who informs the detective that Fernan is the mastermind behind the serial killings.
When Boyd runs across Farner, he makes a threat to harm him. Despite being on the run, Randoku sets up a trap for Katie, intending to kill her so that his client can have his "medicine" prepared with the organs of a young and intelligent person. After Katie vanishes, Boyd investigates and discovers the riverside homes held by Farner's business. The two of them (Mackles and himself) end up at the same location when he locates a property.
Here are links to our most recent articles that have been highlighted. If you want more information and a closer look at the end of the season, you can check out:
What Happens to Dr. Mackles at the End of "Ritual Killer"? Why Did He Meet With Randoku?
Boyd tries to save Katie from Randoku, but Farner strikes the detective from behind. After hitting the businessman, Mackles confronts Randoku. The sangoma attempts to murder, but the professor can stab him to death. After some time, Boyd can save Katie.
In a subsequent phone contact, Lavazzi informs him that nine months ago, Randoku traveled to Rome to hear Mackles speak and meet with the professor on multiple occasions. Before Boyd can contact Mackles at work, the professor has already left on an indefinite leave.
Mackles mysteriously vanishes to track down Randoku, who manages to evade capture despite being stabbed in the back by the professor. The African academic has the opportunity to be the one who introduces the international criminal to the benefits of muti, a form of traditional medicine practiced by sangomas in South Africa.
It's possible that after hearing Mackles's talk in Rome, Randoku realized he could market the technique to foreign companies like Farner. The professor must have been sufficiently impressed by his "enthusiasm" for the subject to have led to a meeting between him and Mackes, where they discussed the method.
After working together with Boyd to bring down the ritual killer, Mackles may have learned that he trained a cold-blooded murderer to make a profession by taking innocent lives. It's possible that the professor harbored remorse about his role in the deaths of several people, including a young kid of ten.
Once Randoku evaded capture, he may have pursued him out of guilt, hoping to put an end to the murders that might be traced back to information he provided to the killer. Despite Randoku's knowledge that Mackles is assisting Boyd in capturing him, the professor is spared when he makes up his mind to spare the professor's life, most likely because of the professor's contribution to Randoku's career as a sangoma.
Is Randoku Dead?
Now Randoku has escaped and Katie has been rescued, Boyd has run out of options. He learns that Randoku and Mackles knew each other in the past, but with the professor gone, he is unable to take any action. Then, out of the blue, he gets a box from a stranger. When he opens it, a note from the professor that simply reads "I GOT HIM" greets him.
The note from Mackles suggests that he successfully obtained Randoku. The professor hasn't been nice to the ritual killer, as the parcel also contains a set of eyes that appear to belong to Randoku. Mackles may have unwittingly taught Randoku the African practice of muti; hence, the professor was justified in killing the ritual killer to stop the bloodshed.
Not only does Boyd get a package, but so does another person. The Italian policeman Marco Lavazzi also gets one. Given what was sent to Boyd, it's reasonable to conclude that Lavazzi's shipment also contains an organ that once belonged to Randoku.
For more information and a full breakdown of how Ritual Killer ends, check out the tweet provided below-
'The Ritual Killer' Ending, Explained: What Happens To Randoku's Eyes? Is Boyd Dead Or Alive? https://t.co/yY9duMrdk5

— Film Fugitives (@FilmFugitives) March 13, 2023
And if that's the case, then the ritual killer likely met the same fate as his victims: he too bled to death. Mackles' pursuit of Randoku suggests he is trying to come to terms with the killings he has caused, suggesting that the professor executed the ritual killer out of respect for those who were killed by him.
Mackles may have dressed as a sangoma to murder Randoku in the same manner in which he murdered others. It's safe to presume that Professor Mackles has given Organ Broker Randoku a taste of his own medicine by having him transmit his victim's organs to Boyd and Lavazzi.
Mackles would not have had an easy time capturing and killing Randoku because sangomas are thought to be extremely powerful beings. He must have been able to murder the ritual killer with the help of his extensive knowledge of African culture. If that's the case, Mackles must have killed Randoku by employing the same information that made him a killer.
How Come Detective Boyd Eats Randoku's Eyes?
Boyd picks up the eyes from the package and puts them in his mouth after reading Mackles' note. Boyd has some trouble eating what appears to be Randoku's eyes, but he eventually succeeds. Mackles informs Detective Boyd about muti as he investigates the ritual killings.
As each human organ has a unique effect, the professor describes how sangomas direct their clients' efforts. Mackles asserts that whereas the intellect is prized for insight and authority, genitalia is taken for virility and good fortune. Those who partake in the same are expected to gain 20/20 vision and farsightedness.
After executing Randoku by muti, Mackles likely decided that he didn't want his body parts to go to waste. The professor may be sending Boyd a figurative set of eyes to provide the investigator with farsightedness and clarity of vision. Mackles's desire to provide Boyd with 20/20 vision need not involve corrective lenses.
Below are links to our latest featured articles. For more information and a preview of the season's ending:
Even if his superior downplays the significance of the detective's discovery of two bodies, the professor can still be meaning the detective's vision. To prevent murderers and other criminals like Randoku from causing a catastrophe, Mackles may ask Boyd to improve such a vision so that he can foresee their actions.
If Boyd is truly angry with the ritual killer, he can vent his frustration by devouring Randoku's eyes, he says. Boyd may have planned to take revenge on Randoku for nearly killing his partner Maria, but Mackles's assassination of the international criminal prevents that from happening. Boyd may feel like he is taking part in an act of revenge by eating Randoku's eyeballs.
The Ritual Killer is now available to stream on Apple TV.