In 2016, a 13-year-old named Max Loughan ended the country's energy issue. For just $14, he built an energy-harvesting machine. Loughan said that the device converted electromagnetic energy into usable electrical power. He was able to power an LED light string using his own apparatus.
When he was young, he was often compared to Nikola Tesla. As far as I could tell, Max deserved this acclaim since he built a device that could harvest energy from the air. A local reporter who spoke with him was curious as to how much more power a larger harvester would get. The hoopla around Max and his invention eventually subsided. Concerns have been expressed online concerning Max's health.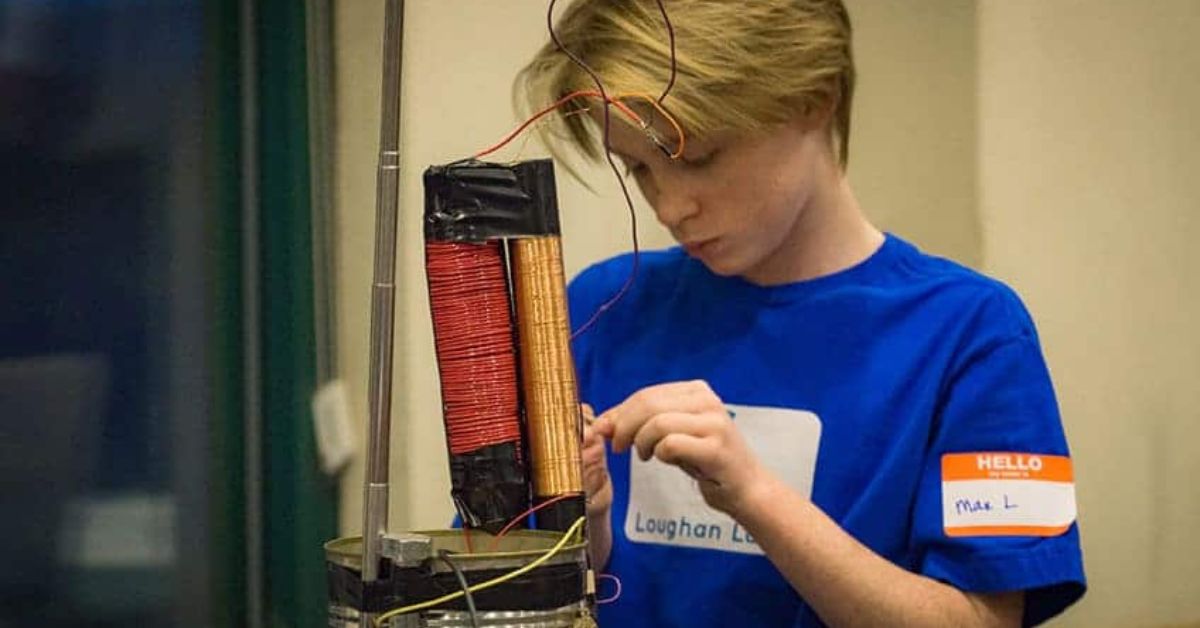 Where Is Max Loughan Now?
Max Loughan was heralded as a prodigy who will liberate the world's energy supply. The adolescent participated in a number of interviews and public appearances. His enthusiasm and command of scientific jargon won over his peers, but unfortunately, his idea wasn't very marketable.
Not enough usable power can be generated from the "free" electromagnetic energy in the air. With Max's hypothesis as inspiration, ElectroBOOM conducted a video experiment on YouTube. Through the use of a wire, he determined the ambient level of electromagnetic radiation. The highest amount of energy measured in the air was less than one volt.
You can check out Our Previous Article-
To paraphrase the video's January 24, 2018 narration: "Not enough to power stuff." The idea that Max "invented" has been existing for about a century. It was a crystal radio that Loughan built using cutting-edge technology. It was a method of communication that converted radio waves into audible noise.
Max's parents were blamed for encouraging him to promote a useless product. Scientists and the local TV station that reported on Max's creation said they should have done more research before reporting on it. Looking over Max's biography on the We Are Family Foundation, it's easy to see why everyone is so enamored with him.
Here we have a tweet related to him: 
Meet Max Loughan, the youngest science CEOs ever, at age 13. #WeAreNexus pic.twitter.com/OorafIqo9i

— NEXUS (@theNEXUSsummit) July 21, 2016
Max's goal in providing lighting to those in need is to make their lives better in a variety of ways, including making them safer, facilitating education, and making it simpler for them to carry out tasks that we take for granted. Max has been invited to speak at events in four different countries and serve as a judge at the World Science Festival in Brisbane, Australia, in addition to his numerous speaking engagements in the United States.
Loughan resumed his low-key lifestyle after the failure of his "innovation." In April of the year 2020, he made his last social media post. I like constructing objects, it read. I intend to effect positive change in the world. I want to inspire others as well. Late in 2022, concerned about Max, jjemmans searched for him on TikTok. Jjemmans uncovered a photo of Loughan and his loved ones from March 2021. Some users of TikTok remarked
I am aware that there is nothing new to report from this year, but everyone seems to be staying in the shadows and not making any efforts to come forward. His family has just launched a firm in Nevada, and he is in the process of securing a patent. It seems that everyone in their family is healthy and happy. Simply put, they don't do anything online but hide.
What Happened To Max Loughan?
At one time in his life, Max Laughlin was widely considered to be among the most brilliant young minds anywhere in the globe. Even though he only had 13 years of life, he managed to construct a Free Energy Device that could provide free energy to the whole globe. However, in 2018, Max Loughan mysteriously vanished.
Max Loughan, then 13 years old, solved the world's energy dilemma in 2016 with the invention of a $14 gadget that draws energy from ambient air. Loughan first said that the gadget converted electromagnetic energy into electrical energy. After that, he used the energy from his improvised device to turn on a series of LED lights. Unfortunately, as the dust settled on his "creation," Loughan retreated into obscurity.
You can check out Our Previous Article-
Leave your thoughts in the comment section below; we'd love to hear from you! Also, bookmark our website, Lee Daily, for the latest updates.