August 11th, 2014, was a dark day in the history of the entertainment world. Robin Williams, a global fame and one of the most respected names even in today's industry killed himself in 2014, leaving the world in complete shock.
Best known for films like "Dead Poets Society," "Mrs. Doubtfire," "Good Will Hunting," "Jumanji," and more, he was the most beloved Hollywood star in the world. As soon as the news of the star's death was made public to the media, the fans couldn't hold themselves from him, shattered and broken.
A man known to spread happiness and make people laugh ultimately gave up on his life without sharing the pain he had been suffering from all this while. 
The Academy Award-winning Actor always had a happy-go-lucky persona. But little did his friends and family know that the actor had been fighting a battle that hardly anyone knew about. To this day, fans have been trying to figure out why Robin Williams killed himself. Today, your queries will have the answer you have been longing for.
How did Robin Williams die?
Fans have guessed that it was the actor's struggle with depression or the issues with his old addictions that has unknowingly become the cause of the actor's death. It has been seven years since the end of the fan-favorite actor but the valid reason for his sudden demise has not been known until now. 
The last time Susan, his wife, saw Robin, he seemed better than his usual self. He was using his iPad and then at around 10.30 p.m., she dozed off to sleep. His last words were, "Goodnight, my love…goodnight, goodnight," and then he went to a different bedroom where he took his life.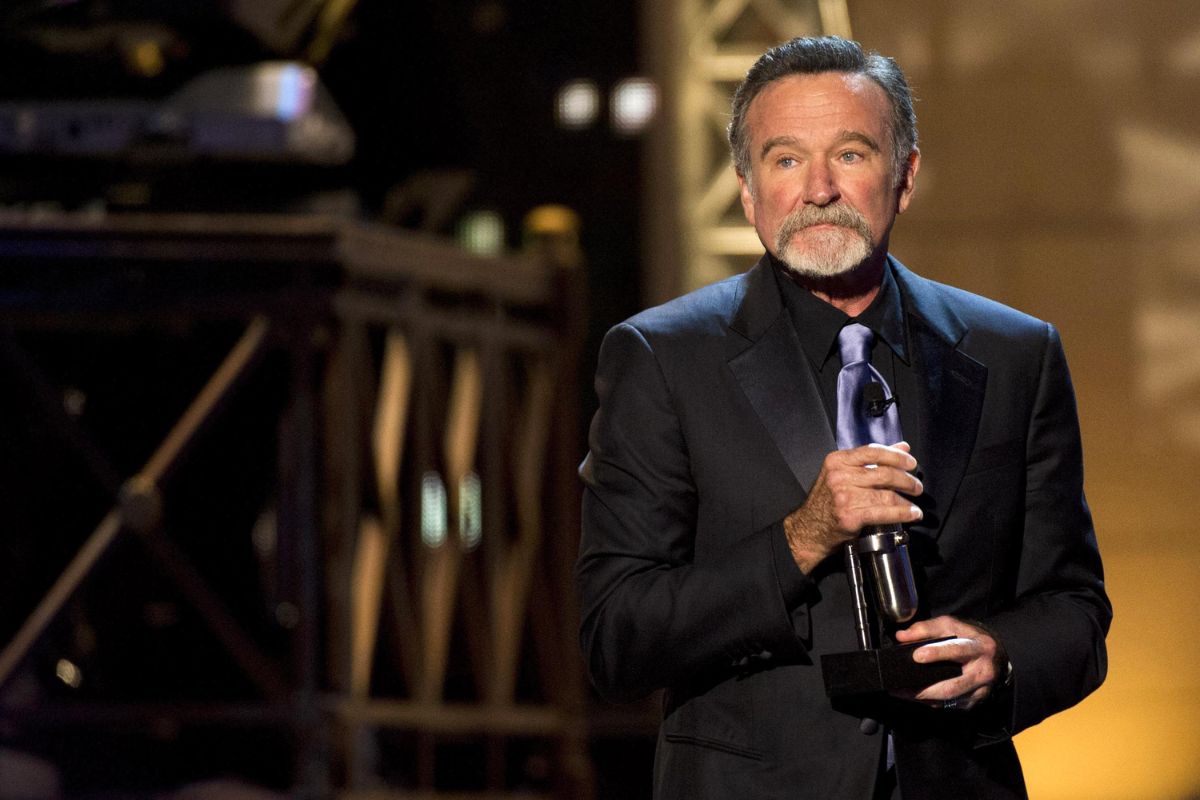 The following day, Susan left the house thinking that her husband was still busy sleeping. But Robin's assistant picked up the door lock and discovered Robin's dead body at 11.45 a.m.
Upon opening the door, it was seen that Robin had hung himself with a belt. One end of the belt went around his neck, whereas the other was "secured between a closet door and door frame in the bedroom." Further investigation was held and police found superficial cuts all over his left wrist. Also, antidepressants and a pocket knife having blood on them were found.
Do check more related articles:
Shirley Watts, the 84-year-old Wife of Rolling Stones Drummer Charlie Watts, Died
The Reason Why Actor Robin Williams Killed Himself
The actor's wife, Susan Schneider Williams, has now disclosed the details about the status of Robin's health at the time of his death. Williams used to stay anxious, paranoid, and depressed during the final few days of his life. But that wasn't the entire story.
Post the autopsy reports. It was found that the actor had Lewy body dementia which can be categorized as a debilitating brain disease having features of both Parkinson's and Alzheimer's.
This significantly impacts an individual's sleep, cognition, movement, control over one's body, and behavior. It was heard that he kept complaining about a "gut discomfort" even during his second wedding anniversary.
Robin Williams was right. pic.twitter.com/z147jWYtUg

— James Melville (@JamesMelville) December 29, 2022
After the autopsy results were out, Susan revealed, "The doctors said to me after the autopsy: 'Are you surprised that your husband had Lewy bodies throughout his entire brain and brain stem?' I didn't even know what Lewy bodies were, but I said: 'No, I'm not surprised.' The fact that something had infiltrated every part of my husband's brain? That made perfect sense."
Even when talking to New York Times culture reporter Dave Itzkoff, Susan said, "It was like this endless parade of symptoms, and not all of them would raise their head at once. "It was like playing whack-a-mole. Which symptom is it this month? I thought, is my husband a hypochondriac? We're chasing it and there are no answers, and by now, we'd tried everything." 
The answers about what bothered Robin so much were finally out, but it was late already. The star was already dead and we wish it could have been diagnosed way earlier so that it wouldn't have ended up in such a tragic situation.
Dr. Miller, an expert, said that Robin is a genius to have fought with such critical conditions for so long. Robin Williams may have left the world too early but his work and legacy will never be forgotten. We wish he would have remained amongst us to witness the positive change he has brought in his beloved world!
Do check more related articles:
What Was Jho Rovero Cause of Death? What Happened to Her?
Is Nike Tech Kid Dead From Suicide, Or What Happened to Him In Actual?
Please stay connected with us on Leedaily.com for the latest and recent updates.