1899 Season 2 Canceled: After their wildly popular series Dark ended in 2020, the creative team of Jantje Friese and Baran bo Odar is returning. Their highly anticipated second season, 1899, is an expansive period drama on board the passenger ship Kerberos.
To entice naïve viewers once more, this latest Netflix original features intrigue, elements of terror, and a hefty amount of science fiction spectacle. The story centers on the disappearance of a vessel with a similar design, the Prometheus, closely connected to the Kerberos' crew and passengers.
While traveling to New York over the mighty Atlantic Ocean, Captain Eyk Larsen (Andreas Pietschmann) and his shipmates come to locate this vanished ghost ship. When these two ships are grounded next to one another, the poor passengers on the Kerberos will experience unspeakable horrors and unfathomable mysteries.
The first season of 1899 is a captivating and perplexing thrill trip that teases viewers with new secrets and intriguing details about its cast of characters. Every episode seems to conclude with a mind-boggling cliffhanger that will undoubtedly polarise viewers.
The show has a compelling script and an outstanding cast, and it is exquisitely produced in every way, from the evocative score to the spectacular images. There is plenty to commend about the excellent craftsmanship here, but will Netflix make another voyage out to these dangerous waters?
Why Was 1899 Season 2 Canceled by Netflix?
There won't be a second season of 1899, according to a reliable source, Netflix has canceled the show. Creator Baran Bo Odar verified the information on his Instagram page:
We must break the bad news to you that 1899 will not be renewed. As we did with Dark, we would have wanted to wrap up this amazing journey with a second and third season. But occasionally things don't go as you had hoped. Such is life. We are aware that millions of fans would be disappointed by this. But we want to express our sincere gratitude for your participation in this fantastic trip.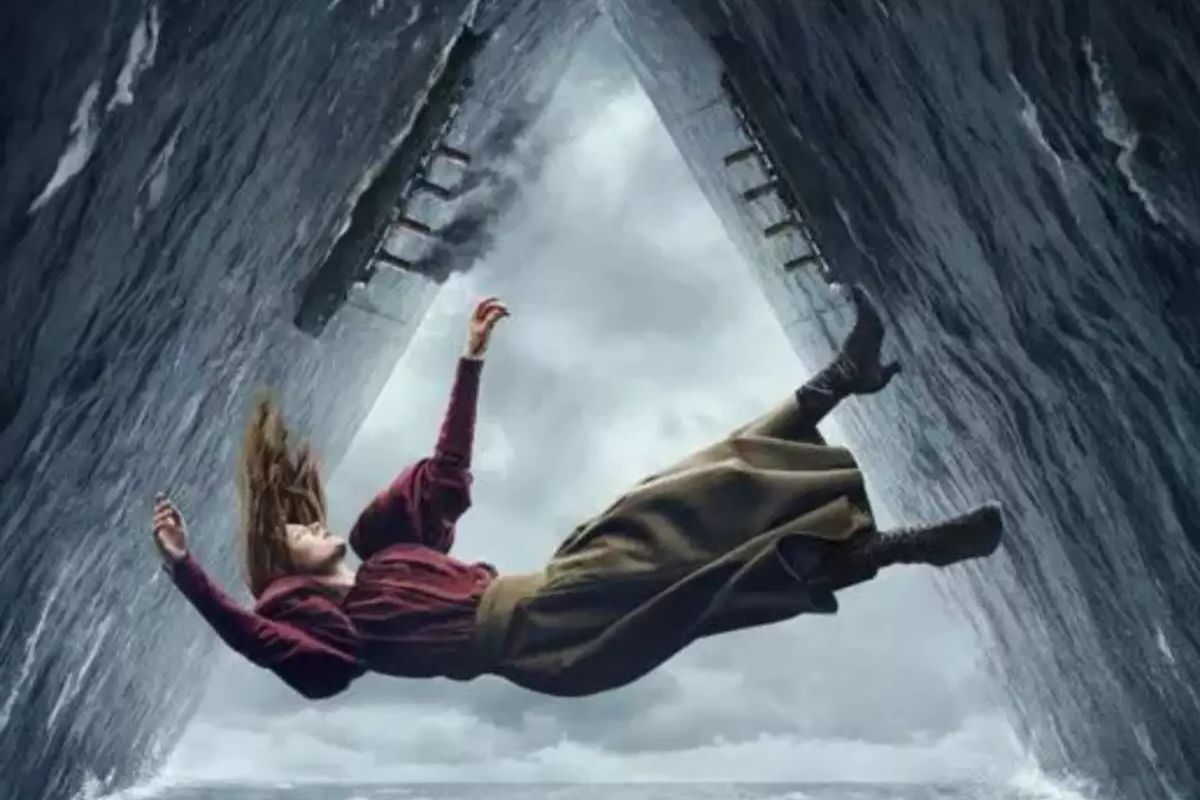 Many people might not be very shocked by this. Netflix frequently cancels series based on watch-hours statistics, but there was a lot of hope that the streaming site may give 1899 a chance, especially in light of Dark's popularity, which amassed a sizable following over time. Perhaps this is an indication of what Netflix will do in the future, with a more ruthless strategy in mind.
We feel let down. This is a major setback for people who loved Dark and wished there was another series that provoked as much contemplation.
These Seasons Are a Must-Watch for Any Fan:
Is 1899 on Netflix Worth Watching?
Currently, Netflix has not renewed 1899, but we anticipate additional information to become available soon. Dark, the first Netflix original in German, has three seasons and a total of 26 episodes. The program managed to wrap up satisfactorily, concluding its complex story in a way that seemed plausible.
Although Dark was a superb television program, it must have appeared unpopular at the time. Consider making a proposal for a German science fiction program with a complicated time travel plot. But the risk paid off because it became a success for the streaming platform. Hopefully, 1899 will yield comparable outcomes.
I honestly don't know what to say…1899 got cancelled 💔 pic.twitter.com/P27j4jF1ZZ

— 1899 🜃 (@1899Netflix) January 2, 2023
The series features numerous complex characters, multiple plots, and multiple languages. It is simple enough to understand, but it takes several watches to take it all in. The show's complexity and head-spinning turns might turn viewers away, but it might be doing the typical viewer a disservice.
These days, I think the audience wants to be both entertained and bewildered. Dark's initial success can be attributed to this. The goal is for viewers to be able to piece these mysteries together on their own. And the experience gets better the more difficult the challenge is.
I believe 1899 has a lot of potentials for Netflix, so I'm expecting that the streaming behemoths will eventually renew it. Given Dark's past, it's not difficult to make a prediction. With this series and its ongoing collaboration with Jantje Friese and Baran bo Odar, the firm is unquestionably on to a winner.
Last Lines
Hopefully, 1899 will be equally prosperous and open up new opportunities for the German team. We'll continue to keep you informed of any developments on the upcoming renewal of 1899. Bookmark our site leedaily.com for the latest news and share this article with your loved ones.