Even though she didn't have the best upbringing, Trixie Mattel (real name: Brian Firkus) has achieved remarkable success under the appellation that was meant to be derogatory to her femininity.
After all, she has developed into a famous drag queen, TV personality, performer, and businesswoman, and she has found true love with a successful Hollywood producer, David Silver. If you are interested in learning more about their love story, which was only hinted at in the 'Trixie Mattel: Moving Parts' documentary and the Discovery+ series 'Trixie Motel,' you are in luck.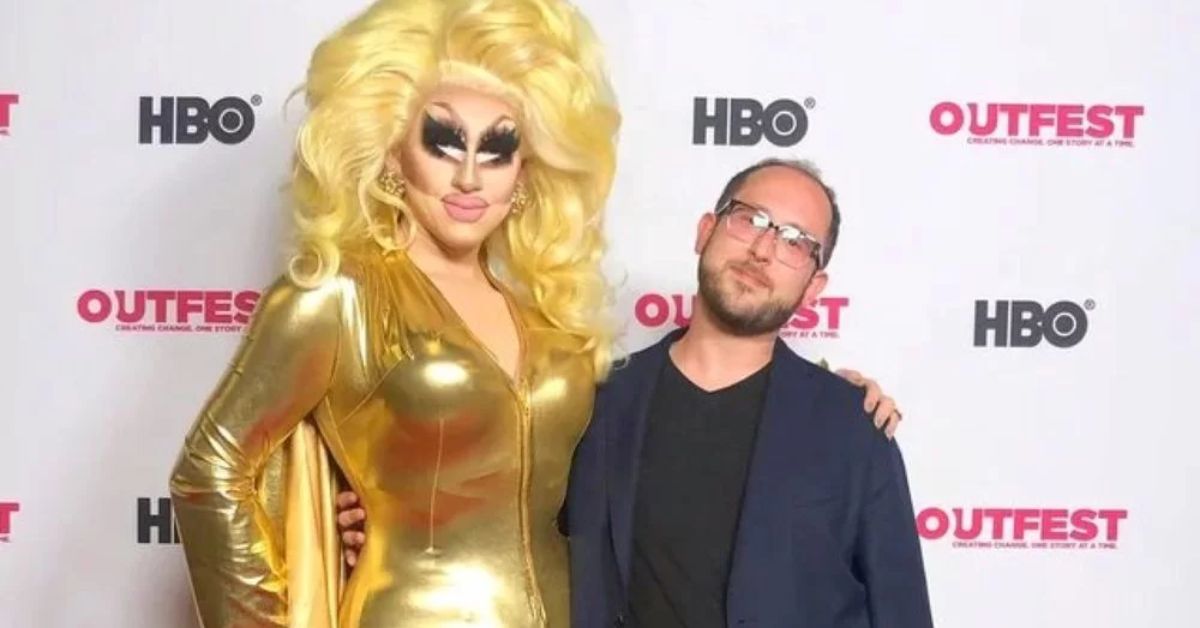 Did Trixie and David Break Up?
Trixie Mattel (Brian Firkus) and David Silver (especially as shown on Silver's social media platform) are still very much in love with one another. The Instagram account of the film and TV producer showcases every facet of their relationship, from recent cuddly photographs and flirtatious remarks to their unwavering support for one another. However, Trixie has never shied away from discussing her boyfriend freely in interviews whenever asked, despite the fact that she continues to maintain her public presence more business and brand-focused.
So, it was David who, once again, suggested the reality program concept of the "Trixie Motel," proving that the pair had no intention of really having children. Recently, Trixie spoke EW about the Discovery+ original, saying, "This is a real relationship," and adding, "…we took this huge gamble together [with this motel project]. Gay married? Ain't s**t. Having kids? Ain't s**t. All my dreams have come true. Because this is truly 50-50, it was an affirming moment of we're on the trail of some real s**t. It's some s**t that can outlive both of us; it's so sickening."
She continued, "I love my partner; he's never done this before, it's easy to get a boner emotionally when you see your partner do something really well." In addition, Trixie mentioned that she and David had long dreamed of opening a drag club in Palm Springs and, later on, perhaps a few additional motels around the country, each one designed to be a perfect reflection of its own culture. 'The Trixie Motel Palm Springs is very California, very desert,' she said. "So maybe one in Nashville that's a little more yee-haw that's aimed at bachelorettes, or one in Florida that's like a true vacation bungalow."
You can check out Our Previous Article-
Trixie and David's Relationship Journey
It is unknown how or when Trixie met David, however the two became official after her appearance on season 7 of "RuPaul's Drag Race" in 2016. Since the former has worked as a crew member on blockbuster movies like "Batman Begins" and "The Break-Up," it's probable that their careers in the entertainment business played a part. While Trixie freely admits to drawing from her own life for her projects, she does her best to keep the details of her romantic relationships out of the spotlight.
David, who produced the documentary Trixie Mattel: Moving Parts, is widely credited as having persuaded Trixie to begin revealing a more personal side of herself for the first time. In 2019, she said to World of Wonder, "Originally, I don't like to work with anybody that I have a relationship with."   and I agreed. The fact that David was an integral part of her life and the production, she hinted, was only a bonus.
The drag queen's boyfriend is not only a co-owner of Trixie Motel but also an executive producer of the reality program centered on the establishment. Even more crucially, she seemed to be doing this more for David, as she remarked in the series that she hoped he would succeed since he has always been so proud of her accomplishments. Since we've been together for five years, Brian remarked, "Our relationship has been five years…of watching all my dreams come true," Brian said, "…and this project is one of David's dreams that I really, really want to see come true."
You can check out Our Previous Article-
Last Lines
Despite not having the ideal upbringing, Trixie Mattel (real name: Brian Firkus) has achieved tremendous success while using a moniker that was supposed to be insulting to her gender.
What do you think about this? Do share your reviews with us in the below section. Also, mark our website Leedaily.com for more such updates.