The murder of Rick Godfrey, 39, in Phelan, California, in April 2015 is detailed on the Investigation Discovery special "Murder in the Wicked West: Cowboy Conman." About eight months later, in December 2015, his body was discovered in Llano.
Two suspects were arrested in connection with Rick's murder, however one was released owing to insufficient evidence. Here is what we know about the case thus far, including the identity and whereabouts of the perpetrator or killers.
How Did Rick Godfrey Die?
On February 28, 1977, in New York, the world was introduced to Allan Frederick "Rick" Godfrey Jr. He trained horses and retired from the rodeo circuit at a young age, as depicted on the show, so it's safe to assume he had some sort of fascination with the Wild West.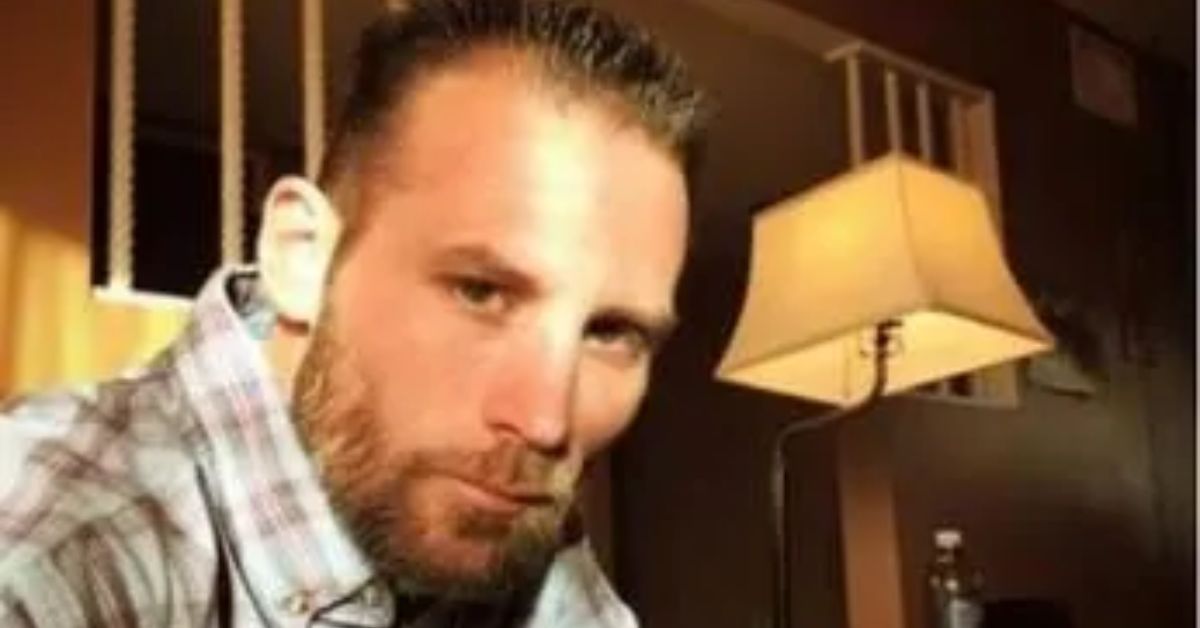 Throughout his travels from western town to western town, Rick's actions garnered him a reputation as a ladies' man, as was mentioned in the episode. The charming and talented horseman soon made his home in Phelan, where he began working for Dale Cecil Brewster and Debbie Harris on their ranch.
He kept his dog, Zip, in a small trailer on the site and was fond of interacting with the farm horses owned by his landlords. Cowboy, as Allan Godfrey Sr. fondly recalled his son. He felt at home in the rodeo arena.
He found excitement in that. His affections lay there. The 39-year-old was reportedly seeing Lisa Simonsen when he vanished on a weekend in April 2015. On April 17th, Rick was using Dale's vehicle to assist Lisa with a furniture move.
But he had to get back to his house to return the borrowed truck the same day he was planning to visit his girlfriend. On the other hand, he never came back or tried to get in touch with Lisa again.
Allan Sr. reported his son missing at 9 p.m. on April 18, 2015, after he was unable to get in touch with him. The police looked into every possible lead, but were unable to find Rick.
While riding his dirt bike through the enormous high desert town of Llano on December 18, Trevor Thompson discovered a human leg bone near the intersection of 228th Street and Fort Tejon Road.
There was a couch over the grave, he said. The animals had clearly dug up whoever had been there. After arriving, the cops discovered a body in a shallow grave with the person's face down.
The victim was hogtied, with their hands bound behind their backs and duct tape wrapped around their head. Police used DNA samples taken from Allan Sr. to confirm that Rick's body had been found. Death by strangulation was confirmed by an autopsy.
Who Murdered Rick Godfrey?
After receiving the missing person complaint, police questioned Rick's girlfriend, Lisa Simonsen, about the last time she saw him. She informed the police that after Rick received Dale's SMS demanding the quick return of his truck, Rick became "very agitated."
She stated that she and Rick had a petty quarrel, and that Rick had to drive two hours back to return the car. Following an interview with Dale, the detectives discovered a suspicious and unexpected revelation.
Dale allegedly told the police that he and Rick got into a violent altercation after Rick's return, as reported by Deputy District Attorney Justin Cocker. After the incident, Dale said Rick jumped his fence and he hasn't seen him or heard from him since.
He told the cops he had already filed a report with the Sheriff's office about the incident. His 911 call, in which he can be heard saying, "We got into a fistfight. Rick got the living hell beaten out of him by me.
Dale stated that his neighbor, Laura Vasquez, had initially complained to him about Rick taking hundreds of dollars and a bracelet from her. Dale said that's why he got so mad at his employee and told him to get off his property right away, which allegedly escalated into a physical altercation.
Witnessed Rick hit his head while scaling his fence and then run off toward the desert, he informed detectives. Police were worried that Rick was laying somewhere critically injured and in need of quick medical assistance because of this.
Thanks to Laura's interview, they learned that Rick was her business partner and had even lived in her home for a while. The investigators eliminated Laura as a suspect despite the fact that the $25,000 she lent was a primary motive for the crime.
Laura told the police that she had informed Dale about the rumored affair between Rick and Debbie, which could have infuriated Dale's significant other. Nonetheless, Rick's pals wouldn't accept that he was up and left without taking his dog or anything else of value with him.
Because Rick had turned off his phone, the police were unable to locate him. After a few days, the police discovered that Rick's landlords said he may have returned for his dog, Zip, further complicating the case.
The police also discovered numerous posts on Rick's social media sites praising his abduction and placing blame on his promiscuity. The deputies sought to pursue every conceivable lead that emerged from his social media activity, but to no avail.
The discovery of Rick's body made Dale the main suspect. Police investigations revealed that in 1991 Dale had been convicted of assault with a lethal weapon and that he had been accused of domestic abuse against his ex-wife.
When the detectives went to Debbie's ranch to question her further, they discovered that she and her husband had abandoned their things and fled the area.
Stay connected with us for more information on our site Leedaily.com