In a shocking incident, veteran UFC fighter and bare-knuckle fighter Phil Baroni was detained in Mexico on suspicion of killing his girlfriend following a fight.
According to accounts, Baroni got into a fight about "cheating" in a hotel with his girlfriend while under the influence of drugs and drinking. The event took place in San Pancho.
On Sunday, Baroni (45) contacted cops outside and reported that his girlfriend was not responding. The officers then entered the couple's hotel room and discovered a dead woman.
Baroni "beat his lover, a resident of Mexico City, to death in San Pancho, Nayarit, Mexico." He claims that after she confessed to having cheated, he violently threw her into the shower, where she hit her head and died a short time later.
Do check out more related articles here:
The naked woman's body was discovered on a bed covered by a bedsheet, with "many marks of beatings" and no indications of life, according to police officials.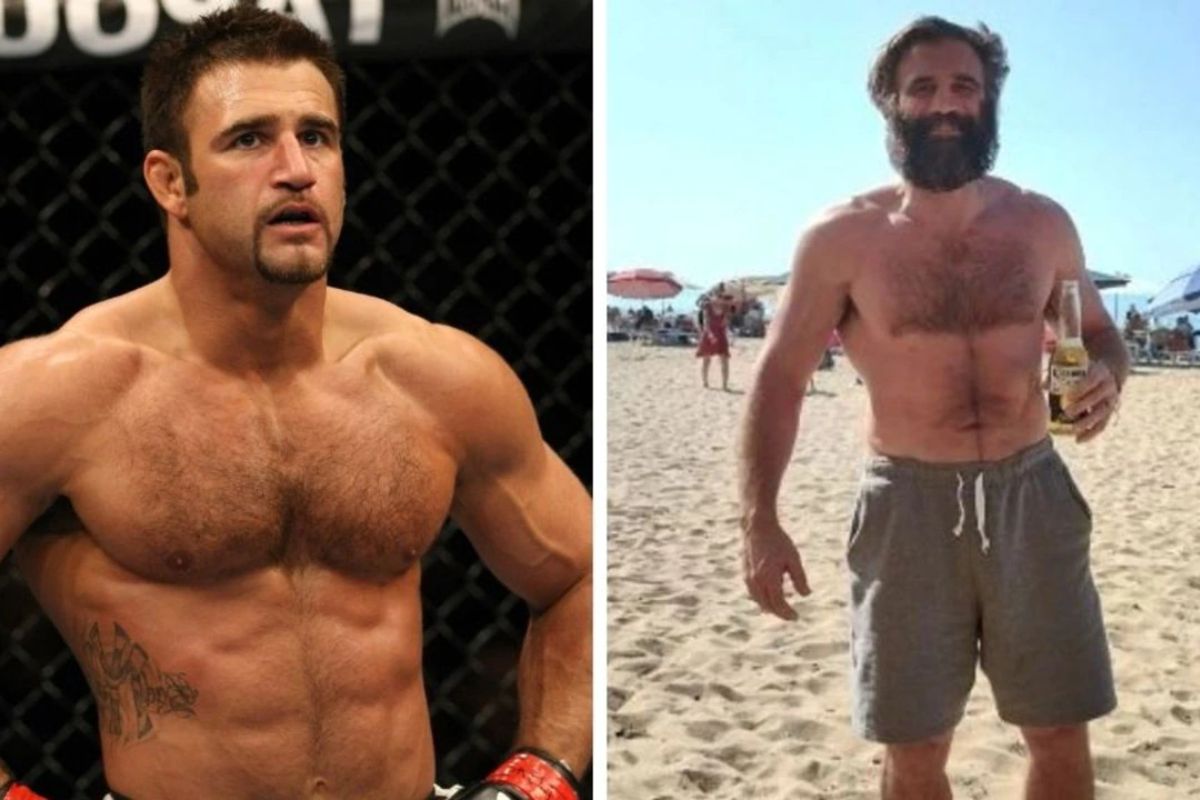 An extensive investigation is being conducted after Baroni was detained on suspicion of murder. Social media users have also seen pictures of Baroni interacting with police after the incident.
The New York Badass, Baroni, competed in the UFC from 2001 to 2005 before joining Japan's PRIDE Fighting Championship. He then alternated between a number of other MMA organizations before spending a second time in the UFC, where he took part in two fights.
In September 2019, he competed in his last MMA match, losing to Chinese fighter Sai Wang by first-round submission. Recent social media tweets by Baroni revealed that he had relocated to Mexico.
Former UFC fighter Phil Baroni accused of killing girlfriend
Phil Baroni, a former UFC fighter, was detained in Mexico after being accused of killing his girlfriend. According to Tribuna De La Bahia, the two were arguing inside a hotel in San Pancho at the time of the alleged incident.
The report claimed: "Baroni beat his girlfriend, a Mexico City native, to death in San Pancho, Nayarit, México. He alleges he threw her inside the shower with force after she told him she had cheated where she hit her head and passed away minutes later."
Phil Baroni has been arrested for murdering his girlfriend in Mexico pic.twitter.com/5ujYsGtKit

— YalaB (Tibau Fan Account) (@wolajustowska) January 3, 2023
Michael Bisping, a former UFC champion, was shocked to learn the news.
"I'm hoping this is a sick joke. Phil Baroni arrested for murdering his girlfriend???" Bisping tweeted.
Additionally, the investigation claims that Baroni was under the effects of drugs and alcohol.
"Uniformed officers arrived at the hotel with the informant, where they found the woman lying naked on a bed covered with a sheet that showed multiple marks of beatings, bruises on her face and parts of her body and no vital signs," the report noted.
Baroni has reportedly been taken into custody for homicide while a thorough investigation is ongoing. Baroni competed in the UFC from 2001 until 2005. At UFC 106 and UFC 125, he returned to the Octagon. He finished his Octagon career with a 3-5 record.
Do check out more related articles here:
In his final professional match, which took place in 2019, he was defeated by Sai Wang through submission, bringing his career record to 16–19. He competed for One Championship, Pride, Strikeforce, and Bellator.
Final Lines
What do you think about our post? Leave a Comment below. Also, forward our post to your friends. Visit our site Leedaily.com regularly for more news.