Actor Jeremy Renner, despite being one of Hollywood's most recognizable faces and names, has been at the heart of a number of disputes over the past decade, including one in which he supposedly hurt himself while plowing snow during the New Year's 2023 weekend.
While allegations that he threatened to kill his ex-wife Sonni Pacheco are more serious, others, such as his insistence on killing off his Marvel character Hawkeye, are less serious. The events surrounding the Jeremy Renner scandal are outlined here.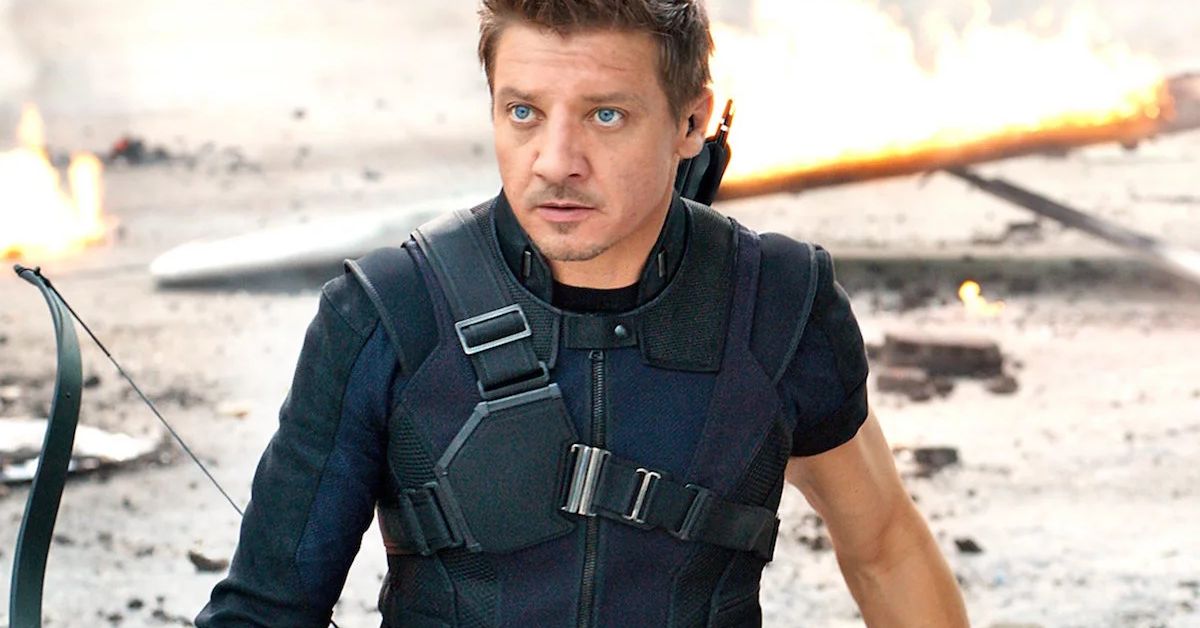 Jeremy Renner Wanted Hawkeye to Die in The Avengers
Renner said in a 2016 Q&A that he hoped Hawkeye, his Marvel Cinematic Universe character, would be killed off in the first Avengers film. Vulture stated that Renner was annoyed with Hawkeye's plan in The Avengers, saying, "I was just getting to know who Hawkeye was, and then zap, I go round like a zombie, I'm like Loki's minion."
In the end, he decided to end his character's story, albeit not in a particularly heroic fashion. Renner said, "I'm giving you an option if you just want to kick me out of this movie. Just, you know, at any given moment, if you wanna kill me off, daddy's gonna be having a heart attack."
These statements, on their face, aren't very offensive. However, Renner is rumored to have revealed that he staged many heart attacks during filming. You may be annoyed with the plot without making the actors and crew fear for your safety.
You can check out Our Previous Article-
Following Age of Ultron, Renner Sl*t-Shamed Black Widow
Black Widow's shifting feelings for Clint Barton, Steve Rogers, and Bruce Banner were a hot topic of conversation during the 2015 press tour for Avengers: Age of Ultron, and both Renner and Chris Evans were asked to weigh in. Renner shot back, "She's a sl*t." Evans laughed heartily and said, "She's a complete wh*re."
Fans were understandably offended by Renner and Evans' statements, even though Black Widow is a fictitious character and they weren't referring to Scarlett Johansson (who played the MCU hero). It was reported the next day in Entertainment Weekly that the two stars had issued comments.
Evans said, "Yesterday we were asked about the rumors that Black Widow wanted to be in a relationship with both Hawkeye and Captain America. We answered in a very juvenile and offensive way that rightfully angered some fans. I regret it and sincerely apologize."
Renner's statement was more of a non-apology: "I am sorry that this tasteless joke about a fictional character offended anyone. It was not meant to be serious in any way. Just poking fun during an exhausting and tedious press tour."
A few weeks later, on Conan, Renner seemed to double down on sl*t-shaming and the idea that comments about fictitious characters shouldn't be taken seriously. Renner reportedly said, "If you slept with four of the six Avengers, no matter how much fun you had, you'd be a sl*t. Just saying. I'd be a sl*t."  Let me add that. It would make me look like a wh*re. Not even the prospect of "a lot of online problems" appeared to phase him.
You can check out Our Previous Article-
Renner's Ex-Wife, Sonni Pacheco, Accused Him of Abuse
Renner and Sonni Pacheco tied the knot in 2014 and welcomed a daughter, Ava, before divorcing due to "irreconcilable issues" a year and a half later. In 2015, they formalized their divorce and reached a joint-custody arrangement for their children. Then, in 2019, Pacheco openly accused Renner of abusive actions against her and their daughter during a custody fight, just after the collapse of the Jeremy Renner app.
It has been said that Renner held a pistol to his lips and fired it into the ceiling while Ava slept, as part of a series of threats to murder both Pacheco and himself, as stated by ET. Pacheco claims in court records obtained by the publication that Renner told a babysitter he was heading to Pacheco's house to murder her and himself because "it was better that Ava had no parents than to have her as a mother."
According to the papers, Renner has a long history of substance misuse, was high while caring for his daughter, and had cocaine in easy reach of his child.
Similarly, in 2019, Pacheco told Page Six that in 2017, Renner bit Ava, then four, on the shoulder. According to the court filings, Ava told Pacheco, "Daddy bit me," before adding, "It's OK Mommy, it was an accident." When I confronted him, I warned him not to repeat the action. Ava "explained that the bite happened when [Renner] was being mean and yelling," according to the papers.
Renner refuted the claims, saying that Ava had been pinched by her seatbelt and that they would engage in "a nibble game called Ava burrito. According to the docs, he laughed and added," But not a bite. Tell her she's spicy. And the game ensues. Haha. Nibble game are fake nibbles."
These allegations are deeply upsetting. Pacheco has sought supervised visitation with Ava from Renner, who he has asked to give up joint custody of. In the meanwhile, Renner has applied for exclusive custody and asked for Ava's meetings with Pacheco to be supervised. The matter has not been resolved as of this writing.
Renner said he wouldn't publicly address Pacheco's charges (other than to label them "nonsense") in 2021, after accusing her of taking $50,000 from Ava's trust fund for herself in 2020. "I don't respond publicly or privately to nonsense," he said. "It only empowers it … If you respond to it, you give it gas. I don't fuel shit fires. I just don't do it. I refuse to."
Last Lines
Despite being one of Hollywood's most famous actors, Jeremy Renner has been embroiled in many lawsuits over the past decade, including one that claims he was injured while clearing snow over the New Year's 2023 holiday.
You may keep yourself up to date with all of the most recent news by visiting our website, leedaily.com.