Her sister said that she had died on December 26, 2022. Victoria Lee, an 18-year-old mixed martial arts (MMA) competitor for the ONE Championship, has passed away.
On January 8, Angela Lee wrote on Instagram that her sister had died on December 26, 2022, and the family had been "devastated" by her departure.
Lee wrote:
"She has gone too soon and our family has been completely devastated since then. We miss her. More than anything in this world. Our family will never be the same. Life will never be the same."
She added:
"Please give our family grace and respect during this most difficult time. And please, check on your loved ones. Keep checking on them. Give them hugs and tell them how much they mean to you. You just never know."

https://www.instagram.com/p/CnINSVoS21s/?utm_source=ig_web_copy_link
The South China Morning Post (SCMP) also reported that her death was publicly confirmed on January 6 by the Valley of the Temples Memorial Park and Funeral Homes in Kaneohe, Hawaii.
Her death's cause was kept a secret. Since then, several MMA personalities have expressed their sympathies to the family.
Henry Cejudo, a former UFC champion, wrote: "We prayed for your family and loved one. Condolences to the family".
Aung La Nsang, a competitor in the ONE Championship, wrote: "This can not be real! I am sorry to hear that @angelaleemma condolences to the Lee family."
Do check more related articles:
Shirley Watts, the 84-year-old Wife of Rolling Stones Drummer Charlie Watts, Died
entered the 2020 ONE Championship as a competitor
Victoria Lee, the younger sister of ONE lightweight and welterweight champion Christian Lee, grew up training in martial arts under the tutelage of her Singaporean father and Korean mother at the Lee family's Hawaii facility, United MMA.
She won the 2019 Junior World Championship of the International Mixed Martial Arts Federation, two Junior World Championships of Pankration, and the 2019 Hawaii State Wrestling Championship 2019.
She debuted in February 2021 against Thai challenger Sunisa Srisen after formally joining the One Championship in September 2020.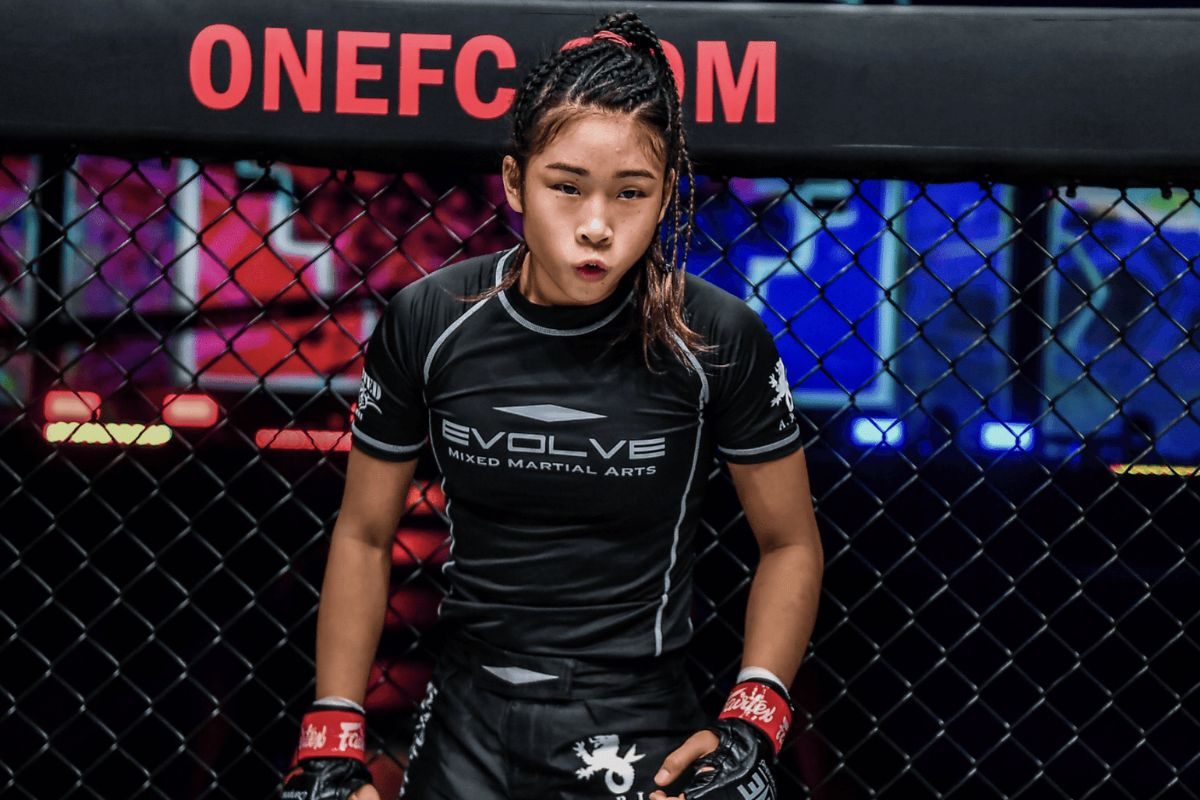 In the second round, she used a rear-naked choke to submit Srisen. Her second triumph came in July 2021, when she defeated Wang Luping of China in less than four minutes using another armbar submission.
In September 2021, she achieved her third victory by KOing Brazilian opponent Victoria Souza in the opening frame. The SCMP also stated that on January 22, a public memorial service would be held before her burial.
Angela Lee announces her 18-year-old sister Victoria's death
On Saturday, ONE Championship atomweight champion Angela Lee revealed the passing of her younger sister, ONE strawweight veteran Victoria Lee.
Angela Lee said on Instagram that her sister passed away on December 26, 2022, adding that "our family has been completely devastated since then." The cause of Victoria Lee's passing was not made public, but a ONE Championship PR representative indicated the organization was preparing a statement.
Victoria Lee, a promising prospect in the MMA world, wrestled in their native Hawaii and participated in pankration before following her older sister into the world of professional MMA. In the second round of her ONE debut in February 2021, she defeated Sunisa Susan. She defeated every opponent she faced while competing under the ONE brand, compiling a 3-0 record. She last competed in September 2021, defeating Victoria Souza via TKO.
"Victoria was the most beautiful soul who ever lived. She was the best little sister in the world. The best daughter, the best granddaughter and the best godma / aunty to Ava and Alia."
"We miss you so much, sis. More than you could ever realize. We're all broken. Because a piece of you was in each of us and when you left, those pieces were ripped out of us."
"We will never be the same."
The Lees are run by their father, Ken Lee, who could not be reached for comment immediately. Angela Lee told Brendan Schaub that a title was in her sister's future, predicting her younger sister would outperform her in the ring.
Victoria Lee previously stated that her sister and brother were her two major role models in an interview with MMA Fighting.
Christian Lee, Victoria Lee's brother, just added another gold to the family dynasty by winning the welterweight title in November, making him a two-division champion after winning the lightweight title.
In addition to posting a tribute to Lee on social media, the CEO of ONE Championship, Chatri Sityodtong, also released a statement.
"I am heartbroken by Victoria Lee's passing," Sityodtong wrote on Facebook. "I first met Victoria when she was 11 years old. I watched her blossom over the years as a martial artist and a human being. I remember thinking how wise, thoughtful, and selfless she was beyond her years. Of course, she was an extraordinary martial arts prodigy even back then, but I could see that she was so much more than that. Victoria had the purest heart of gold and a brilliant mind. She looked after others before herself. She wanted to use her life to help the world.
The ONE Championship team is devastated over the tragic passing of Victoria Lee. We send our most heartfelt condolences to her family and friends at this difficult time. pic.twitter.com/EUIp8jplxN

— ONE Championship (@ONEChampionship) January 8, 2023
"I will always remember Victoria for the beautiful and precious soul that she was. May you rest in peace, Victoria. We will all miss you. I send my love, prayers, strength, and light to Ken, Jewelz, Angela, Christian, Adrian, and all of their loved ones. I am so truly heartbroken about your loss. May God bless you."
Do check more related articles:
Final Lines
We provided information regarding Victoria Lee in the preceding article. If you enjoyed this content, please return to our website Lee Daily.