The NFL regular season ended on Sunday at Lambeau Field, with the Lions shocking the Packers 20-16. Running back Jamaal Williams completed the night with a tremendous postgame interview. Williams, who played his first four seasons with Green Bay, visited his former home to assist the Lions in defeating their NFC North opponent and keeping Aaron Rodgers and company out of the playoffs.
Williams put the finishing touches on the big victory with a two-touchdown outing that saw him surpass Hall of Famer Barry Sanders's franchise record (16) for the most rushing touchdowns in a season. The sixth-year pro also surpassed the 1,000-yard mark in the victory for the first time in his career.
Williams spoke to NBC sideline reporter Melissa Stark in an emotional interview after the game and dedicated his fantastic day to his recently deceased 92-year-old great-grandfather. Williams told Stark while wiping away her tears, "I simply dedicate this to him." "I'm grateful to have done this for him, and I'm just proud. I'm just thankful that he's in my life and that I can play football and take care of stuff for him.
how do you not love Jamaal Williams pic.twitter.com/wHduIF5sxP

— Warren Sharp (@SharpFootball) January 9, 2023
The 27-year-old quickly switched back to beast mode and brushed away the tears to send a message to everyone who questioned Detroit going into the game as Williams attempted to restore his composure. Except for Tony Dungy, the entire NBC staff made a notable pregame program prediction that the Packers would defeat the Lions on Sunday night.
Williams continued, "And another thing, quit playing us, man. "We the Detroit Lions, we the Detroit Lions, stop toying with us. I don't even watch TV, but I heard that the Packers were chosen above us by everyone," the Detroit Lions yelled. That's all I have to say, man—stop playing games with us. These tears do not fool every dog around this mug. I'm ok.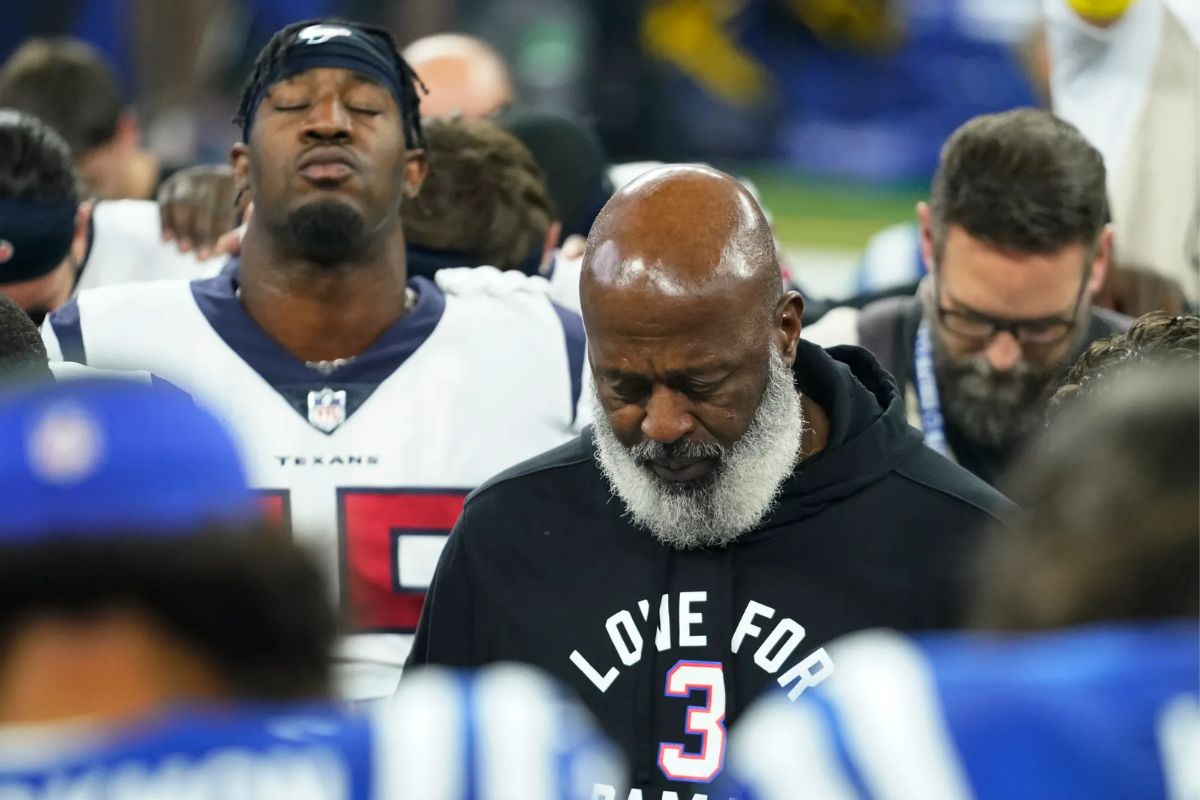 Williams seemed hesitant to continue expressing his feelings, but it's unlikely that anybody would dare question his fortitude, especially after his career-defining year. Williams' 16 carries for 72 yards and two touchdowns against Green Bay marked his sixth multi-TD game of the year.
His first touchdown, which gave the Lions a 13-9 lead in the third quarter, was one yard deep on both of his scores. But Williams' second touchdown, which he scored with 5:55 remaining in the fourth quarter to give Detroit the lead, ultimately proved to be the difference.
Williams had a career-high 262 carries, 1,066 rushing yards, and 17 touchdowns by the time his second season with the Lions was up. The 2022 season marks the Lions' first winning season (9-8) since 2017, despite missing the playoffs for the sixth consecutive year.
Final Words
If you are interested in learning more about the information offered in the preceding sentence, it is highly advised that you keep a constant connection to Leedaily.com. This is because you will have access to more information there.