Trigun Stampede Episode 1 Review: Many Trigun fans weren't sure how they felt about Trigun Stampede when it was first revealed. Despite being one of the most anticipated anime series of 2023, the new art direction and switch to CG animation made the series divisive.
Many people are speculating whether the remake can match the original manga and anime quality now that the first episode has been released. Yasuhiro Nightow's original Trigun manga, which debuted in 1997, quickly distinguished itself from other shonen manga released then.
Vash, the series' protagonist, was a fervent pacifist who succeeded in making a philosophy of nonviolence look fantastic, despite the series being packed with the action that characterizes most shonen manga. When the anime version debuted on Adult Swim among similar classics like Cowboy Bebop, Fullmetal Alchemist, and Neon Genesis Evangelion, it became a mainstay of anime's early Western fandom.
Given the popularity of the series, a relaunch seemed inevitable. Thus many fans were dubious when Stampede and a new 3D Vash design were revealed. But after watching the pilot, even the most outspoken detractors of the relaunch can relax. The first episode of Studio Orange's Trigun Stampede, currently streaming on Crunchyroll, draws in both new and devoted viewers.
Although Stampede may have a different art style and details, it is still very much a Trigun game. The new show follows Vash the Stampede, a humanoid typhoon, together with Meryl Stryfe (now an insurance agent rather than a reporter) and their senior colleague Roberto De Niro.
Vash is still the endearing goofball that Trigun fans have grown to love, despite the new series being a touch more honest about his past than its inspiration. Meryl is essentially the same as well, but the fact that Roberto is here rather than Milly gives a distinct dynamic. Roberto is undoubtedly not Milly, and while the leading group feels her absence, her replacement is a pleasant addition that offers a new personality.
Most fans will notice the difference in art more than any modifications to the plot or characters. But after five minutes of watching it, it should be evident that the new artistic direction is merited.
Trigun Stampede is The Greatest Argument For CG's Use in Anime Yet
Trigun Stampede has stunning visuals despite its harsh environment. With prior successes like Beastars, Studio Orange is no stranger to computer-generated imagery. That expertise results in flowing animation that is equally humorous, expressive, and gorgeous.
While some fans might have objected to the new looks for Vash and Meryl, the designs work nicely with the new look. Particularly to Vash's great advantage are his increased hues. The fact that certain embellishments, like Vash's puffy coat, don't always make sense in the series' wasteland environment is their only slight drawback.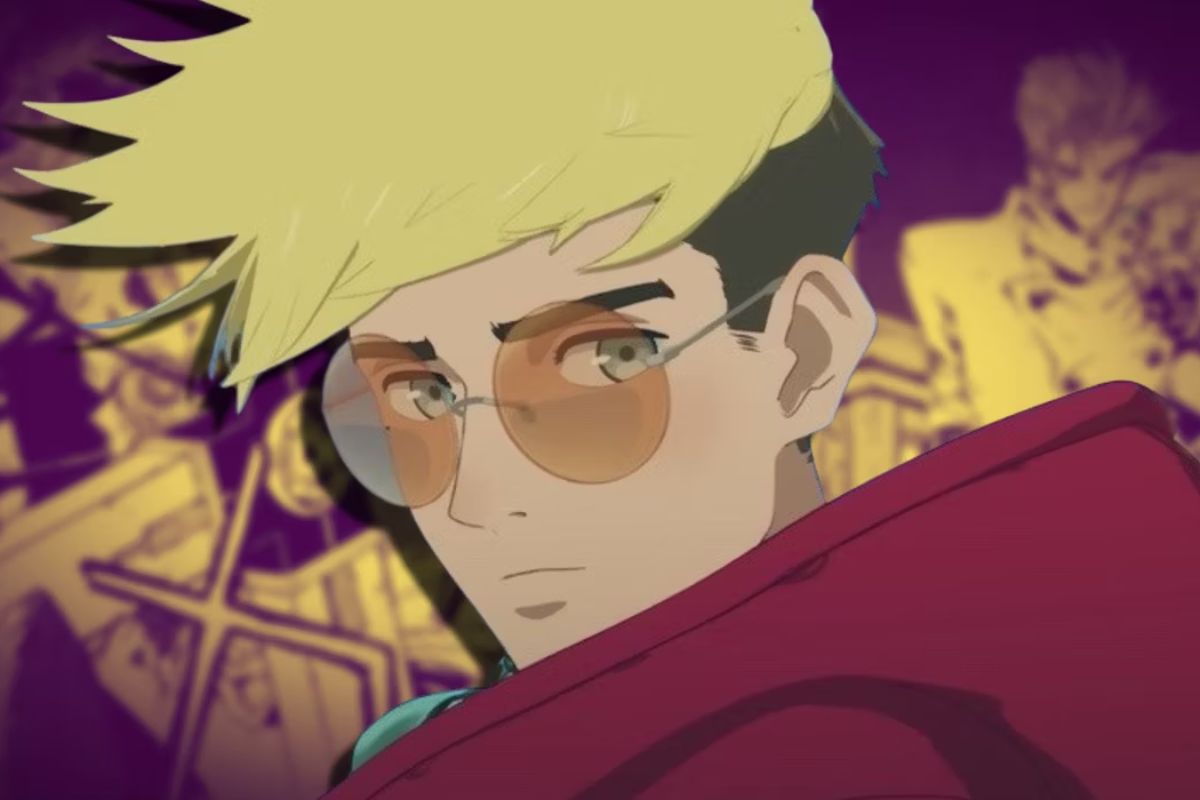 However, this is such a minor point that only the most fervent nitpickers should find it bothersome. Reboots this good as Trigun Stampede are uncommon. Even though there is presently only one episode of the series available, it is a perfect example of how to revive a popular franchise.
Longtime fans will have more than enough incentive to watch Stampede because it maintains the essence of the original series while also introducing enough new content. Trigun Stampede is already a better contender for anime of the year in 2023, even though the year has only begun.
You can check out Our Previous Article-
Trigun Stampede Ep 1 Review
Beautiful visuals and an engaging story made Trigun Stampede's debut episode impressive, but we couldn't help but feel that it fell short of many fans' pre-premiere expectations. The three primary characters (Vash, Meryl, and Roberto) will only have one cliche for the entirety of the early tale, and they'll cling to it for much too long to keep fans interested.
Despite being rather foolish and clumsy, Vash is the endearing, upbeat main character with a hidden ability that gives him a considerable advantage. Then there are the two reporters: Meryl, the inexperienced but excessively excited rookie seeking a scoop to improve her career, and Senior, the seasoned but perpetually inebriated reporter.
Sadly, we have seen these cliches countless times in anime and live-action projects in recent years. Over the upcoming months, these three characters will experience exciting and entertaining mishaps together. By Week 7 or 8, if they don't begin to stray from these relatively predictable clichés, it's doubtful that viewers will be as immersed in them as they are in other MCs from the 2023 Winter slate.
He's so pathetic. God I love him so much pic.twitter.com/5lwvX6LllE

— ♡ roo @ stampede saturdays! (@jiycnq) January 5, 2023
Nevertheless, the show made a point of planting some fascinating plot seeds for forthcoming episodes. Vash's bounty, the red planet, and his evil twin brother were just a few of the themes that created audible "Hmm" moments in episode 1, giving us optimism for a well-developed plot.
Fans worldwide will undoubtedly have a lot of issues with the animation, particularly the CGI portions of the picture. The good news is that Trigun Stampede's visual components perfectly complemented the game's desert setting. Combined with the vibrant color schemes used in character designs and the surrounding scenery, this produces some wallpaper-worthy frames.
When people are conversing with one another, like with most CG productions, it looks innately weird and more like a click-through video game cinematic than a full-fledged TV series. In contrast, the action scenes and sequences that use fast motions as the focal point of the frame are just stunning.
Although there weren't many combat moments in Episode 1, the five seconds in which Vash knocks the army captain to the ground and the explosion that follows are masterfully designed. The soundtrack is the last element in this evaluation of Trigun Stampede episode 1.
Excellent background music that combines traditional Japanese music with recognizable "Old Western" Banjo effects may be heard throughout the first broadcast. This is the ideal location for a Space Western anime series, as demonstrated by the moment Vash runs after the bullet that Meryl has fired. We anticipate hearing much more of Tatsuya Katou's music in upcoming episodes.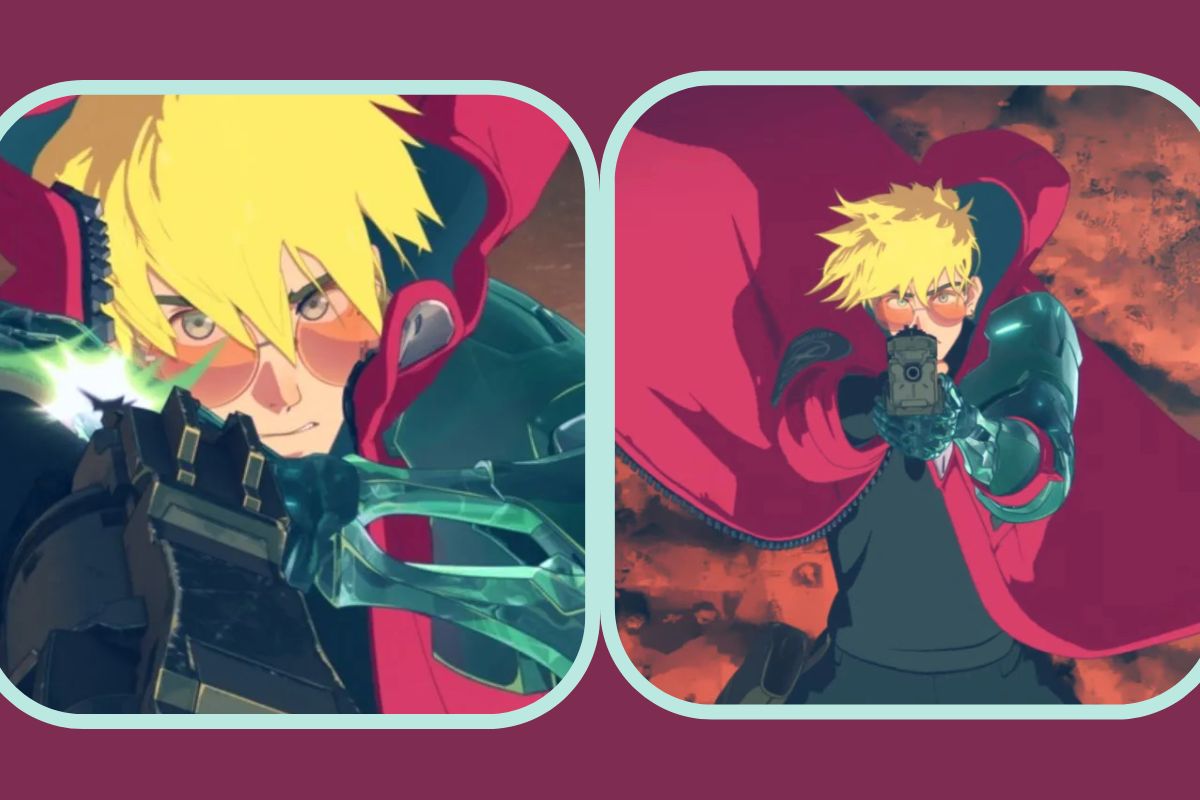 Closing
Trigun Stampede, an Orange-produced new anime television series, debuted in January 2023. Visit Leedaily.com or review our recommendations for the top Netflix shows and movies.