The Blacklist Season 9 conclusion gives viewers a preview of what Season 10 might entail. The program will have to move past Raymond Reddington's need for vengeance now that the man who planned Liz Keen's murd*r is gone. Events that Marvin Gerard started will have significant repercussions for Red. Here is all the information you require.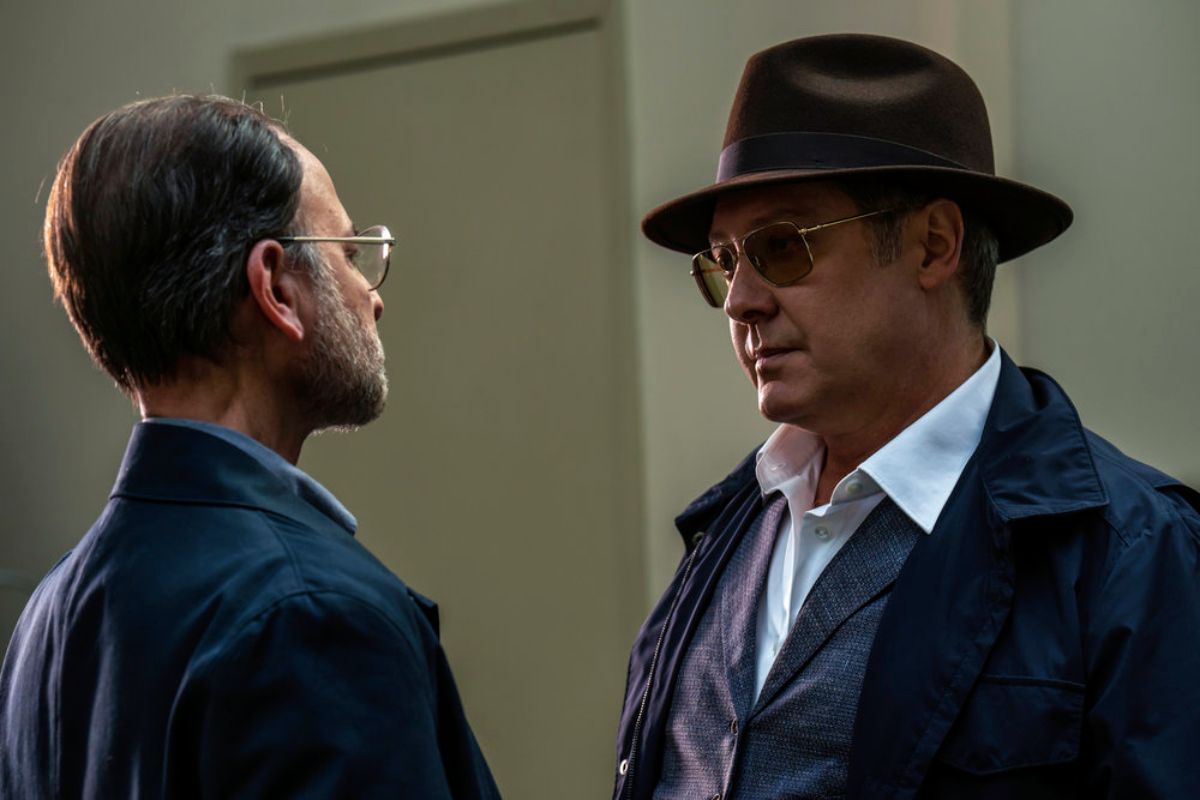 The Blacklist Season 9 Ending Explained
In an interview with TV Insider, The Blacklist showrunner John Eisendrath declared that the season 9 finale would be "the concluding chapter of the Liz Keen story." Now that Liz is de@d, so too is the person who k*lled her. Fans were left wondering what season 10 would be about even though it appears the program is ready to move past Liz.
Things are much more evident now following the season 9 finale. Season 9 "ends with a discovery that puts Reddington at more risk than ever before," TV Insider teased. Season 10 will likely continue Wujing's strategy of assembling dangerous criminals that Red has betrayed to overthrow him.
It is also reasonable to anticipate that season 10 will introduce a few new series regulars due to the departures of Amir Arison and Laura Sohn from the program.
Wujing Returned in The Blacklist Season 9 Finale
In the ninth season finale of The Blacklist, a familiar face reappeared. Marvin Gerard briefly crossed paths with Wujing, who was listed as No. 84 on the blacklist while incarcerated. Red aided the task team in capturing the exceedingly dangerous assassin Wujing in season 1's first episode.
Wujing informs Marvin that he is serving a life sentence without the chance of release when they first meet in the season 9 finale. Wujing now has a way out, though. The only issue is that he needs to get to the courthouse but can't come up with a good enough excuse to convince the judge to give him a hearing.
Wujing receives the justification he requests from Marvin. The conclusion of "The Blacklist" season nine is described. In the Season 9 finale of The Blacklist, Red finally gets to speak with Marvin. Red might have k*lled him right then, but he decides to wait and let Marvin leave on his terms. Marvin k*lls himself in his car shortly after being released from prison by shooting himself.
Marvin must do one last task before taking his own life, though. Before leaving the facility, he tells Wujing that Red is a CI who has been collaborating with the FBI for many years. Wujing and numerous other blacklisters are in jail because of Red. Marvin then hands Wujing a list of those on Red's blacklist who have been imprisoned.
You Won't Be Able to Stop Watching These Addictive Seasons:
Wujing successfully escapes prison in the concluding scene of The Blacklist Season 9 finale. But he admits that he is not going home right now. Wujing prefers to murd*r Raymond Reddington. Wujing realizes he cannot accomplish this alone, but he need not. He has a long list of criminals that Red has wronged.
Recap of the Blacklist Season 9 Finale
Cooper interrogates Marvin, but the lawyer tells him he will only speak with Panabaker. For his Task Force, Cooper requests. He makes the case that he is as capable and dependable as Red and his group. They reach an understanding, and the allegations against Cooper are dismissed. Until Marvin passes away, that is. The Task Force must keep Red away from Marvin.
At the Calvin Coolidge Correctional Facility, Marvin is waiting. Other well-known villains, including No. Assassin Wujing (Chin Han), 84 on the Blacklist, is housed in this institution. Wujing plans to run away but requires legal assistance to find the courthouse. Wujing receives the help he needs from Marvin.
Wujing thinks Marvin is trying to assist Red. Red is enlisted to help, he says. Marvin informs Wujing that Red is the one who had him imprisoned. Wujing receives a list of the Blacklisters that the FBI assisted Red in apprehending.
Dembe (Hisham Takfiq) and Park (Laura Sohn) perform Red surveillance. Red is spotted paying cash to a prison facility security officer. When Red is brought inside by the guards, he informs them he intends to use a tunnel for contraband to enter the correctional facility.
Keep up with Red and the rest of #TheBlacklist by watching all new episodes on @NBC and following https://t.co/E1ped6UOpx. pic.twitter.com/IbAPyOkG23

— The Blacklist (@NBCBlacklist) October 27, 2021
The guard will meet Red at the entrance. Ressler (Diego Klattenhoff) accompanies Marvin to the courthouse to sign the contract. The Task Force breaks down the jail's covert entrance fast. Marvin knows he only has a short window before Red discovers him.
Red requests Judge Carolyn Marquez (Lana Young) over the phone. He owes his father a colossal blood debt. As the judge is attending to Marvin's case, he requests that she divert his attention. Arriving at the workplace are Marvin and Ressler. Red is waiting when Marvin enters the judge's chambers on his own.
Red affirms that he will never be in charge and that Marvin is his subordinate. Red claims that Marvin won't be let free from him. Marvin is set free, but Red follows him, driving him to commit suicide. Red informs Cooper of Marvin's visit. Panabaker tells them that Marvin has passed away and that Red is back working as an FBI informant.
Red won't return home for a few weeks until she has traveled with Mierce (Karina Arroyave) and Weecha (Diany Rodrigues). The Task Force assembles at Liz's grave and has a good time on the third anniversary of her passing. Cooper remembers Liz's first trip to the office. Ressler acknowledges that Liz initially turned him off, but she soon warmed up to him.
When Park comes, she lets them know about her health. In the end, it's not a neurological problem. She is expecting! Aram (Amir Arison) and Park declare they will take a break. Dembe recalled how much Liz enjoyed playing soccer as a child and shared that experience with the group. The group gives each other a heartfelt hug.
Wujing will be passing by you as he heads to the courthouse. His acquaintance tells him he has a jet waiting for him to fly back to Beijing. Wujing tells him that they will not be going home. He plans to murd*r Red with the help of the other Blacklisters on the Marvin-provided list. As he seeks retribution against Red from beyond, Marvin Gerard's legacy is still very much present.
The focus of the upcoming season will be on this. Red will once more be held accountable for his actions. This makes me think of Mr. Kaplan's passing, which exposed a physical skeleton in Red's closet. This causes me to consider Red's treatment of his staff. There are a lot of people who have turned against him in some way.
Season 10 of The Blacklist has been confirmed. However, it is unknown if this will be the show's final season. Wait and see how Red responds to the numerous Blacklisters.
Last Lines
Visit Leedaily.com or review our recommendations for the top Netflix shows and movies.