Former USC tailback and 1979 Heisman Trophy winner Charles White passed away on Wednesday. He was 64. The death of White was announced by USC; he held the Trojans' all-time rushing record with 6,245 yards. The school reported that the nine-year NFL veteran had died in Newport Beach, California, of cancer.
John Robinson, White's former head coach at USC and with the Los Angeles Rams, said of White, "He was the toughest player I've ever coached." "He was really unusual in that regard. He was a great player and just loved playing the game. Those are the things I remember the most. He was a really tough guy, and he was an extremely gifted athlete. But the toughness … wow!"
#FightOnForever, Charles White.

The 1979 Heisman Trophy winner, who won a national championship with USC in 1978 and went on to make the College Football Hall of Fame, died today in Newport Beach. He was 64. pic.twitter.com/iH0ANvslSM

— USC Trojans (@USC_Athletics) January 12, 2023
A two-time All-American and Los Angeles native, White won a national title in 1978 before claiming the Heisman the following season, when he captained the Trojans and led the nation in yards rushing. White led the Trojans in rushing in each of his final three seasons. He also won the Walter Camp, Maxwell, and Pop Warner awards after his senior season.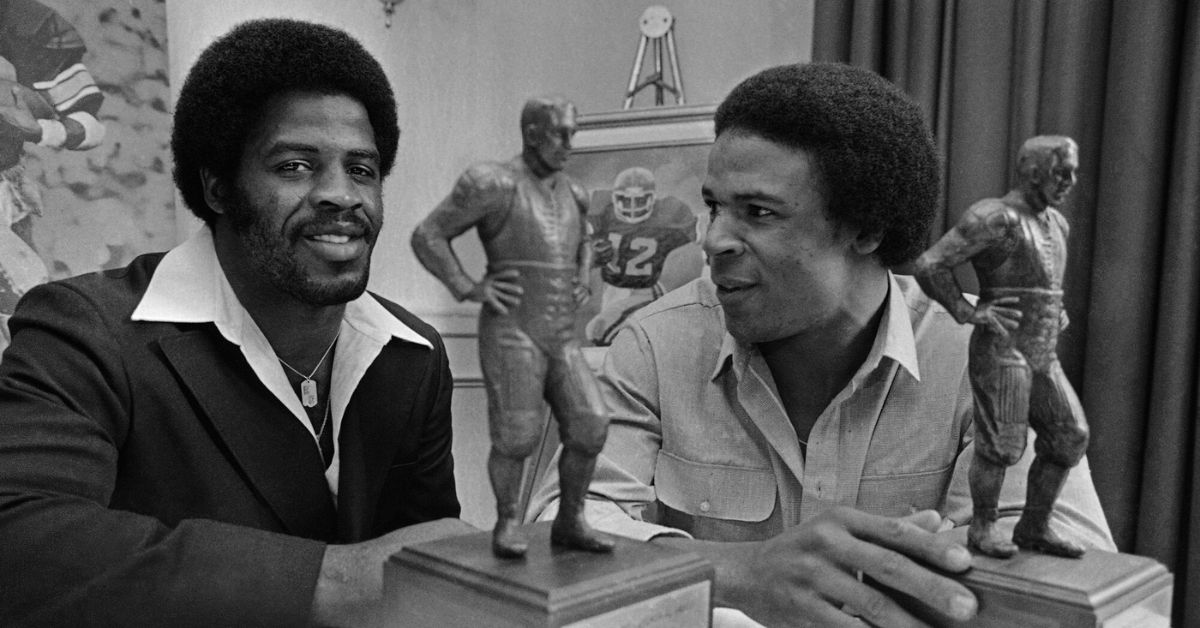 He was named the Rose Bowl's MVP in both games following the 1978 and 1979 seasons. White was the third of USC's record eight Heisman winners, and he is still regarded reverently at the school long known as Tailback U. "Charles White was one of the all-time great Trojans," USC athletic director Mike Bohn said. "A Rose Bowl legend, a two-time unanimous All-American, and an NCAA record-setter, he made USC proud donning the Cardinal and Gold."
You can check out Our Previous Article-
Cleveland selected White with the 27th overall choice in the 1980 NFL Draft. White played for the Browns for five years, until an injury forced him to miss the whole 1983 season. He signed with the Rams in 1985 and finished his NFL career with 3,075 yards running after playing for four more seasons under Robinson.
After retiring from the NFL, he worked for Robinson again at USC as a running backs coach from 1993 to 1997. In addition, he worked in the Trojans' administrative offices. Judianne White-Basch, their five children, and a granddaughter are all still alive and well after White's death. Details about the memorial ceremony are still to be determined.
You can check out Our Previous Article-
Last Lines
Charles White, a former USC tailback and the 1979 Heisman Trophy winner, passed away on Wednesday. He was 64. U.S.C. made public his passing; White was the Trojans' all-time leading rusher with 6,245 yards. The school said the former NFL player died of cancer in Newport Beach, California, where he had lived for the last nine years.
Please forward this information to your friends and family and continue to check leedaily.com.