Ana Walshe, a mother from Cohasset, was supposedly last seen on January 1st. Brian Walshe, her 46-year-old husband, was detained by police after a week of inquiry on suspicion of obstructing justice.
Ana Walshe's employer in Washington, DC reportedly reported her missing on Wednesday when she failed to show up for work. Nobody knows where she is at the moment. What we do know about Brian Walshe is as follows: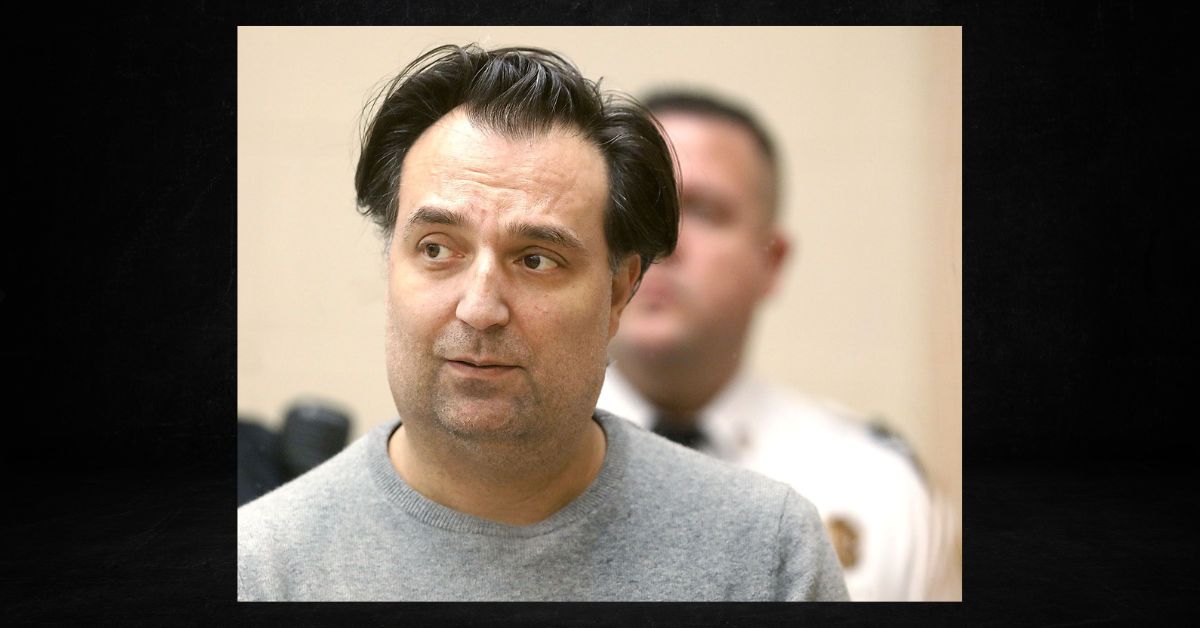 Brian Walshe Gives False Information to the Police
Sunday saw the arrest of Walshe, who faces charges of misleading the inquiry into the whereabouts of his missing wife. Monday morning at his hearing, prosecutors said he had lied about the times he had left the house in the days and hours after Ana had been reported missing.
Prosecutors claim that Brian Walshe claimed to have visited Whole Foods and CVS on January 1, although there is no evidence of this, such as CCTV footage or receipts, to corroborate his story. "It is also important to note that this is the day one of Ana being missing," police said in court documents.
On January 2nd, he reported that the only time he had left the house that day was to take his son out for ice cream. Surveillance footage at Home Depot allegedly showed him buying $450 worth of materials, according to the prosecution.
It is claimed in the court papers that Brian Walshe made a cash transaction at Home Depot while dressed in a medical mask and blue gloves. The police stated he bought mops, a bucket, and a tarp. On Sunday, police went to the house to execute a search warrant and said they found blood and a bloody knife in the basement.
"These various statements caused a delay in the investigation, to the point that during the time frame where he didn't report his wife and gave various statements, that allowed him time to either clean up the evidence, dispose of evidence," the prosecutor said.
Brian's defense counsel indicated that Brian agrees to have his belongings and phone searched. She claimed that Brian's failure to disclose his movements constituted a violation of the bond, given that he is now under house arrest and has to wear an ankle bracelet while waiting for his federal sentence.
The United States Attorney's Office claims that the ankle band has a radio frequency that indicates when he leaves the house but does not have a position monitoring GPS. The defense lawyer also claimed that police were called because Brian had phoned Ana's workplace to report that he hadn't heard from her. He posted bail in the amount of $500,000 cash.
You can check out Our Previous Article-
Voicemail Left By Brian Walshe
WBZ-TV was able to get hold of and verify the contents of a voicemail left by Brian Walshe for a friend of his wife's. According to Ana Walshe's DC-based acquaintance, the message was left on Wednesday. The police were notified that she was missing on that day.
"Good afternoon, this is Brian Walshe. I hope all is going well. I was just reaching out to basically everybody I could. Ana hasn't been in touch for a few days," Brian Walshe said in the voicemail. "If you know anyone that may have had contact with her, you know I am trying to call everyone. I am sorry to bother you. I am sure everything is fine." "Our dear friend Brian is in this awful situation"
Peter Kirby has known the Walshes for quite some time. The arrest of Brian and the subsequent hunt for Ana were "absolutely heartbreaking," he said. "Our dear friend Brian is in this awful situation where he is terrified and heartbroken and stuck in an endless loop of unknown while the internet decides he's the bad guy," Kirby told WBZ-TV on Sunday.
You can check out Our Previous Article-
What Peter Kirby Say About Brian Walshe?
Kirby claims that Brian is "distraught" by Ana's absence. "[Ana] is lovely. She and her husband have a loving, supportive, connected marriage. They have obviously been through a very difficult year with her working in D.C. while he's in Massachusetts. They're making it through it and they were talking about 2023 is their year. Look how it started." 
According to Kirby, the group of friends has been worried about Brian's detention since "the internet is full of people who have made up their mind. We were concerned that when they didn't find anything that Brian would become the target, the chief suspect. I've known him for years. His biggest fear is Ana is gone. That's really heartbreaking." 
Past Legal Troubles In Which Brian Walshe Involved
On Monday, Walshe's defense counsel brought up the fact that his client is now on home detention and must wear an ankle bracelet due to his history of legal difficulties. Brian Walshe was found guilty of fraud in 2018 by a US District Court after he allegedly sold two forgeries of Andy Warhol artworks.
Walshe listed two abstract canvas paintings by Warhol, titled "Shadows," for sale on eBay under a false name. The buyer spent $80,000 on a set that turned out to be fake. Walshe admitted guilt on charges including wire fraud, interstate transportation in furtherance of a plan to deceive, possession of converted products, and illicit monetary transaction in 2021. His sentencing has been delayed, thus he is currently under house arrest.
Last Lines
It's been reported that Cohasset mother Ana Walshe hasn't been seen since January 1st. Her 46-year-old husband, Brian Walshe, was held by the police following a week of investigation on suspicion of obstructing justice.
We try our best to give you useful information, so now, in return, visit our site, Leedaily.com for some related information.