Gen. Valery Gerasimov has been named the new supreme commander of Russian forces in Ukraine by Russian President Vladimir Putin.
Gen. Sergey Surovikin, who has been in charge of the invasion since October, is being replaced by Gerasimov, the chief general staff of the Russian armed forces since 2012. Surovikin was consequently reduced to a deputy position working for Gerasimov.
With a strong Ukrainian counteroffensive that has liberated thousands of square kilometers of Ukraine from Russian control, Russia has been struggling to advance in the war for months. It is now attempting to turn the tide with Gerasimov's appointment.
After nearly seizing control of the small mining town of Solar, Russia appeared to be poised to make its most significant military victory since August.
Do check out more articles:
In a Telegram post announcing his appointment, the Russian Defense Ministry stated that Gerasimov was chosen to facilitate improved communication between the various components of the Russian armed forces and to increase the "efficiency" of Russian commanders.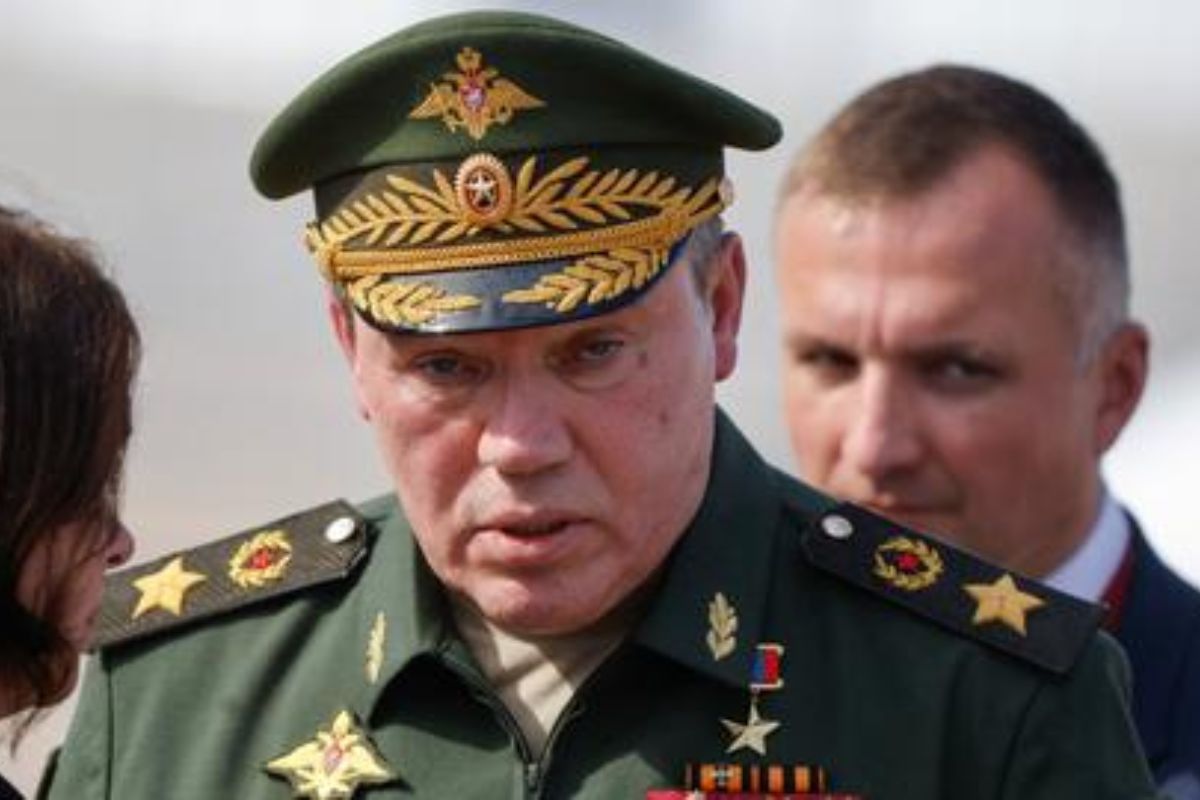 Gerasimov enlisted in the Soviet Union's armed forces in 1977 and was assigned to the Northern Group of Forces, which was based in Poland, according to a 2012 BBC article.
Before becoming the 58th Army's chief of staff in the Northern Caucasus Military District in 1999, he first served in the Far Eastern and Baltic military districts.
Later that year, fighting broke out between Chechen separatists and Russian soldiers, beginning the Second Chechen War.
Gerasimov assisted in the capture of Yury Budanov, a Russian army colonel who was found guilty of killing a Chechen girl during the conflict. As the war dragged on, Gerasimov was named 58th Army commander in 2001.
From 2003 to 2005, Gerasimov was the chief of staff of the Far Eastern Military District, where he received criticism for a significant epidemic of disease among the troops. In addition, he oversaw the Central Military District, which encompasses a sizable portion of central Russia, and the military districts for St. Petersburg and Moscow.
Gerasimov is reputed to be reserved and avoids making many public appearances, according to a 2017 Financial Times article.
In 2013, he stated in a Russian newspaper that since conflicts are no longer formally declared, the distinction between war and peace has "blurred." Instead, he claimed, "special-operations forces" and "internal opposition" is being used by international entities to create a "permanently operating front."
You can check more related articles here:
For most of the fighting in Ukraine, Putin has refrained from using the word "war," instead referring to the conflict as a special military operation. Last month, he used the term "war" for the first time.
The Financial Times stated that Gerasimov is married and has a son. In the Russian city of Kazan, roughly 800 kilometers east of Moscow, he was born in 1955 to a working-class family.
Final Lines
Putin, the president of Russia, has appointed General Valery Gerasimov as the new head of the Russian forces in Ukraine. Keep Yourself updated with all the latest news from our website leedaily.com.