Hamish Steele, the show's creator, has stated via social media that the show will not be returning for a third season, which is devastating news for fans of Dead End: Paranormal Park. Fans have been eagerly awaiting news on the show's future after two extremely successful seasons, but regrettably, it is not good.
Steele's announcement statement did, however, provide some solace in that he won't give up on his mission to make sure Barney and his friends have the right on-screen send-off that they truly deserve.
sad news

(full text in the thread) pic.twitter.com/XdXrf6uUmI

— hamish steele! (@hamishsteele) January 13, 2023
Based on Steele's graphic novel DeadEndia, Dead End follows an unlikely group of characters, including Barney, Norma, a demon with a thousand-year history, Courtney, and Barney's pug Pugsley, as they make a commitment to fend off evil forces at their neighborhood theme park, Phoenix Parks, in order to prevent a supernatural apocalypse.
Despite the challenges they encounter, this admirable goal pays off because it leads both the LGBT characters Barney and Norma on a journey of self-discovery. Seasons 1 and 2 had their Netflix debuts on June 16 and October 13 of last year, respectively, and both of them received rousing praise from the critics, particularly for being bravely inclusive and varied.
Dead End actually explored issues of race, gender, s*exual orientation, and mental health, but regrettably, not even its stellar 100% Rotten Tomatoes rating was enough to prevent this show from ending.
"I have held onto this news for a while now, hoping that we could reverse it, change it, make something good out of it. But sadly I don't think that's possible right now. It's with a heavy heart that I tell you Dead End is over," Steele wrote after his opening salutation announcing the show's cancelation.
Do check out more related articles here:
With every paragraph, the show's creator carefully effused his sadness with Netflix's decision. The graphic novelist further revealed how plans were already set in motion to ensure the third season come to fruition writing: "Obviously we never wanted this to be the case. In fact, we did a writer's room for Season 3. We have scripts and designs and outlines ready to go. It was always the plan to give these characters the proper ending they deserve. But sadly, the powers that be don't want anymore."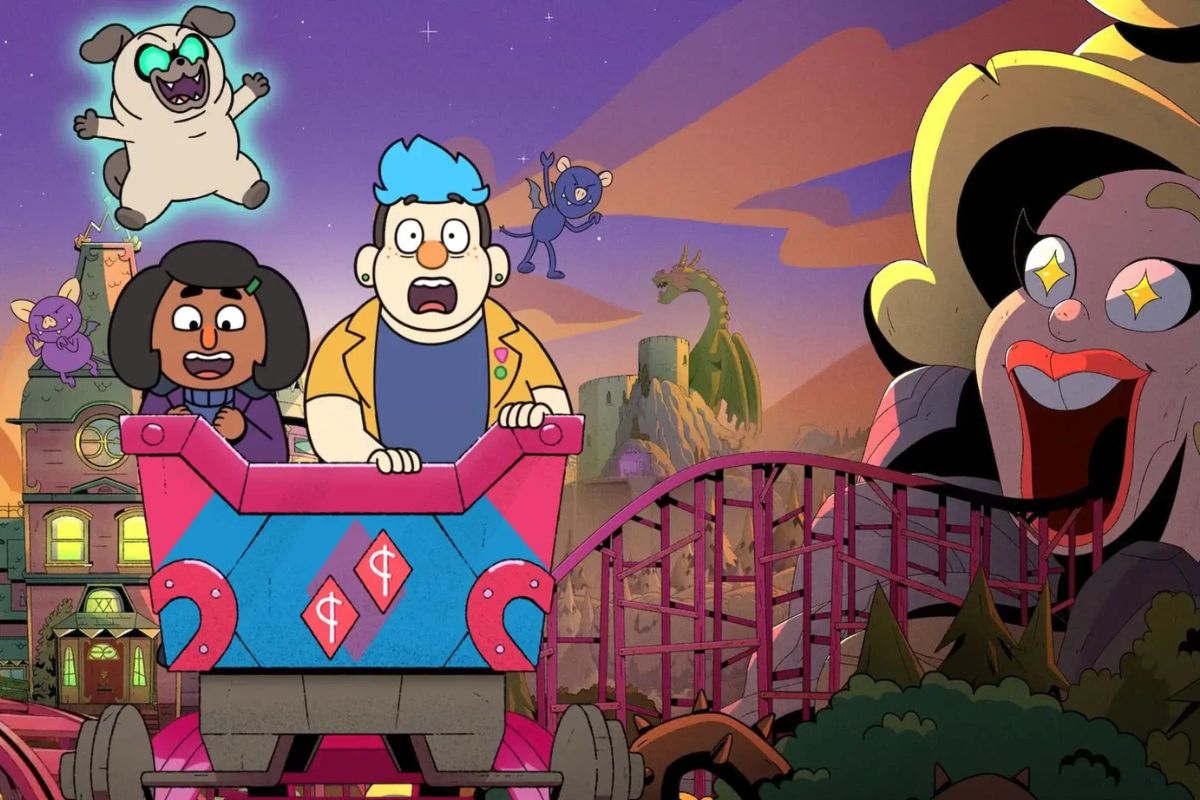 Despite the fact that the Dead End's future is now formally gloomy, Steele is still optimistic. The author further disclosed that he would proceed with writing the third and final book in the DeadEndia book series, which the third series was meant to be based on.
He went on to say that he intended for the third book, which is due out soon, to appropriately finish up the plot. Steele promised to continue to "pitch programs with the same heart as Dead End" in his closing statement.
The voices of Zach Barack, Kody Kavitha, Alex Brightman, Emily Osment, and others might be heard in the animated fantasy series. The series' director was Liz Whitaker and Steele. Executive producers on the project were Tom Stuart and James Stevenson Bretton, and producer Jen Coatsworth. Below is a copy of Steele's announcement:
Dead End Paranormal Park Trailer
You can watch the Dead End Paranormal Park trailer below:
Final Lines
Dead End: Paranormal Park is closing its doors. Before the weekend started, creator Hamish Steele broke the news on Twitter, saying that Netflix opted not to renew the horror comedy (and occasionally musical) show for a third season. Check out our Leedaily.com for more information about what's on this week.