Kawaki has gone rogue and sealed off Naruto in what looks to be another dimension, as seen in Boruto Chapter 77, which was released in Japan on January 20, 2022. The urge to get to Boruto without being emotionally blocked prompted this unexpected move.
Because Jigen brought up Kawaki to be Isshiki Ohtsutsuki's vessel, Kawaki naturally resents the rest of the Ohtsutsuki Clan. In the previous episode, Boruto's mental link to Ohtsutsuki Momoshiki was restored, prompting a violent response from Kawaki. Kawaki has sealed Naruto as a result of this in the most recent chapter.
Kawaki Traps Naruto in Boruto Chapter 77
Hinata and Naruto are seen preparing dinner for Boruto's cast in chapter 77, "Time Drawing Near," although Kawaki is nowhere to be found. At this time, he sneaks into Naruto's house, where no one can see him because of his chakra-concealing abilities. Kawaki settles in and motions for Naruto to join him.
Then he thanks him for bringing life into him and rescuing him from a lifeless existence. However, Naruto insists that he was always OK and has always been a selfless hero willing to save his life to save those he cares about. Kawaki continues by saying that, because of what Naruto did, his entire worldview has shifted, but unfortunately, people like Naruto are the first to be eliminated from this planet.
He believes Ohtsutsuki to be the primary perpetrator. Kawaki claims that the ninjas ultimately perish because of their inherent weakness. But rather than let himself be killed, he has decided to turn the Ohtsutsuki's powers against them. He felt it was improper to commence the expedition before consulting with Naruto, so he visited the leader.
Kawaki admits that Boruto is his intended victim, and despite Hinata and Naruto's best efforts to dissuade him — to the point of Hinata saying that Kawaki will have to murder them first — he does not budge. He has never sought approval for what he wants to do, and he will keep going even if others won't.
You may also be interested in reading the article we've provided below:
So, in chapter 77 of Boruto, Kawaki is depicted opening a doorway that lures Naruto and Hinata. His greatest love will despise him for what he is about to do, but he is willing to die for it.
Why Does Kawaki Want to Kill Boruto?
Kawaki continues to press Momoshiki for an identity reveal in Boruto chapter 77. Kawaki puts himself on Boruto, demanding Momoshiki's appearance, but Shikamaru steps in and makes him think about how Naruto would handle the situation, which briefly stops him. Kawaki, after all, is wholly committed to Naruto. However, he plans to kill Boruto, as was previously mentioned.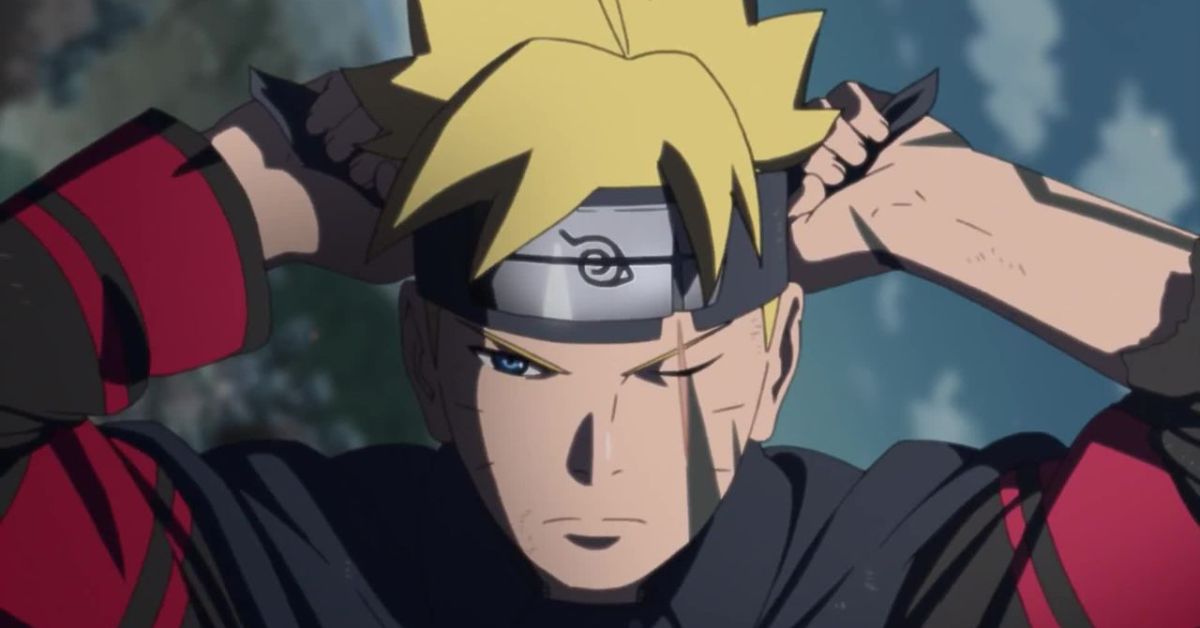 In Boruto chapter 77, Kawaki tries to assassinate Boruto since he knows that Boruto is harboring Momoshiki. After Boruto killed Momoshiki, he implanted him with Karma and turned him into a vessel. This gave Boruto some unexplained skills.
On the other hand, Momoshiki could make an appearance and temporarily take command of his body as the mark progressed. This means that Momoshiki can reincarnate and once again threaten the ninja community.
Hinata Slapping Kawaki Causes an Uproar
Now that chapter 77 spoilers have been released. Readers may discover what happens after Kawaki learns that Boruto communicated with Momoshiki. Given that Kawaki does the unthinkable, spoilers revealed a great deal of information as the manga appears to have begun its march towards the time-skip.
Boruto Chapter 77 PV by VJump.

Chapter 78 is slated for release on February 20th 2023! pic.twitter.com/XGW5LxqW2X

— Abdul Zoldyck (@Abdul_S17) January 19, 2023
Chapter 77 spoilers, in which Hinata is shown smacking Kawaki, did spark a heated discussion amongst readers. Fans are divided on whether or not Hinata was justified in acting the same way given the story's setting.
Closing
If you want to find out more about this chapter. Please tell your friends and family about our article if you liked it. For more exciting stories must visit Leedaily.com.