Authorities announced Wednesday that a lady had been detained in connection with the gruesome homicide of her parents in their Abington Township home. For allegedly killing her mother and father, Reid and Miriam Beck, 43-year-old Verity A. Beck was charged with first- and third-degree murder.
Detectives assert that Verity Beck shot her 73-year-old father and 72-year-old mother before cutting up their bodies with an electric chainsaw. According to the detectives, an autopsy revealed that both of her parents had been shot once in the head.
"There were signs of extreme trauma, and I'll tell you that the chainsaw was found," Montgomery County District Attorney Kevin Steele said. "Both Reid and Miriam were found in different stages of dismemberment, and that was one of the reasons that it's taken the time today for us because these were not easy autopsies to conduct." 
"This is somebody that is disremembering her mother and father and putting body parts in trash cans, so she's trying to get rid of the evidence," he added. 
Since he hadn't spoken to them since January 7, Justin Beck, Verity's brother, visited his parents on Tuesday night at their home in the 1100 block of Beverly Road. They might have been killed on that day, according to speculation.
Do check out more related articles here:
Justin Beck entered the house and discovered a dead person wrapped in a bloodied sheet. He informed the authorities that he also made touch with his sister, with whom he spoke for roughly 30 minutes. He then returned home and made a police call.
Investigators claim that when police came, they could identify the deceased parents and detect a smell inside the house.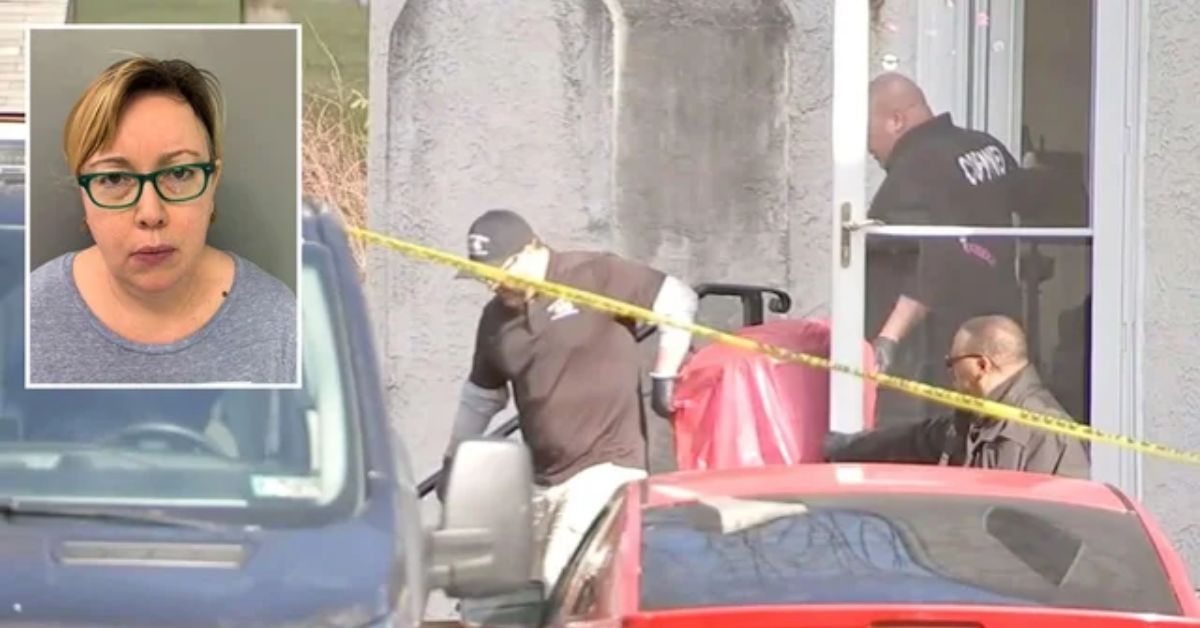 The chainsaw and three handguns, according to the police, were discovered inside the house. Verity Beck was the owner of two of them. Additionally, in a bedroom on the second floor, investigators found a wall safe, some tools, and drill holes in the safe.
Police utilized a robot and a drone to investigate the house before arresting Verity Beck to keep themselves safe.
Verity Beck appeared in the kitchen when police entered the house and yelled for her.
According to court documents, police asked, "Where are your parents?"
Verity Beck allegedly replied: "They are dead." 
At Lower Moreland High School, Miriam Beck spent 20 years as a school nurse. Following the event, the school district issued the following statement regarding her:
"As you may have seen or heard from local news agencies this evening, the District has received news of the tragic loss of Miriam (Tonne) Beck, former School Nurse who worked at Lower Moreland High School from 1998 to 2018, and mother of current LMHS faculty member, Mr. Justin Beck. Our thoughts and sympathies are now with Mr. Beck and his family."
"We know this may be difficult for those of you who have relationships with the Beck family. School counselors, staff, and administrators are here to help, should you need it. I'm sure students may process this tragic information differently. As a Lower Moreland family, it is essential to pull together and check in with one another. Support is available to those who need it. The close-knit relationships that are a hallmark of this District are always meaningful, especially during difficult times."
"Our K 12 School Counseling Team will be available. In addition, listed are resources for students and families provided by our Counseling Team."
According to the investigators, there is no known motivation for the double homicide. Verity Beck will be detained at the Montgomery County Correctional Facility because she is ineligible for bond.
Do check out more related articles here:
Final Lines
A Pennsylvania woman is charged with murdering her parents. WPVI says Verity Beck, 49, is accused of killing her parents at their Montgomery County home. Montgomery County District Attorney Kevin Steele said police found 73-year-old Reid Beck and 72-year-old Miriam Beck dead in their Jenkintown home Tuesday.
Keep Yourself updated with all the latest news from our website leedaily.com.