Jan. 19. According to a Duke Energy spokesperson, Mary Kathryn Green, there is no emergency, and the McGuire Nuclear Station is working safely.
She added that Duke Energy is collaborating with local and state emergency offices to ascertain how the alarm at the McGuire Nuclear Station in Huntersville accidentally went off. A local law enforcement source told Cornelius Today that it was "supposed to be a silent test but there was a malfunction."
At 10 a.m., the sirens rang, and it took Duke Energy an hour to issue a countywide disregard. The alarms blasted for many minutes, long enough to cause some Lake Norman residents anxiety. One of the first people to post that the warnings were false were police and fire officers.
Background
Construction on Huntersville's McGuire Nuclear Station's Unit 1 and Unit 2 began in 1981 and 1984, respectively, following its groundbreaking on Lake Norman. Pressurized water reactors are this type of reactor. The initial licensing period for all American reactors was 40 years, and the Nuclear Regulatory Commission extended McGuire's license by 20 years.
The station has a 2,316-megawatt capacity, which is plenty of power. According to a fact sheet on the facility from Duke Energy, more than 1.7 million residents. Duke Energy constructed Lake Norman, the largest artificial lake in the state, in 1963 using Cowans Ford Hydroelectric Station to dam the Catawba River.
Here is some of the content we've recently posted:
What to Do if You Hear a Siren?
The siren is the primary outdoor warning method for informing the public of an emergency. Duke Energy would quickly notify federal, state, and local authorities in the unusual case of a nuclear station incident. In a 10-mile radius, these authorities could turn on pole-mounted sirens.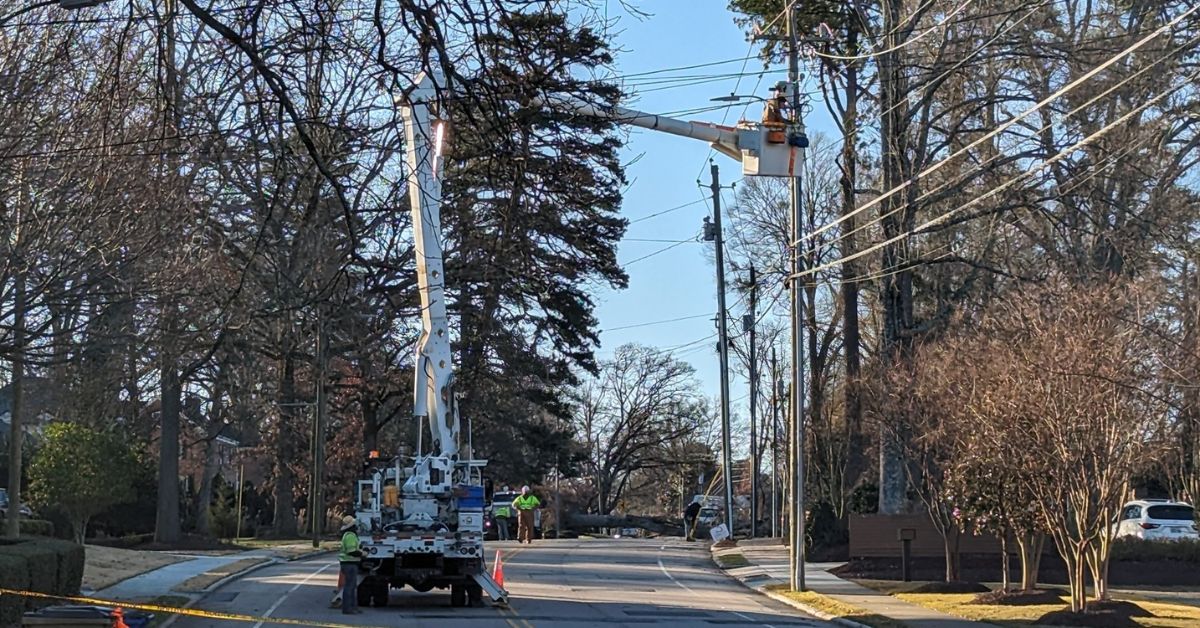 Listen to a nearby radio or television station if you hear a loud, continuous sound coming from one of the sirens near the nuclear power plant. To provide you with information and guidance on what to do, these stations will broadcast an emergency alert information message from local authorities.
If you hear a siren, you don't necessarily need to leave. It only denotes turning to a nearby radio or television station for news. You should contact your county's emergency management office if sirens are sounding and you do not see or hear a message on the radio or television.
Radio and television stations will broadcast regional authorities' emergency messages to alert residents indoors. Observe their recommendations. Remain tuned. Outside sirens may not be audible within buildings like homes or businesses.
#Nuclear energy is poised to be the backbone of our affordable, reliable, #cleanenergy system, and NEI member utilities see a role for about 300 small modular reactors in support of their decarbonization goals, according to a recent NEI poll.https://t.co/8iJkoLFDFW pic.twitter.com/cRGefxXUPk

— Nuclear Energy Inst. (@NEI) August 9, 2022
Fire, police, and rescue personnel may patrol the affected area during an emergency and, if necessary, activate their sirens. Loudspeakers, sirens, etc. would be used to warn boaters as well.
Duke Energy also advises residents in the 10-mile emergency planning zones to check with their neighbors to make sure they are aware of the situations after hearing a siren or emergency message, especially those with special needs.
Ending Words
A siren sound you may have heard coming from Duke Energy's McGuire Nuclear Station in Huntersville was part of a regularly scheduled silent test, officials confirmed. Charlotte-Mecklenburg Emergency Management confirmed that there was no siren malfunction and that the siren was inadvertently sounded. Please stay connected with us on Lee Daily.com for more updates.